Finding the right balance in the midst of chaos is often tough. Truth is, we all have similar fears. Often we hide ourselves in working more or sulking further into a hermit mindset.
Fortunately, it doesn't always have to be this way. Making the choice to be happy isn't something you do once. With a little consistency and lots of determination the journey becomes easier. Explore, a new book by designer David Yarde, is about mastering fear and using it to live life fully while also developing our skills to help others.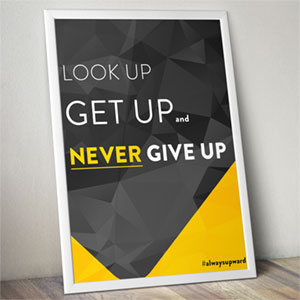 Here's a special giveaway just for the Revision Path audience! You can win an autographed copy of David's book along with an autographed limited edition 18″x24″ poster. (Only 14 of these posters will be printed!)
Entering the giveaway is super simple. Just use the Rafflecopter widget below to enter (and gain a few bonus entries too). That's it!

---
Good luck everyone, and thanks David for this awesome giveaway!