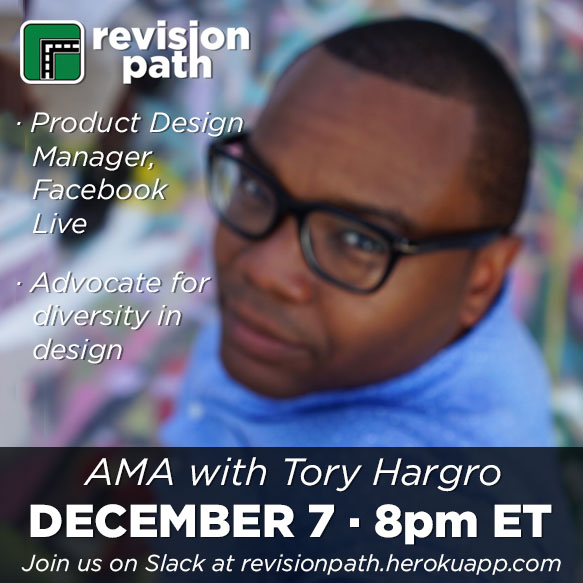 On December 7 at 8pm ET, we're going to have a special AMA chat with Facebook Live product design manager Tory Hargro!
Become a member of our Slack community and join the #ask-me-anything channel to ask Tory about his work at Facebook Live, designing products at scale, or any advice about making it as a designer in this industry.
Join Our Slack Community for Our AMA Chat!
(Can't make the chat? Send me your questions and I'll make sure they're answered during the AMA!)
Thanks, and see you soon!