It's December 1, so you know what that means — it's time for our annual Holiday Gift Guide! Don't worry if you didn't get any holiday shopping done during Black Friday or Cyber Monday — nearly everything on our gift guide is under $100, so you won't break the bank. Check out what we've rounded up this year!
Note: Affiliate links are used throughout this Holiday Gift Guide, and buying items through them means Revision Path gets a small cut from the retailer. It's another great way to support Revision Path and pick up something nice!
Books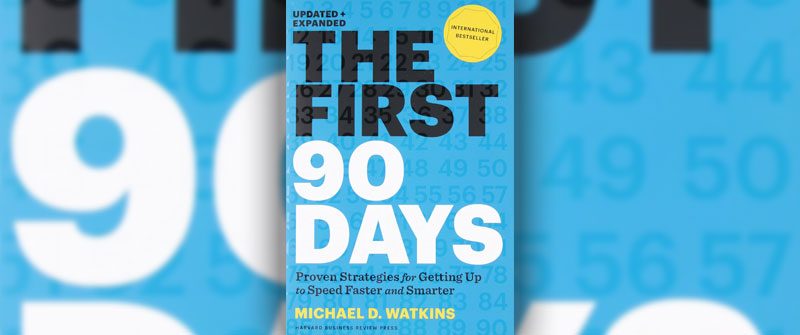 The First 90 Days: Proven Strategies for Getting Up to Speed Faster and Smarter
If there's one word that could mark everything that's went on in 2016, I think it's transition. Transitions can be a difficult time, whether it's a new relationship, a new city, or a new job. In this book, author Michael D. Watkins offers some proven strategies for conquering the challenges of transitions. While the book is mainly about career advice, you'll also find practical tools and self-assessments in the book that can help you in other areas of your life as well.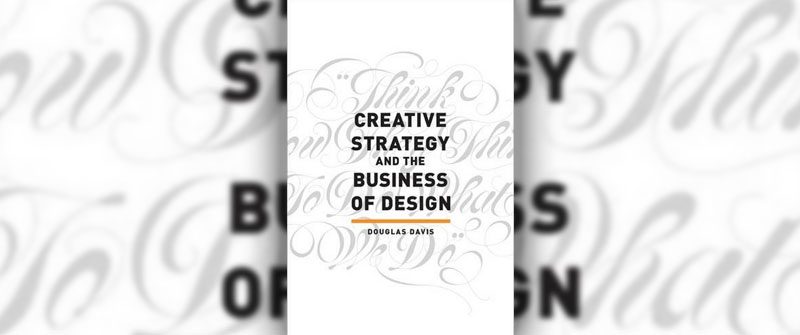 Creative Strategy and the Business of Design
Designer and creative strategist Douglas Davis has written an essential book for any designer out there looking to level up their skills. Remaining relevant as a creative professional requires more than knowing the latest tricks in Photoshop or Sketch — you need to understand business. This book helps you build the tools you need to understand client requests, grow existing relationships, and get new work. As Douglas says, "once you understand what the people across the table are thinking, you'll be able to think how they think to do what we do."
The National Museum of African American History and Culture: A Souvenir Book
Tickets to the new National Museum of African American History and Culture may be sold out for months, but you can get a sneak peek at the museum's current collection in this souvenir book. This book, like the museum it represents, uses artifacts of African American history and culture as a lens into what it means to be an American.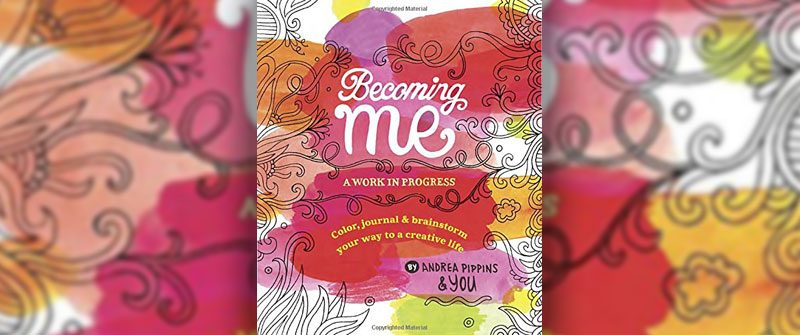 Becoming Me: A Work in Progress: Color, Journal & Brainstorm Your Way to a Creative Life
Andrea Pippins is an educator, a designer, an artist…and an author as well! Becoming Me: A Work in Progress is Andrea's latest book, and it's a beautiful full-color journal and activity book that will get your creative juices flowing as you work towards being your best self. Spend an afternoon with a good cup of tea and this book and feel inspired!
Sprint: How to Solve Big Problems and Test New Ideas in Just Five Days
The team over at Google Ventures put me on to this book earlier this year, and I've been recommending it to design teams ever since then. Sprint outlines a unique five-day design process used at Google (as well as over a hundred other companies) to solve tough problems, answer critical business questions, and work quickly towards finding design solutions. Learn how to build better projects faster and pick this up today!
Outside the Box: Hand-Drawn Packaging from Around the World
Illustration and hand-lettering are more popular than ever, and that's definitely been reflected in packaging design. Whether it's a Starbucks cup or a book cover, hand-drawn packaging is everywhere these days. In Gail Anderson's latest book, she pulls back the curtain on the working processes and inspirations of over forty letterers, illustrators, and designers from all around the world to find out what inspires their craft and how they've made a mark on the world.
---
Subscriptions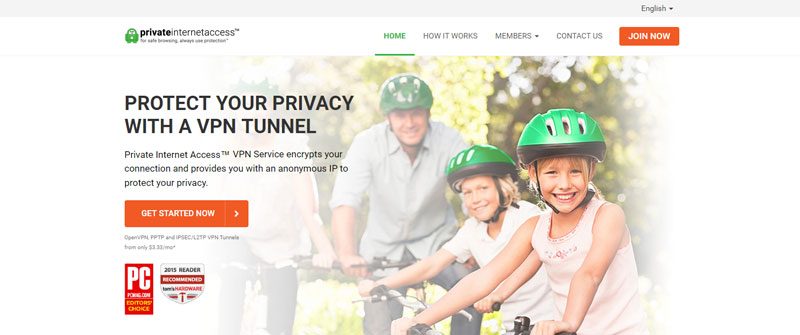 Private Internet Access
From private websites to presidential elections, data security has been a prominent theme of 2016. How safe are you online? And how safe is your data? It's time to secure your privacy, and purchasing a VPN account from Private Internet Access is a great first step to take. Protect your identity, encrypt all your Internet traffic, and browse the web with peace of mind. An annual account also lets you connect up to five devices, so you can keep your tablet, mobile phone, and other devices safe for one low annual price.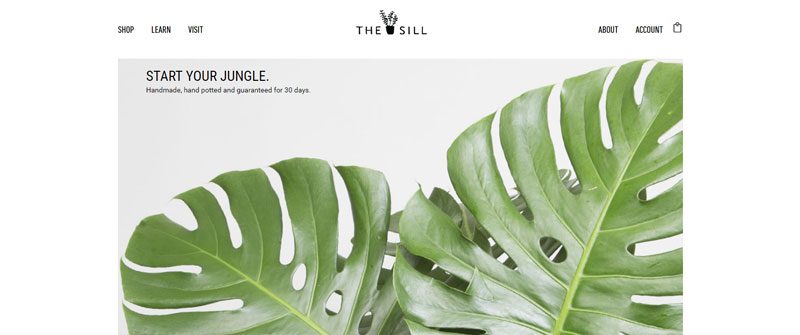 The Sill
The Sill, starting at $20.00
Houseplants can be pretty mundane, but they help brighten any room, add a bit of charm, and can filter out toxins in the air. But which houseplants do you need? Which plants are best for you to maintain along with your busy schedule? And which ones aren't expensive to keep alive? Don't worry — The Sill has figured all this out. They have a selection of low light and bright light plants at affordable process, and they include simple care instructions. Worried you don't have a green thumb? Return or exchange any plant with The Sill's 30-day guarantee.
Graphic Artists Guild Membership
As a working designer, joining a professional organization like the Graphic Artists Guild is a good way to help give you some perspective. Whether you're an in-house designer or a freelancer, it can be easy to have tunnel vision and only focus on the work at hand and not the greater community as a whole. What I love about the Graphic Artists Guild is its focus on restoring power to artists. And as a member, you also get the latest copy of the Graphic Artists Guild Handbook, an immensely useful resource.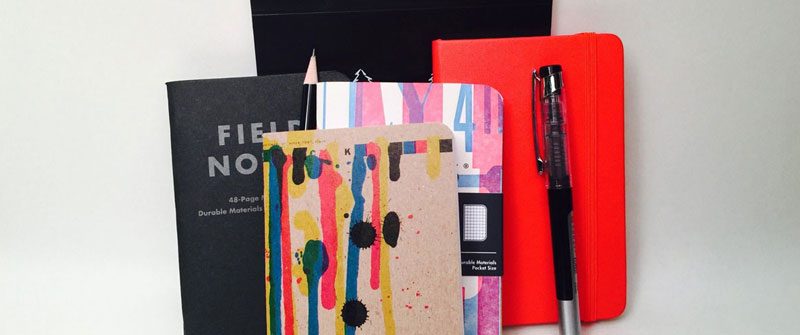 SCRIBEdelivery
Each month, SCRIBEdelivery sends you a curated, themed box that includes pens, notebooks, and items designed to inspire you to write, draw, and create! It's like Christmas every month!
---
Electronics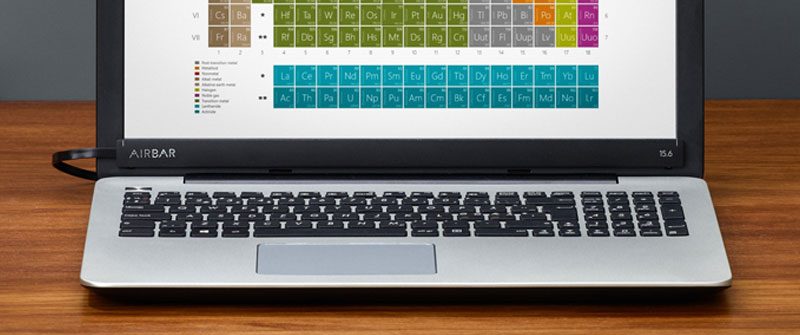 AirBar
Touchscreen displays are becoming popular, but who has the money to shell out for a new laptop? Enter AirBar, an innovative new gadget that lets you add touchscreen functionality to your existing machine. Pinch, swipe, zoom, scroll, or tap — AirBar's got you covered. AirBar is primarily meant for PCs, but there is limited support for MacBooks. Pretty cool!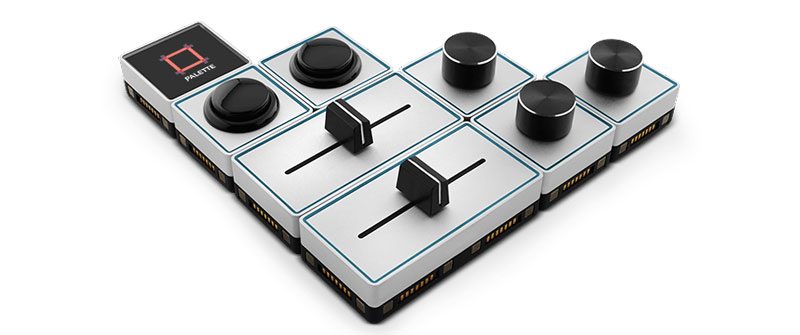 Palette Controller
Palette, starting at $199.99
If you tactile controls for computers like I do, then Palette has you covered. This configurable set of buttons, dials, and sliders are perfect for giving a tactile feel to your regular web sessions. These controls work with Adobe software like Photoshop, After Effects, and Illustrator. Even better — as a Palette customer, you can get discounts on Adobe products. Sounds like a winner to me!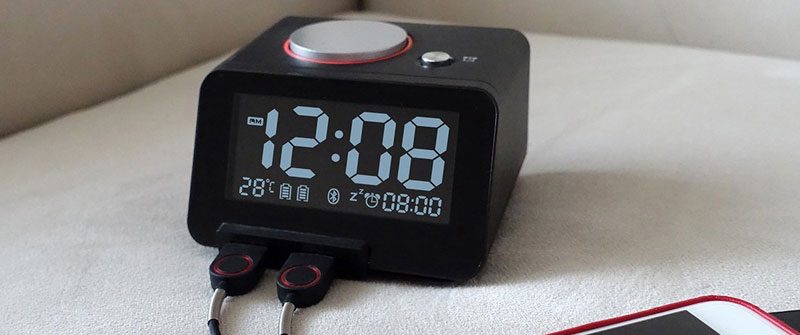 Homtime C1Pro Alarm Clock
Ah, the lowly alarm clock. Homtime has taken this humble appliance and updated it for modern times by including a Bluetooth speaker, two USB ports for charging devices, a thermometer, and a microSD card slot for adding personalized alarms. It also weighs less than a pound and only takes up about 4 inches on your nightstand. Nice!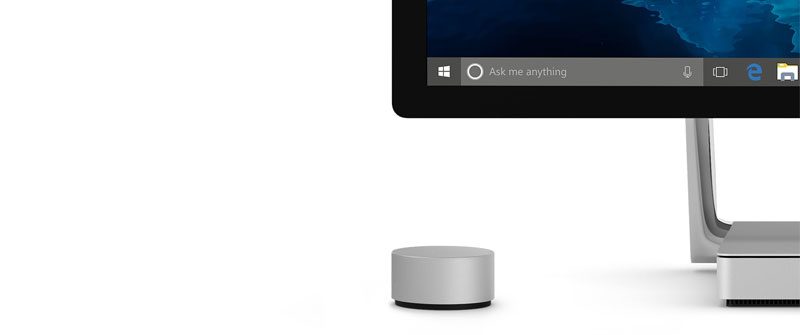 Surface Dial
Another tactile computer peripheral! (I smell a trend.) News about the Microsoft Surface Studio had designers salivating, but what stuck out to me the most was the Surface Dial. While this is primarily supposed to be used with the Studio, the device is also rumored to work with Windows 10 via Bluetooth. I'm excited to see where this goes!
FABRIQ Portable Wi-Fi and Bluetooth Smart Speaker with Amazon Alexa
I'm digging the FABRIQ because it's a great multitasker device. At a little over 3 inches tall, it's a Bluetooth speaker that packs some serious knock. And with the push of a button it acts like an Amazon Tap, thanks to built-in Amazon Alexa technology. You can even connect multiple FABRIQs together throughout your home or office, plus it stands out among your décor. Not too shabby!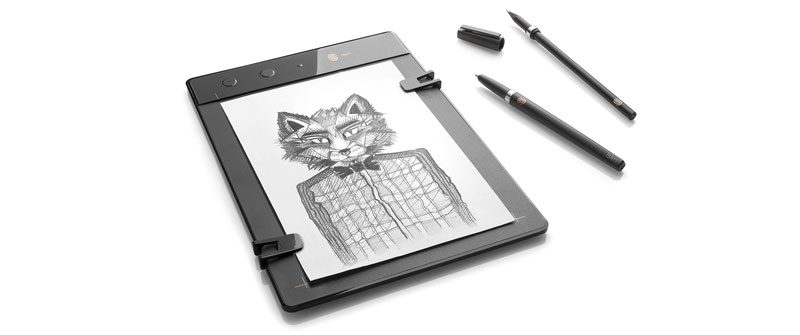 The Slate
iskn, starting at $169.00
I like to doodle and sketch, but I just cannot get the hang of doing it on a graphic tablet or on a screen. I need the real feeling of pen and paper. That's where The Slate comes in. This small tablet lets you use any paper or pencil (or pen) that you like, and it recreates the strokes on your desktop, laptop, or mobile device. It works primarily with iOS devices, but there's also compatibility for Windows 7 devices (and above). Android compatibility is in the works as well!
---
Paper Goods
"She's Gotta Have It" Spike Lee Limited Edition Notebook
I know, I know…another Moleskine. But when are you going to see a Moleskine dedicated to Spike Lee's seminal film "She's Gotta Have It"? This 240 page limited edition notebook was co-designed by Lee as a tribute to his late mother Jacquelyn (whose favorite color was pink). It also features a silkscreened image of Nola Darling on the front, and it includes a bookmark and some fun stickers of Nola and Mars Blackmon in the back pocket. Even if you've got a bunch of spare Moleskins lying around, this one is worth copping.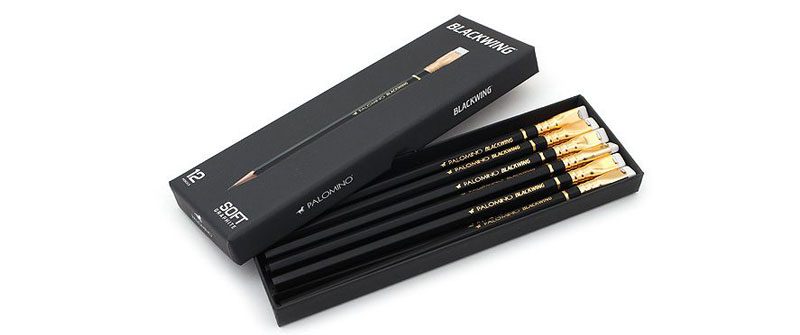 Palomino Blackwing Pencils
25 bucks for a box of pencils probably sounds like a scam, but only if you've never written with a Palomino Blackwing. Often dubbed the "Cadillac of pencils", the Palomino Blackwing pencils are ideal for illustrators and writers. These pencils glide across any type of paper with smooth, dark lines, and they make sketching a really enjoyable experience. If you're really into pencils and know the value of your tools, these Palomino Blackwing pencils are a great gift.
Blank Thank You Note Cards
Amazon, $8.99 for 14 cards and envelopes
When was the last time you received a hand-written note in the mail? It never hurts to put pen to paper and send a nice thank you card to show your appreciation. These gold and cream cards feel great and add a nice elegant touch to whatever message you write inside. Not bad for less than ten dollars!
---
Miscellaneous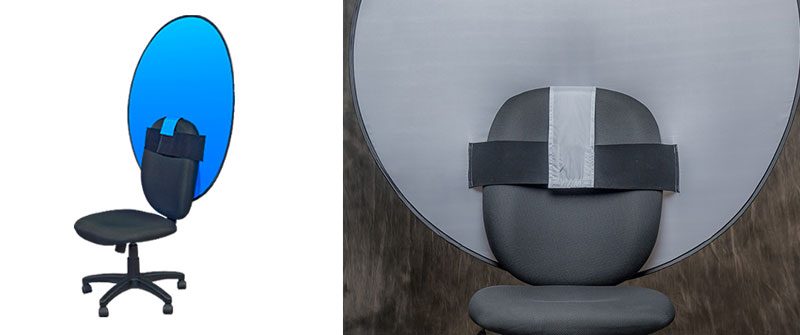 WebAround Webcam Privacy Screen
Lighting is important when it comes to videos, but so is your background! The WebAround solves this problem by giving you a big, neutral background that slips right onto most chairs. I recommend the Fan Favorite in blue. It's 52 inches in diameter, and savvy video users can use chroma key compositing to substitute any number of backgrounds behind them while they're on video. It's also a great investment for people that record videos for online courses!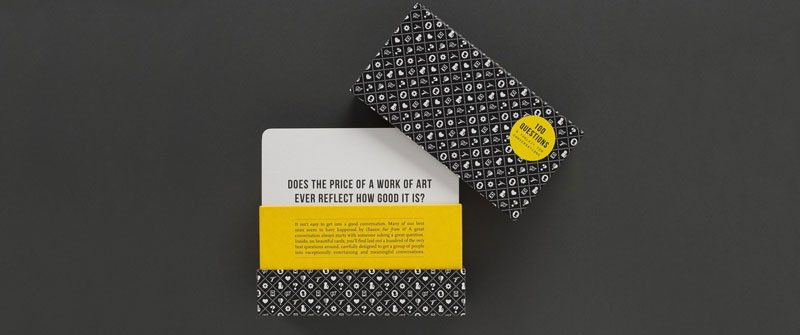 100 Questions: Original Edition
Here's a recipe for a fun time.
Step 1: Buy these cards.
Step 2. When you get them, invite your friends or family over for company.
Step 3. Break out some snacks and drinks.*
Step 4: Draw a card from the box and ask a question for everyone to answer.
Step 5: Pass the box around and let everyone have a turn to ask questions.
Step 6: Prepare to be amazed, shocked, surprised, and maybe even humbled.
* alcoholic drinks preferred, but it's totally up to you
Enamel Pins
Various retailers and prices
It's kind of amazing how much enamel pins have caught on this year! These little babies can really make a statement, like the ones you see above. Or this one. Or maybe this one. Or this one. Ooh…or this one! You can find enamel pins at pretty much any indie retailer online, and they won't break the bank. These make great stocking stuffers too!
Self-Employed Award
Entrepreneurship is great because you only work half days…any twelve hours you want. (Thank you, thank you…don't forget to tip your waitress.) For all the ups and downs of simultaneously being your own best employee and worst boss (or vice versa).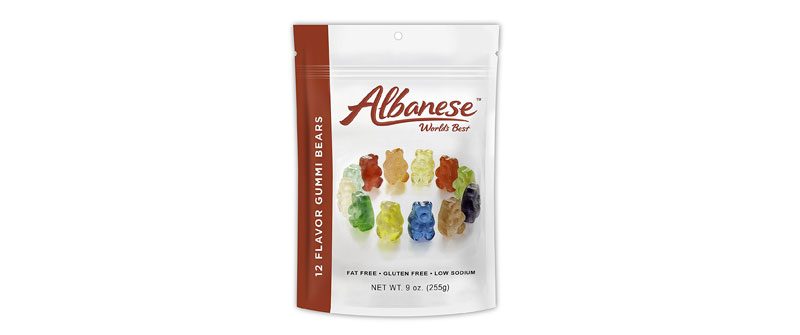 Albanese World's Best 12 Flavor Gummi Bears
Shout-out to Kristy Tillman for putting me and our Slack community on to these seriously tasty gummies. Fat free, gluten free, low sodium, and they come in great flavors like mango, pineapple, and wild cherry. Grab two or three bags. Trust me — you'll burn through just one quicker than you think!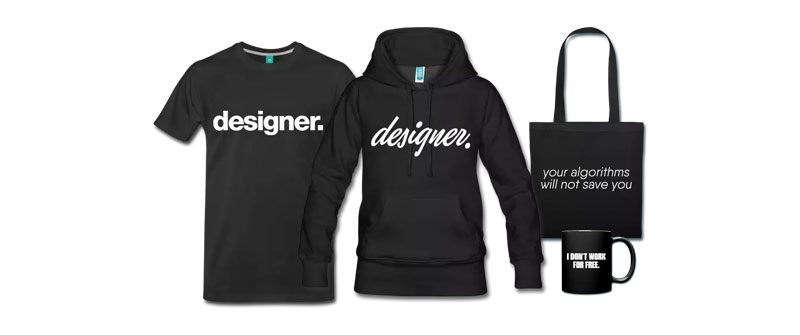 Something from the Revision Path Store
Designers love a good graphic tee, and our store has four great designs to choose from! You can also pick up a hoodie or a tote bag or a mug — or everything! These are a great way to show your style while also supporting Revision Path at the same time.