It's our annual holiday gift guide…in November?
Usually we roll this out on December 1, but we're still in this pandemic and between the global supply chain and this huge push to kickstart the economy, shipping everywhere is going to be bananas. So I figured why should I sit on this year's list when I can go ahead and let y'all get your holiday shopping done as early as possible?
If you've missed our other holiday gift guides (or you're just looking for inspiration for more good stuff to buy), check them out here.
Alright, let's get to the good stuff!
Note: Affiliate links are used throughout this Holiday Gift Guide, and buying items through them means Revision Path also gets a small cut from the retailer. It's a great way to support Revision Path!
Books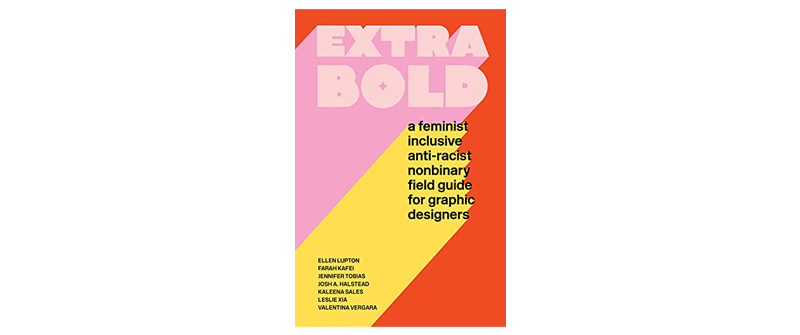 Extra Bold: A Feminist, Inclusive, Anti-racist, Nonbinary Field Guide for Graphic Designers
This useful and informative book is an excellent addition to your graphic design library. Written collaboratively by a diverse team of authors, Extra Bold is full of essays connecting to design to feminism, anti-racism, disability, nonbinary thinking, and a number of other prevalent topics. Also, I'm in the book along with several past Revision Path guests!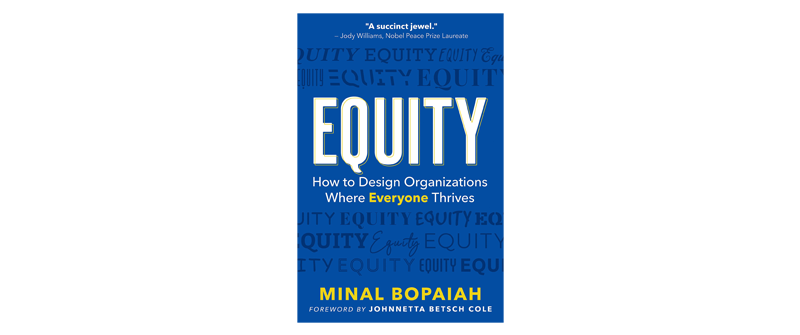 Equity: How to Design Organizations Where Everyone Thrives
If you're in design leadership, or you want to be a design leader one day, this book from Minal Bopaiah should be on your reading list. Minal is also the founder of Brevity & Wit, our accessibility sponsor for all our transcripts for this year. So picking up Minal's book is a great way to thank her for sponsoring Revision Path! It's all connected, baby.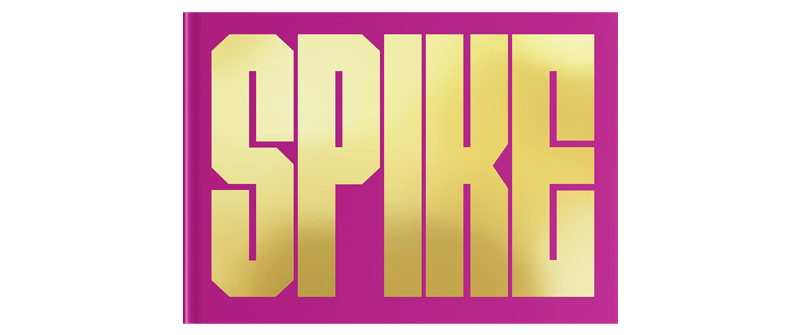 SPIKE
Spike Lee is one of the most prolific filmmakers in the world, and this gorgeously designed book is a retrospective of his life and career. Also, the typography of the book, including that big bold cover, was done by none other than Black typographer Tré Seals!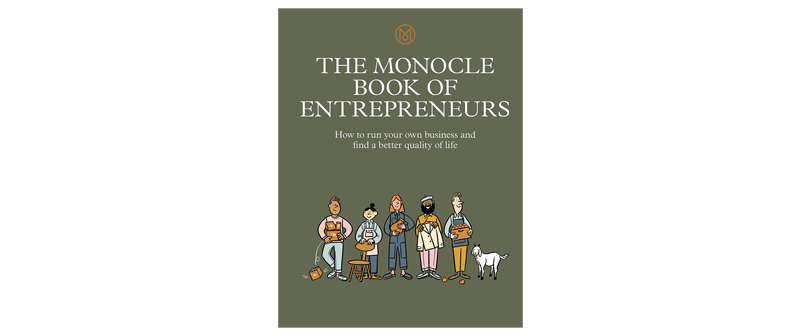 The Monocle Book of Entrepreneurs
We're in the midst of "The Great Resignation", meaning that more people are quitting their jobs and figuring out how to do their own thing. If that describes you right now, then pick up this book and get inspired to make a change in how you work and how you live.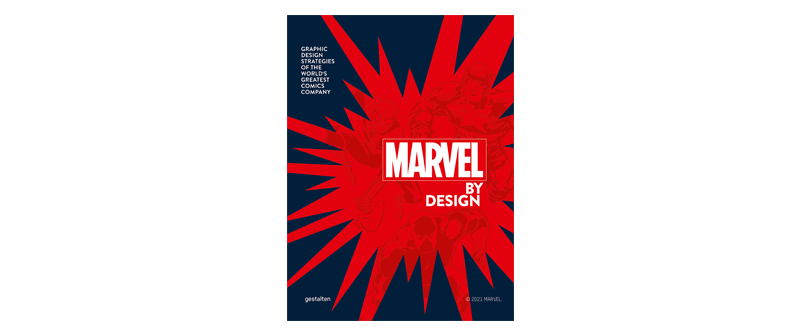 Marvel By Design
If you're a fan of Marvel from the comics or the movies and TV shows, then Marvel by Design is worth picking up. Marvel's distinct designs are all over the place in modern pop culture, and you can learn the tips and tricks that have inspired and wowed creatives for decades. This one is definitely on my wishlist!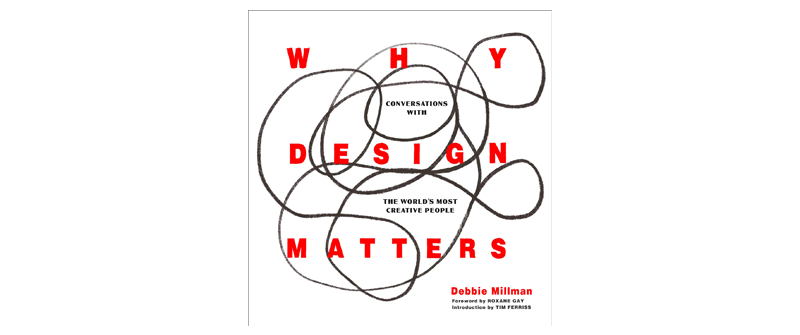 Why Design Matters: Conversations with the World's Most Creative People
Another book I'm excited to pick up! (Actually, my signed copy is in the mail. *ahem*) Bragging aside, no one has impacted the art of design interviews like Debbie Millman, and this book is a collection of some of her favorite and most impactful interviews. This gift is a no-brainer for the designer in your life.
Subscriptions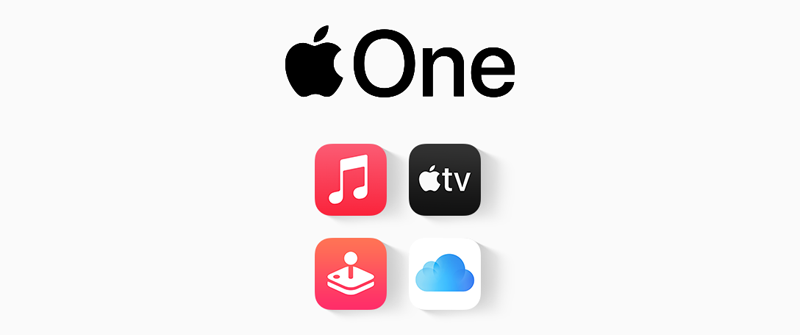 Apple One Individual Plan
Apple rolled out their new Apple One plans a little over a year ago, and it's a really affordable way to dip your toe into their ecosystem of services.
The individual plan is what I went for, so I could listen to Apple Music on my MacBook Pro, watch Ted Lasso on Apple TV+, play some Fantasian on Apple Arcade, and store photos and other data from my iPad Pro and iPad Mini in my 50GB of iCloud space. Not a bad deal at all!
While this doesn't include Apple Fitness (featuring killer meditation sessions by past Revision Path guest Christian Howard), there's another subscription you could gift instead….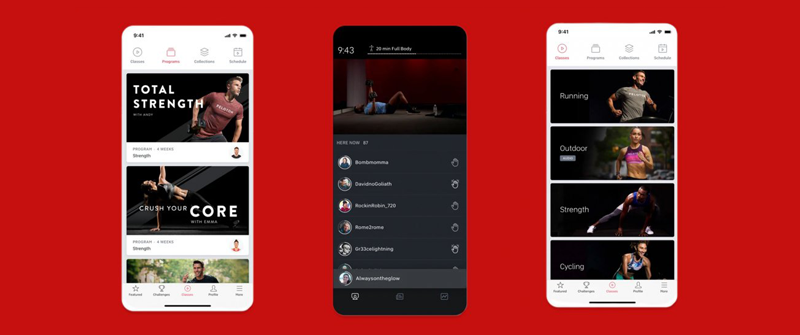 Peloton App
I know so many people who have gotten on the Peloton train…err, bike, I guess? But if you don't want to plunk down thousands of bucks on the bike or the treadmill, you can still take advantage of Peloton's expansive library of workout programs using the Peloton app. And unlike Apple Fitness, Peloton is available on Android TV, Fire TV, Chromecast and Roku. You also get a free 30-day trial. Nothing ventured, nothing gained, right?
Electronics
PtahTex Waterless Diffuser
Maybe it's because I've been wearing face masks for nearly two years now in this pandemic, but I have become hypersensitive to smells. Now I've had scented candles in the crib for a minute — see last year's holiday gift guide for some good recommendations — but this year, I've been heavy on my essential oils. I wasn't satisfied with my current oil diffuser, but a friend turned me onto this waterless diffuser and I haven't looked back.
Decant your favorite essential oil or oil blend to the included 10mL bottle, screw on the nozzle, and pop it in the diffuser for a room-filling aroma. It's also portable and charges via USB-C, so you can take it to your office, keep it in your car's cupholder, and take your favorite scents with you anywhere.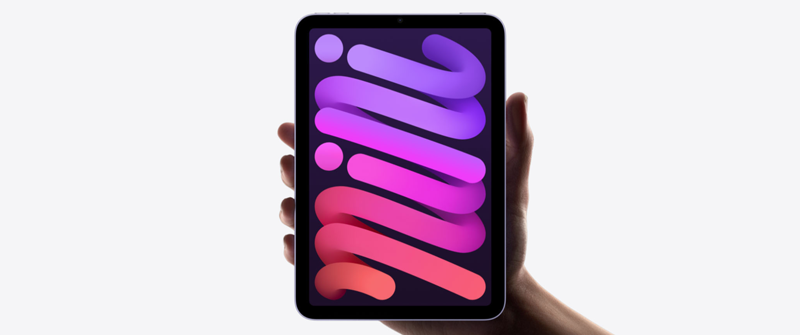 Apple iPad Mini (6th generation)
Apple really got it right with their latest iteration of their iPad mini.
With 2nd generation Apple Pencil support and a new form factor, the iPad mini is more functional than ever. Spec-wise it's more like a mini iPad Air, but come on…it even has USB-C charging! Finally! This has basically supplanted my Kindle as my bedside companion, but it's also my daily note taker, not to mention a nice-sized second screen for TV viewing. I got the base model with 128GB of storage, but with the aforementioned Apple One Individual Plan, I've got 50GB of iCloud storage as well. Not too shabby!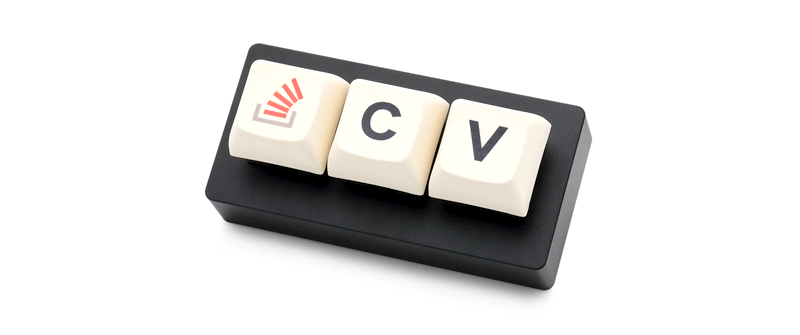 Stack Overflow The Key Macropad
What started out as an April Fool's Day joke has now become an actual product!
Now you might be wondering what you would do with a three-key keyboard. Well…lots of things! (Aside from copying and pasting code from Stack Overflow.) These three keys are all configurable, which makes this compatible with virtually any computing device that accepts a keypress. And you can even replace the keys with any 1×1 keycap. You're only limited by your own imagination!
(And perhaps, Drop's inventory — pre-orders are open for a late December release.)
Paper Goods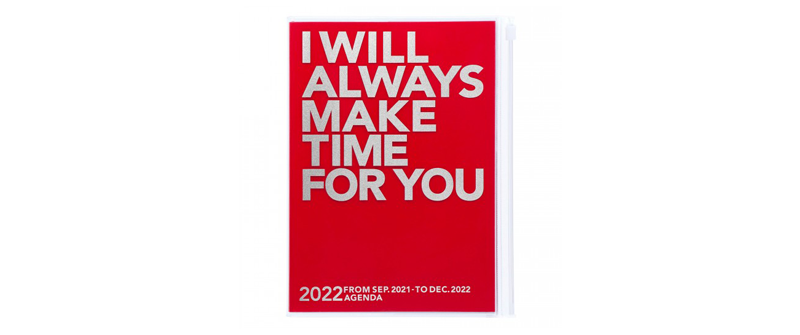 Mark's Weekly Planner 2022 (A5)
This is the first year in forever that I hadn't bought a Hobonichi Techo! But I need some kind of planner to keep my life together between work and the podcast. I've seen this planner before, and decided to pick one up because I needed a big monthly calendar along with daily hour slots. The planner also has this front cover with a clear zip pocket that you can hold pens or phones or other accessories in without slipping out. I might be a convert!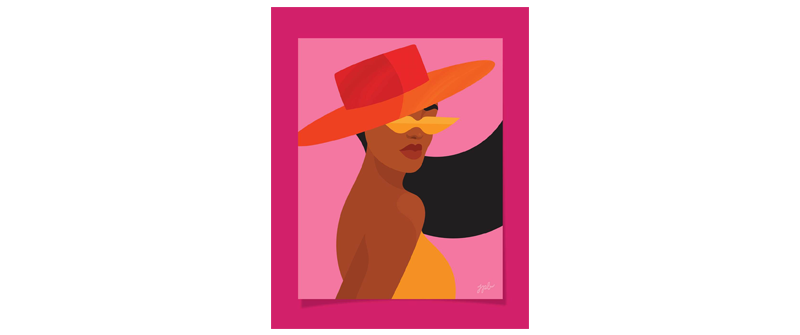 "Unbothered" 18″x24″ Print
Jade Purple Brown's work is just so soothing to me. Out of all the prints in her online shop, this one speaks to me the most. The woman kind of reminds me of H.E.R. Do you see it? Maybe it's just me. But now you can have an authentic work of hers in your place. (Jade's, I mean. Not H.E.R.'s.)
It's sure to be a conversation starter!
Miscellaneous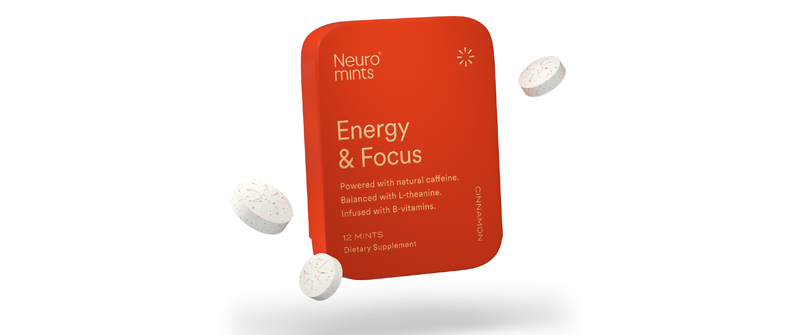 Neuro Mints
I'm not a coffee drinker, but I still need to get my caffeine fix throughout the day. After lunch, I've started taking these — Neuro Mints.
They have two flavors — peppermint and cinnamon — and both are specially formulated with natural caffeine, L-theanine, and B-vitamins to keep you alert and active. Plus, the flavor is pretty strong and lasts a while, so you can head into any meetings with the confidence that your breath won't be kicking like kung fu.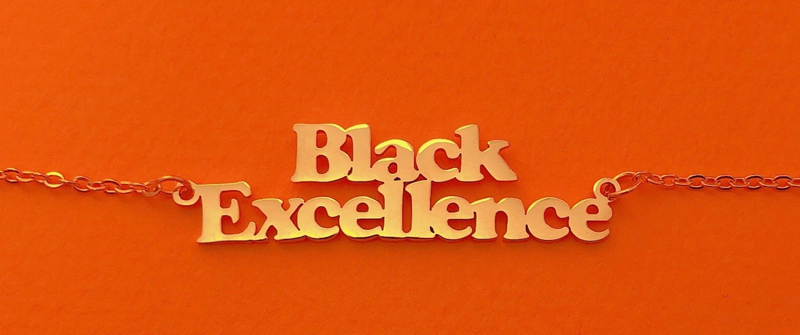 "Black Excellence" Necklace
Because sometimes, you need to let the world know what they're looking at.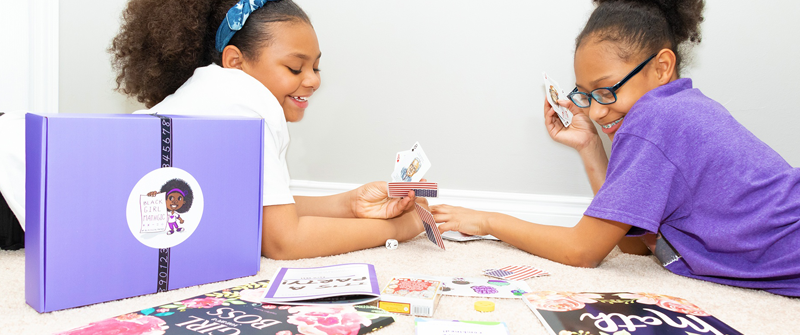 A Donation to Black Girls MATHgic
Way, way, waaaaay back in the day, I used to tutor 4th grade girls in Math. I love the mission behind Black Girls MATHgic, and a donation is a great way to give the gift of Math to a young Black girl in your life. Also, how dope is that NAME?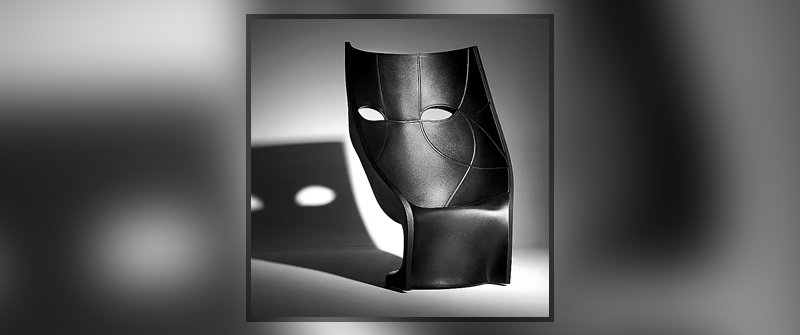 Nemo Chair
If you've seen Lupin on Netflix, then that's where you have probably seen this chair. It might not be ergonomic, but you gotta admit…if you got the ducketts for it, it's a pretty cool addition to your office or study.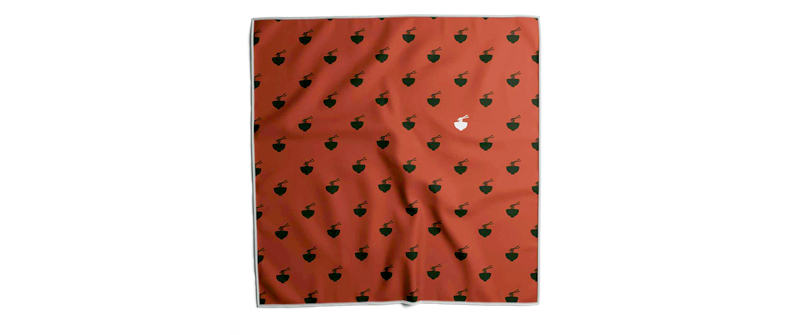 9″ x 9″ Declan Cleaning Cloth
I've been sitting on a secret for a while now — these are hands down some of the best cleaning cloths on the market.
Declan's unique premium microfiber blend makes getting smudges and greasy fingerprints off any screen a total breeze. I use the 9″ x 9″ one most often, but they range in size all the way up to 18″ x 18″. They're even machine washable! Grab a few of these as stocking stuffers!
Reaper Doormat
I mean…this is fun and all, but it could also be an invitation for someone to steal it! You know…so they can "find out" what might happen.
Listen…only you can gauge what kind of reaction you might get from neighbors or passers-by if you get this for your place. I live on a floor in my apartment complex with a lot of kids and old folks, so it might not go over so well with me.
Your mileage may vary.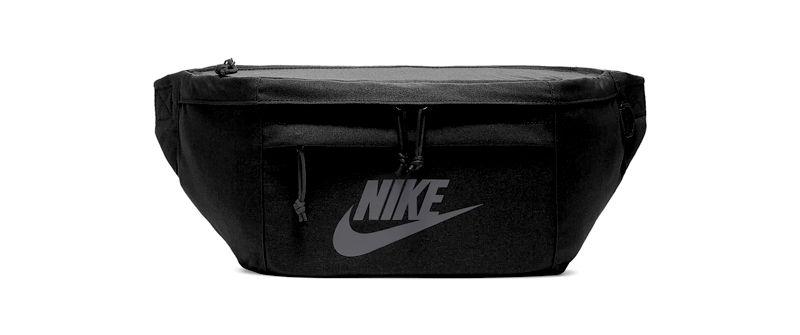 Nike Tech Hip Pack
Sometimes, the simplest solution is the best solution. And when it comes to crossbody slings, this bag from Nike is an all-purpose workhorse. They may classify it as a "hip" pack, but its long wide straps make it perfect to sling over your shoulder and across your back.
In terms of capacity, this thing can fit a Nintendo Switch Lite and an iPad Mini with room to spare. 13 liters baby! This bag can really go with you all day.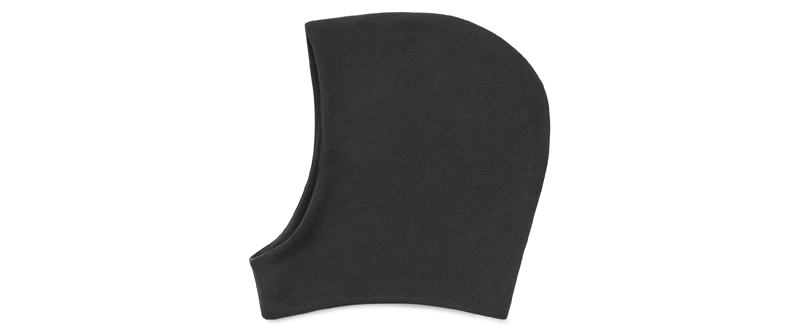 Ostrichpillow Hood
It's a hood. Nothing fancy, but I surprised myself at how much I used this thing when I first bought it.
Quickly add a hood to any outfit you're wearing along with your face mask, and suddenly it feels like you're a ninja or something. (That might just be me.) It's all the privacy, comfort, and safe feeling of a hoodie without actually wearing one!
I throw it on for Zoom calls when I don't feel like picking my hair out. I'll toss it on with the hood down as a fashion accessory. I'll even toss it on over a t-shirt and jacket if I'm running out somewhere. I didn't think I would use this and now I use it all the time.