It's December 1, so you know what that means — it's time for our annual Holiday Gift Guide!
It's been a minute since we published a holiday gift guide, and honestly, there's no better time for one during this unpredictable year of this pandemic. I asked friends, family, and colleagues what has helped bring them some comfort, balance, and a sense of connection during this time, and you'll find those things on this year's list.
If you've missed our other holiday gift guides (or you're just looking for inspiration for more good stuff to buy), check them out here.
Alright, let's get to the good stuff!
Note: Affiliate links are used throughout this Holiday Gift Guide, and buying items through them means Revision Path also gets a small cut from the retailer. It's a great way to support Revision Path!
Books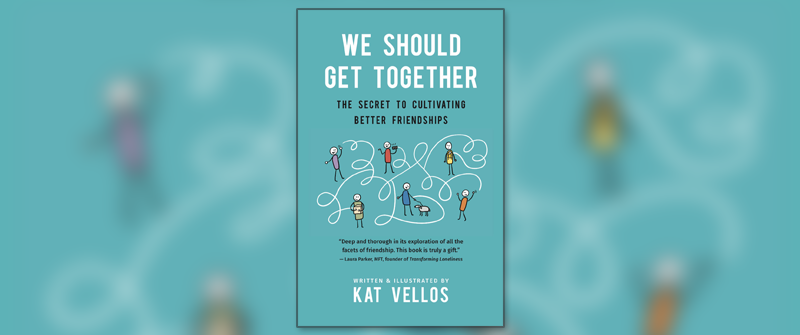 We Should Get Together: The Secret to Cultivating Better Friendships
The sole book on this year's gift guide is from friend and former Revision Path guest Kat Vellos. The pandemic has tested all our relationships in one way or another, and after a while those "how are you holding up?" texts get a little stale. Cultivating better friendships is the one gift I would say I've gotten out of this pandemic, and this book has been instrumental in making that happen. Just learn to be a better and more empathetic person all around, ya dig?
Subscriptions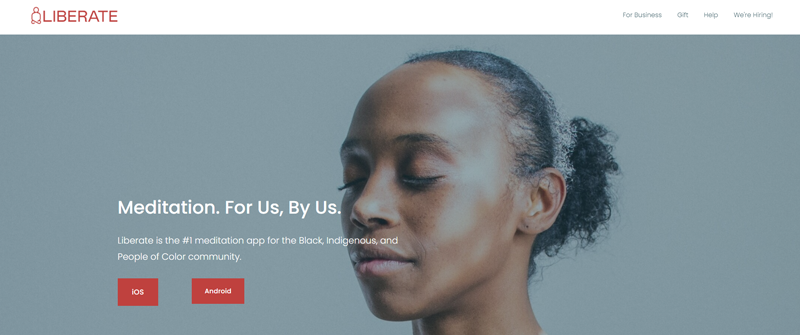 Liberate (12-month subscription)
Hurricanes. Wildfires. Floods. Police violence. Microaggressions. We need to do whatever we can to take some time to ourselves and get our minds right. Invest in your liberation with Liberate — meditation and relaxation exercises by BIPOC for BIPOC. (I hate the term BIPOC, by the way.)
Lesser-known Streaming Services (12-month subscription)
cost varies
Streaming media has really been a saving grace during this time. We've all got a streaming "stack" at this point, right? (Mine is Netflix-Prime VIdeo-Disney+, in case you're curious.) These services have thousands of titles, but I highly recommend checking out some lesser-known streaming services based on your interests.
Fan of RuPaul's Drag Race? Try WOWPresentsPlus. Love indie films and documentaries? Kino Now or Mubi are for you. Anime head? VRV is the move. There's a bunch of these services out there, and often times they are much cheaper than the big streaming services. The UIs for these apps do vary greatly and may not have an Apple TV app, but you should able to use Chromecast with all of them.
Like you're really going to the movies this year. Ha!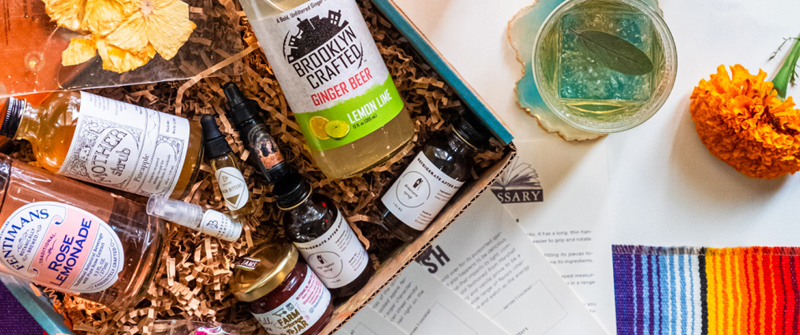 Shaker & Spoon (12-month subscription)
I don't know about you, but we definitely drink in this house. Cocktail hour is a normal thing, and I love mixing up and discovering new libations. (And truth be told, Atlanta's a pretty kick-ass bar city.) But with this pandemic, my regular barhopping has been severely curtailed. Enter Shaker & Spoon — a monthly delivery service of mixers and other ingredients that will really help step up your home bartending game. You do have to bring your own booze, but it's mostly spirits and such you may already have in your home bar.
Electronics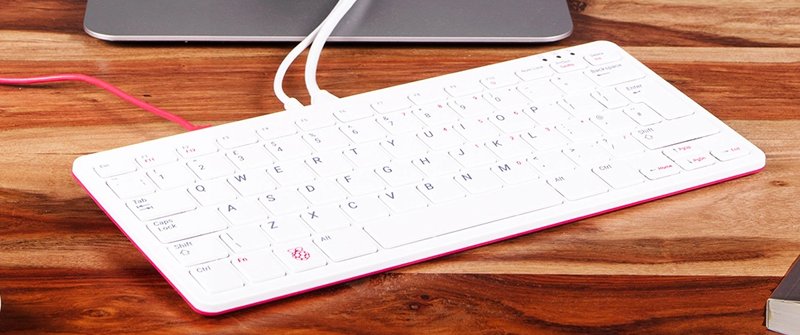 Raspberry Pi 400
We've had the Raspberry Pi on this holiday gift guide before in past years, but this edition is definitely the easiest and most powerful one to date. Raspberry Pi's have always required a bit of DIY and elbow grease to get the best out of them, but the 400 packs a quad-core 64-bit processor, 4 GB of RAM, wireless networking, dual-display output, and 4K video playback in a sleek package. Just connect a mouse, a monitor, and a USB-C power supply to it and you're all set. Give yourself a fun weekend project!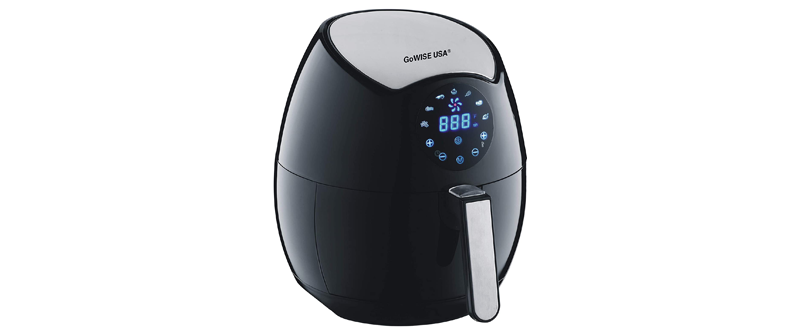 GoWISE USA 3.7-Quart 7-in-1 Programmable Air Fryer
I was late to the air fryer hype train, but I bought one on a whim and I have to admit…I love mine. Yes, it's great for frozen fries and frozen onion rings and stuff like that, but once you really think of it as a countertop convection oven, the possibilities are pretty endless. Like, I roasted persimmons in mine the other day. Persimmons! I never even had a persimmon before! Behold the magic of the air fryer. This brand and model is the one America's Test Kitchen recommends as their inexpensive option, so your mileage may vary with other types.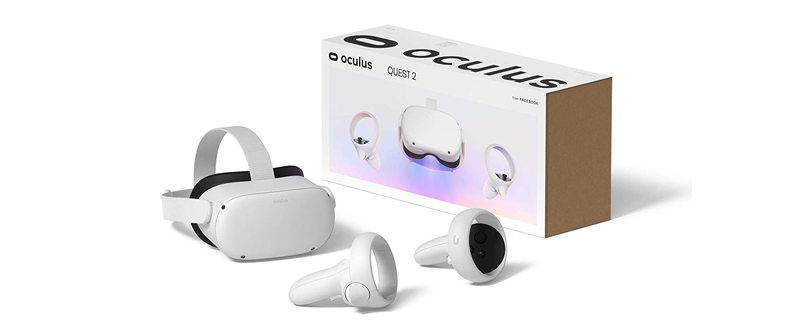 Oculus Quest 2 (256 GB)
Regine Gilbert has told me how much she loves her Oculus Quest 2, especially living in NYC during the pandemic. "Since we can't experience actual reality, why not some virtual reality?" Spoiler alert: it does require a Facebook account to use, which shows that even in virtual worlds, you can't escape their grasp. Gah.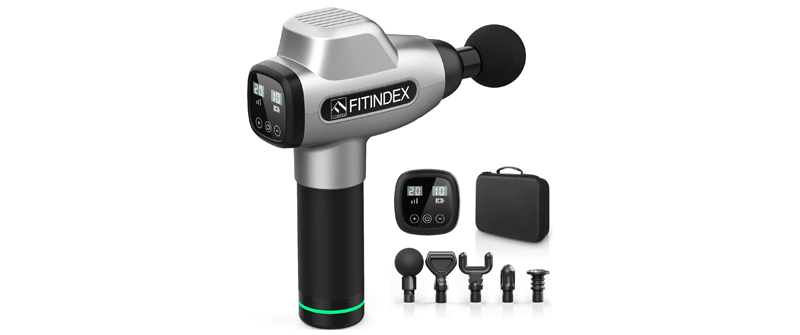 FITINDEX Massage Gun
Massages by strangers. Remember those? If you're like me, your shoulders and back are getting tight from trying to use your couch or your kitchen table as your workstation for 8 hours or more a day. Crank this baby up, hit those sore spots, and you'll be purring like a walrus. Like the air fryer, I bought this on a whim, and it has been one of my smartest pandemic purchases.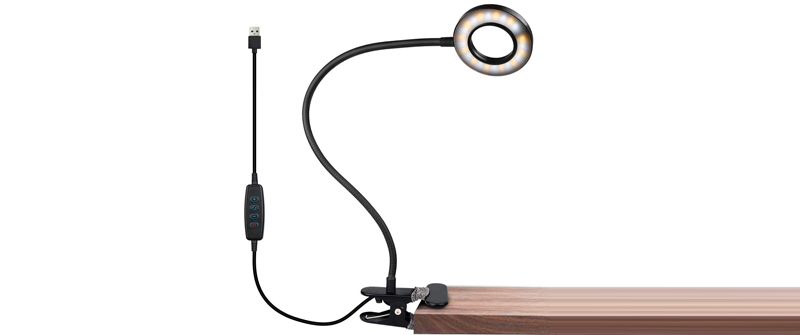 Clip-On Ring Light
I don't have the best lighting in my shoebox of an apartment, and with all the video calls and conferences and such that I've been doing, I needed to not look like I was broadcasting from a cave. Enter this USB powered ring light which has three warmth levels, ten brightness levels, and a flexible gooseneck to get just the right angle. Look, we're going to be in the house for a while, so if you haven't already worked out your lighting situation for video calls, start here with a ring light that won't break the bank.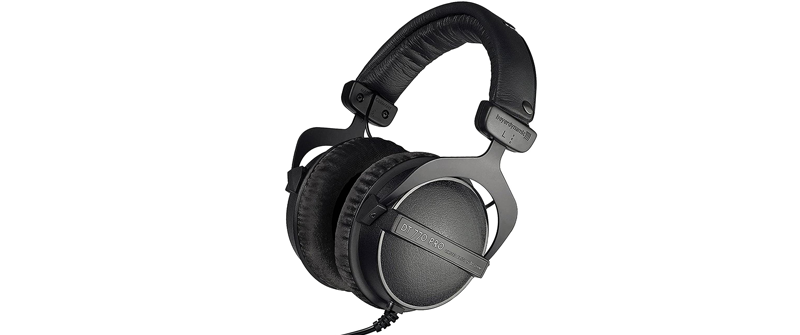 beyerdynamic DT 770 Pro 80 ohm Limited Edition Professional Studio Headphones
We're all Zoomed out these days, so you might as well get you a pair of comfortable cans to sit through them. The earcups on these are soft and plush and go over your entire ear, so there's no pressure from the headphones when wearing them for long periods. I use these to edit audio also, so they're great for utility as well.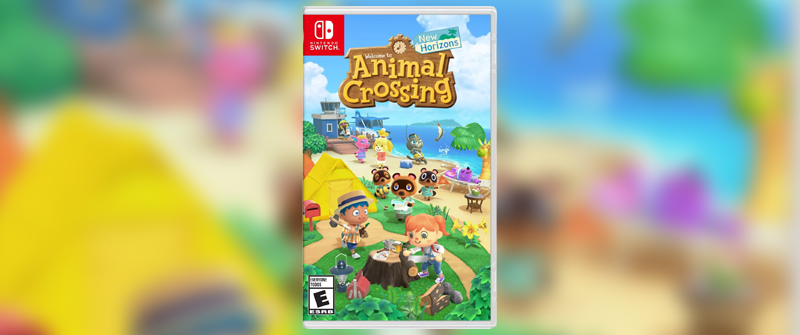 Animal Crossing: New Horizons
Animal Crossing: New Horizons is easily the game of the 2020 pandemic. (I've put in over 600 hours on my island, but who am I to judge?) What better way to escape the real world than by putting in time on an idyllic island paradise with anthropomorphic animal friends? It's a super relaxing casual game, and the community about it is pretty chill (for the most part). Throw in a one-year Nintendo Switch Online membership for $20 extra and really have some fun island hopping and making new friends.
Paper Goods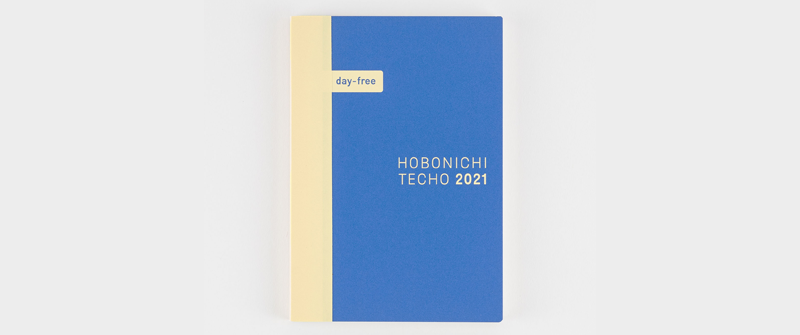 Hobonichi Tech Day-Free 2021 A6 Size
I stopped updating my Techo from last year when the pandemic began; pour one out for a real G. This year, I decided to forgo the normal dated Techo I'd buy and get this lovely version. It has the same Tomoe River paper as the other Techo in the Hobonichi line, but without days so you don't feel like the year has just unraveled if you don't update it for a few months.
Miscellaneous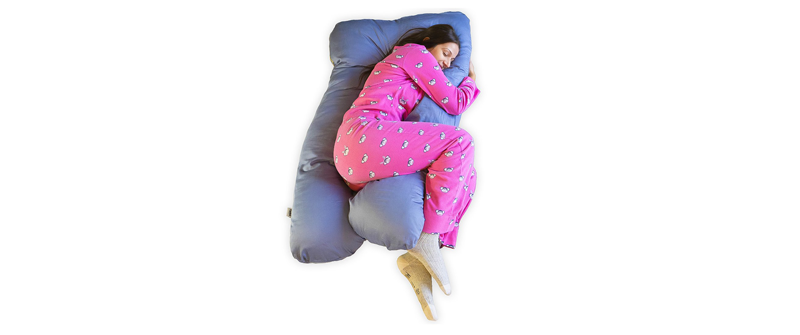 Coziest Pillow
No quarantine bae? Snuggle up to this.
Got a quarantine bae? Snuggle up to this anyway.
Go on. Hug the existential dread away.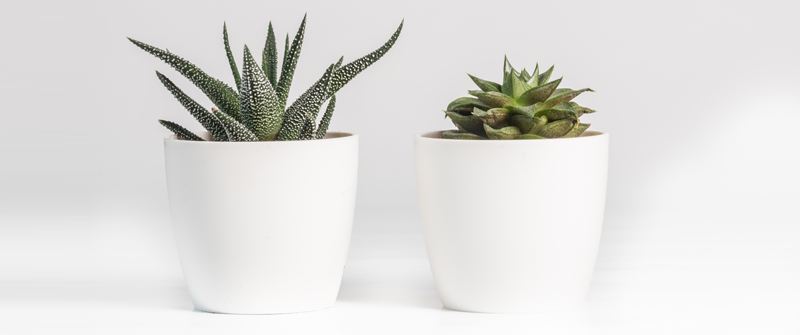 Plants
cost varies
Bring a little bit of life into your apartment, which is now also your place of employment, your gym, your kid's school, a conference room, and about a half dozen other things right now. I recommend something simple and apartment-friendly to care for like a ZZ plant or a peace lily.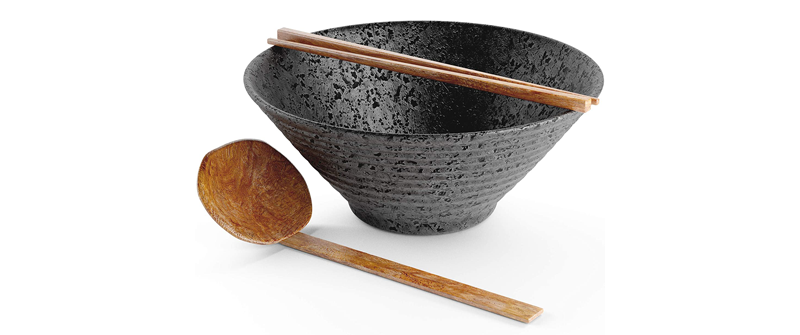 Ramen Bowl Set
I have rediscovered my love of ramen thanks to this big restaurant style ramen bowl. Present that Top Ramen so it at least feels like it's come from your favorite ramen spot. There's something about eating food out of a big earthenware bowl that makes me at least feel like I'm dining out (even though I haven't been in a restaurant in months).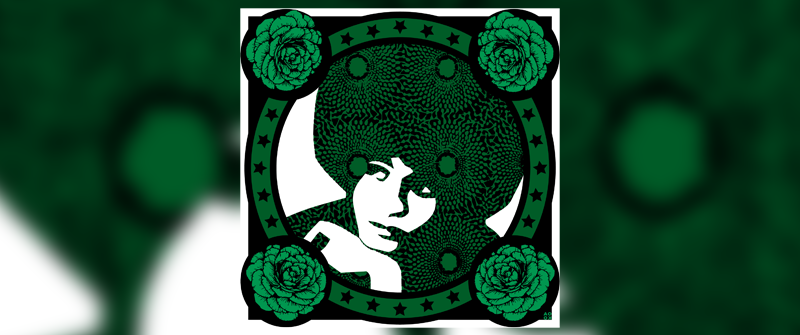 Bandana from All Very Goods
Face coverings are all the rage this year, so you might as well take some time and find something dope that you really like. While I've been trying out different masks and such, what I've found is that a bandana and a couple of hair ties works like a dream. I discovered All Very Goods during DC Design Week this year, and fell in love with the bold, history-inspired designs. I'm especially fond of this Dynamite Hill design, but choose whichever one you like. Support a Black woman's business, y'all!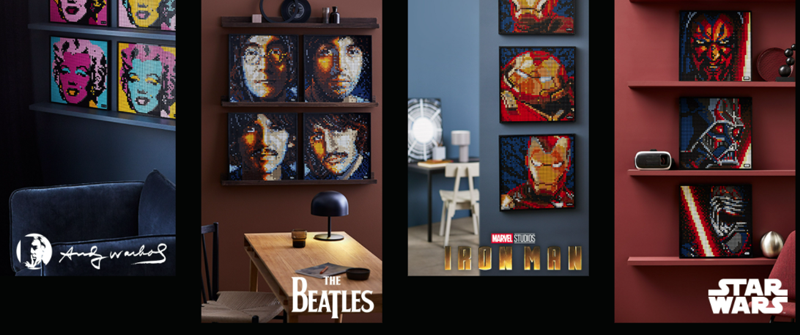 LEGO Art Kit
LEGO, $119.00
Finally — some LEGO sets that won't look like you live in a basement! I'm kidding — these are pretty sweet, and will keep you occupied during these upcoming long winter nights. Choose from one of four available designs.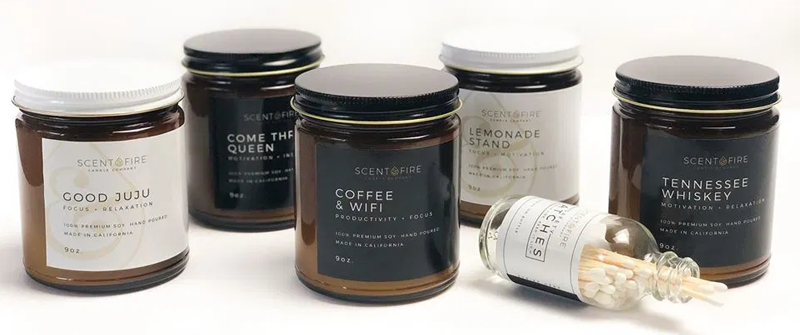 Scented Candles
cost varies
The best thing about scented candles is how they can transform you to another world even though you probably haven't left your house in weeks. You know what I learned during the pandemic? Apparently, you're only supposed to burn a scented candle for like 20 minutes so the smell can permeate the room. The more you know! Choose from a dope Black-owned company like Scent & Fire (pictured) or Frères Branchiaux or Harlem Candle Company, but buy what you can reasonably afford right now, even if it's a Mrs. Meyers joint from the corner store. Treat yo self.
And speaking of joints…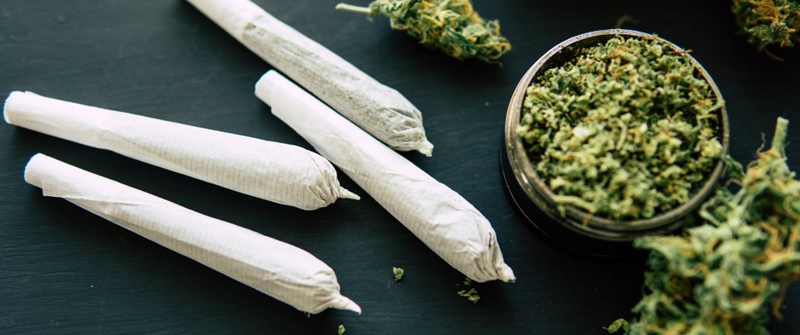 Marijuana
cost varies
Look. We're all adults here, right? Unless the person you're giving this to is a total square (or a narc — boo!), I promise you no one is going to refuse this gift at this stage of the pandemic. Smoking a joint or a blunt is a common way to partake, but these days there are vape pens and edibles and even topicals, so you have a lot of variety on how you choose to get high. The cost varies, but expect it to be a bit pricey because duh…drugs. CBD is fine in a pinch, and more legal than weed in most places, and it can be a great relaxing agent as well. (It really just makes me sleepy, but your mileage may vary.)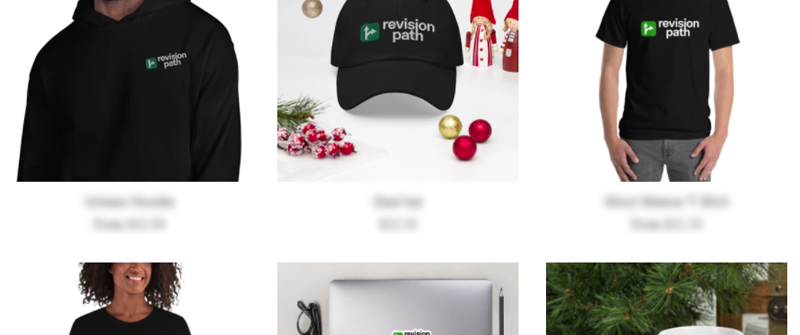 The Revision Path Collection
That's right — Revision Path merch is back! And this time, it's back for good — just hit the Merch link in the navigation up there and you'll be taken to The Revision Path Collection over at Mon-Cherry, my new apparel and goods store. I'll be doing some limited edition drops of all kinds of items starting next year.
From now through December 15, you can use the discount code giftguide at Mon-Cherry and get 50% off all orders of $50 or more.