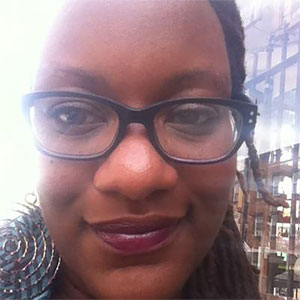 "You can create your own path. Trust yourself." When Tiffany Mikell told me this before we recorded, I knew we would be in for a great conversation. Tiffany is doing a ton of work these days as CEO of Black Star Media and technology director of Trans*H4CK, a hackathon and speaker series for the trans and gender non-conforming community.
Tiffany and I first met in person at SXSW, so that's where we started things off. From there, we spoke about the successes and future plans of both Black Star Media and Trans*H4CK, their recent grant endowment, and the power of educational technology solutions for communities of color (specifically, Black communities). I'm excited to see what she'll have in store in the future!
---

---
And of course, much thanks to Creative Market, a marketplace that sells beautiful, ready-to-use design content from thousands of independent creators around the globe.

Revision Path is brought to you by MailChimp. Huge thanks to them for their support of the show! Visit them today and say thanks!