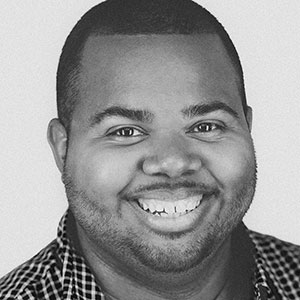 Designing for public safety might not sound like the most exciting job, but that's because you haven't heard Brett Marshall describe it. As the principal designer at CentralSquare, he helps design interfaces that are used by police officers, first responders, and public administration agencies across the country.
Brett and I talked about the unique challenges he faces with his work, and he also shared how he went from designing at ad agencies to winding up at his current role. We also discussed Brett's background, and he spoke about some his influences in the industry and what he wishes he knew when he first started as a designer. Learn more about him in this week's interview!
Tickets are on sale now for our 300th episode celebration!
June 14 at The Greene Space — doors open at 7:00pm!
---
Revision Path is a Glitch Media Network podcast, and is produced by Deanna Testa and edited by Brittani Brown. 
---