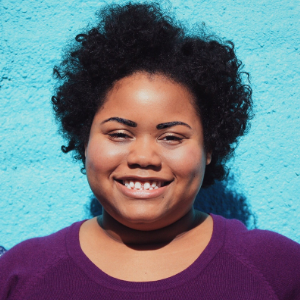 When you're walking in your purpose, there's nothing that can stop you from succeeding. Multidisciplinary designer Candace Queen knows this well, and brings energy, drive and passion to her work, whether it's volunteering with ADCOLOR or servicing clients for her company, Tabernacle, Inc.
We talked about how her studio has changed with the tide of the COVID-19 pandemic, and shared why she decided to strike out on her own after staking her claim in the advertising world in Chicago. We also talked about a few more of her projects — The Brand Sequence and Blacks in Advertising — and Candace talked about her vision for the next five years of her career. Thank you Candace for being an awesome example of Black excellence!
Sponsor
Facebook Design is a proud sponsor of Revision Path. The Facebook Design community is designing for human needs at unprecedented scale. Across Facebook's family of apps and new product platforms, multi-disciplinary teams come together to create, build and shape communication experiences in service of the essential, universal human need for connection. To learn more, please visit facebook.design.