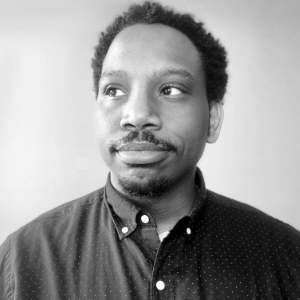 What does it take to be an art director? For Victor Ware, it's a combination of three things: talent, hard work, and maybe…never sleeping. Victor has over a decade of experience and has done everything from working on legacy media brands to doing full-scale brand overhauls.
Our conversation began with a look at Victor's current gig at Wide Eye, and he talked a bit about how future tech like AI and machine learning play into the work he does. He also talked about growing up in the DMV area, cutting his teeth in the design world at AOL and Vox Media, and balancing 9-to-5 work with starting his own design studio. Victor's drive for excellence is evident, and I think we'll be seeing a lot more from him in the years to come!
Interview Transcript
Maurice Cherry:
All right, so tell us who you are and what you do.
Victor Ware:
All right. My name is Victor Ware. I'm an art director at Wide Eye Creative currently. And yeah, I was specializing branding. I've been doing that for about six years now, specialing in branding. And yeah, that's what I've been doing, what I've been focusing on.
Maurice Cherry:
How has the year been going for you so far? How's 2023 been treating you?
Victor Ware:
2023 has actually been really good to me. I just transferred to Wide Eye coming from another job, so this has been my first time being a full-fledged art director. And it's been really successful. I feel like at home at this agency. Yeah, it's been going so far really good, and we've created a lot of projects in the advertise… Not the advertising space, in the political space. We have some other creative agencies that we're working for. It's just been really, really good.
Maurice Cherry:
Yeah, I saw that Wide Eye, I think this might have been maybe a year or two ago, was recognized by Fast Company as one of the best agencies in the country.
Victor Ware:
Yes, yes. And I can say that is not an exaggeration. The people there are super talented, they are very driven and just kind. I think wherever you work, that's one of the biggest things you look for. At least me, I look. I look for actual people caring about people. The work is super important, the work is always going to have that importance, but I think how you treat people is far above, beyond more important than that.
Maurice Cherry:
Yeah. Now, aside from the change over to Wide Eye, have there been any other things that you've noticed this year that's different from last year? Have there been any changes for you?
Victor Ware:
Oh yeah, actually, personally, I moved to Baltimore a couple years ago from DC and bought a house. And I'm living with my partner, and we're really coming into our own and trying to build a life. I don't know, it's this leveling up my career, my personal life, and it's been good so far.
Maurice Cherry:
Nice. Congratulations to you.
Victor Ware:
Thank you.
Maurice Cherry:
Let's talk more about Wide Eye. I'm curious, what is a typical day like for you there?
Victor Ware:
Yeah, I think a typical day, I'm managing others designer, so I'm checking in with them, I'm checking on projects. Usually I'm on two to three projects, branding projects, either making sure we're getting deliverables out the door for our clients. We also have retainers for clients, and then checking in on those projects. There's always that balance between things that are due right now, things that will be due later in the week, and then things that are due in a month. Always checking and making sure I'm on top of things.
And then, yeah, I have time to design, so that's either building a new logo or brand guidelines. A big part of my job is maintaining brand guidelines and creating those so that when we hand those over to clients, they have the best shot of executing their brand that we put all this energy into and they put all this energy into to make sure it will be useful and work for many years to come.
And then the other thing as meetings. I feel like a lot of designers hate meetings, but we really try to make sure our meetings are purposeful, that we have an agenda, that we know why we're having a meeting. And that usually helps a lot. Yeah, that's my typical day.
Maurice Cherry:
That's good that you get to have some hands on time with the work.
Victor Ware:
Yes. I love being a designer. Like I mentioned before, this is my first time being a full-fledged art director and having more of that strategic or managerial role. I don't want to lose my skills as a designer either, so I'm building both of those skills at the same time. But yeah, I love creating. This is why I got into this originally.
Maurice Cherry:
I've had other art directors and other folks working at agencies on the show, and it's hard for them to get that time to be able to do that because, yeah, you are managing projects, you're doing a lot of checking in, like you mentioned, you're doing meetings, but it sounds like things are structured at Wide Eye where you still get that opportunity to get hands on with the work. You mentioned that you're managing another designer. What does the team look like that you generally work with?
Victor Ware:
We have a pretty small team. We break it down to we have interactive side, we have our branding side, and we have a couple of designers specializing in motion design as well. We're really a small and nimble team with designers. We have engineers, project managers, and then also operations folks that help keep the business running.
I would say there's about 30 to 40 people working total at Wide Eye right now. And yeah, it's like a perfectly oil machine. Everyone that comes on board just fits. I think they've done a really good job of creating a team that is optimized to really do the best results. And then, like I mentioned before, people that are just good people, I think that makes it even more special.
Maurice Cherry:
Now, I'm curious, with Wide Eye having the reputation that it has, even some of its clients like the White House, Democratic National Convention, et cetera… And I know that Wide Eye is not specifically just about progressive politics in that sense. A couple of episodes ago, I had on Rudy Manning. He's an agency owner. He owns Pastilla Inc. out in Pasadena. And we were talking about the future of agencies. What does it mean to be an agency in the world that we're currently in? Particularly when you think about the rise of AI technologies and stuff like that. I'm curious, is that something that you are dealing with now in your work? Are you having those conversations?
Victor Ware:
Yeah, it's something that has come up a lot. One of our creator directors is very interested in technology and how… I would say we all are to some extent, how that changes design, how it could benefit design, and what that means for the landscape and for our careers. We've started experimenting with adding either ChatGPT into writing copy or using it for brainstorming.
I think the way I look at technology is throughout design history, it's always changed how we work. If you go back from type setting and using the printing press and letter press all the way to now everything's digital, I think we just learn and grow with the technology and use it to our advantage. And so that's what I'm hoping happens. I know there's a lot of fear that this will devalue design or it will make designers obsolete, but I think the opposite. I think designers, we're always at the forefront of technology, we're always trying to use that to communicate better. And so I'm hoping and I'm hopeful that the rise of AI technology will just help us communicate better if we use it right. And that's the key. Are we using it correctly? And so that's probably the biggest question.
Maurice Cherry:
What would you say is the correct way to use it?
Victor Ware:
As a tool and not as a replacement. I think we should never forget that all of us are people. At the end of the day, we're talking to people, we're designing for, people are using our products, and they're interacting with our websites or our brands or whatever. We shouldn't forget that. We shouldn't just think of people as commodities or as tools of themselves. No, we're building these for other people like ourselves, we should use our tools, whether it's AI or just regular dumb tools to help and make the world better. And yeah, it is a challenge because there are always those people who aren't focused on doing the best, so I think it's up to us who are interested in doing good to push that agenda even more.
Maurice Cherry:
It's interesting, I'm writing a book right now, I've mentioned this on the show before, and I've been using ChatGPT, not to, well, to help me write the book. I use it as a good assistant. If I need to find a lead or something that I need to pursue in terms of research, it's been really great for that, especially for specific figures I may not know or people I may not be super familiar with. There's only so far, I think, that you can go with just strict internet research. And what ChatGPT helps me to do is at least send me partially down the right path. Now, I will admit it's not-
Victor Ware:
It's not perfect.
Maurice Cherry:
It's not perfect. And in some cases, it's not even correct. It's-
Victor Ware:
That's true. It's funny, I've seen a lot of examples where it's just got things totally wrong or just makes up stuff. And so I think that is also the thing that we have to be wary of. It's like, we can't give too much control over it, we have to make sure we're still living in the real world.
Maurice Cherry:
Yeah. I was doing research on one person. I'm not going to mention who it is because they're in the book, but I was doing research on this person, and I asked ChatGPT, I'm like, "Okay, assume that you are a world renowned civil rights scholar. Tell me in two or three paragraphs who this person is, or whatever, and where I can find more information on him." And one of the things that said was, "Oh, you can go to the University of Chicago's daily library." No, I think it was University of Illinois in Chicago. You can go to their library, and they have a whole section of his letters and all this stuff. I was like, "Oh, okay. I didn't know that."
Victor Ware:
That's exciting.
Maurice Cherry:
Right? It's exciting. I go to the website, I go to chat with the librarian, and I tell them, "Yeah, I've heard you've got this archive of letters and things. And how can I gain access to it?" And the librarian was like, "We don't have that. Where did you hear that from?" I'm like, "Sorry."
Victor Ware:
ChatGPT. Because a computer told me.
Maurice Cherry:
Right. "The computer told me that you had it," and they don't have it. I'm like, "Well, shit." But it was good because at least it didn't send me too far down a rabbit hole that wouldn't have went anywhere. Now I'm like, okay, that was a wrong lead. Let me pursue something else. And research, I think, can be like that; sometimes you get sent on these wild goose chases. And I guess what ChatGPT at least helped me to do in this particular instance is cut it off at the pass. Oh, don't do that.
Victor Ware:
Exactly. Exactly. Yeah. Yeah. I think just like we had to learn how to use Google, for instance, I think we have to learn how to use AI tools. I remember the first time I used Google, I was in the 8th grade. No, I was younger than that, I was probably in the 4th grade trying to research a project. I had to go to the public library, and they had to show me how to use the Google. It is weird now because now we all use all these tools daily. It's on our phone, it's on our work computer, it's on our personal computer. It's so ubiquitous, we don't think about it. And I think that's basically how AI tools will evolve; it'll become part of our life without us really knowing. And that sounds scary, but it's also something that we've seen before. For example, autocorrect. Autocorrect, we use it all the time. It's the most helpful thing. We don't have to remember how to spell long words like expialidocious or something. And yeah, it's those little tools that are helpful, that are ubiquitous that we don't notice until it becomes that part of our life.
Maurice Cherry:
I remember… I don't know, maybe this was about five or six months ago when people started rolling out the AI avatars. And one, there were people that were saying, "I can't believe you're paying for that. You're paying for that?" Blah, blah, blah, all this stuff. Which I think gets into a whole other conversation around people that are using these sorts of things and then going to humans, expecting them to alter or change or make corrections on what the AI has done. That's a whole other conversation.
But the thing is that we've been so used to face app and face tune and some form of digital retouching and all that stuff that AI avatars are not that much of a stretch to the imagination past that. And because these models are trained on pictures that, honestly, we are putting online, people putting immense amount of personal data online-
Victor Ware:
There's so much data, yes.
Maurice Cherry:
… through social media. We're feeding the machine that's making this happen, so can we really be that mad at it? I don't know. It's a really tricky conundrum. I think the ethics around it are still something that folks were trying to iron out even just on a personal level. I've had to tell people, even for the show, "If you're going to send me a picture, send me a picture, don't send me an AI avatar." I prefer it to be you because we're talking about you, we're not talking about your avatar or whatever. But, yeah.
Victor Ware:
Yeah, amorphous representation of you. Yeah, it does. And that's where I say it's that scary part because I think we're always pushing this line. And when I say we, I mean humanity as a collective, we're always pushing this line of technology and what the next new thing, and we're blurring this line between real and the virtual. It's just going to get more confusing. But I'm hoping that we figure it out as we continue to do. I feel like in this time in history, it feels like technology is, by and large, a benefit. And I'm hoping that remains for the foreseeable future.
Maurice Cherry:
Yeah, that's a good point. What would you say is the best thing about the work that you do?
Victor Ware:
I would say that the best thing is really being creative, is getting to work on new and exciting problems for a variety of people. And this is not just for where I'm at today, but throughout my career I've gotten to work on new things and that challenge me and allow me to think about problems in a different way and be creative.
I've always been a creative person, even since I was a really young kid and loved doodling and drawing cartoon characters. I would tape Dragon Ball Z, and I would pause it so I can draw the characters. I don't know, it was a way to express myself and a way to just have fun. I'm grateful to be in this field because I can still have fun, even in my daily job. Even though it's still a job, it's still hard, it's still days where I'm frustrated and burnt out, but at the end of the day, I'm grateful that I can do what I love.
Maurice Cherry:
Yeah. There's some saying about how even when you think about what you're going through right now, think about who you were 10 years ago. You would've wished to be at the place that you're at now. It's helpful to put it in perspective.
Victor Ware:
Yeah, I think that's very true. I think about myself 10 years ago. 10 years ago, I was just graduating or I was probably still in a design school. And I don't know if I would dream I would be in this exact position. Yeah, I am lucky in that regard. And even if you're not where you think you should be or where you want to be, I think there's so many different possibilities of where you could be, and it could be worse, or it could be better. But I think we have to be grateful for our situations and not lose sight of what we're striving for but also be in the moment; this is a good moment, or this is a bad moment, and be grateful for it.
Maurice Cherry:
Yeah. Let's get more into your background. You mentioned being really creative at a young age. Tell me more about that. Were you introduced a lot to art and design growing up?
Victor Ware:
Yeah, I think my mom, she raised me and my brother, actually, she was a single parent. We grew up in DC. My mom's from DC, my grandfather's from DC so we go way back. And she always encouraged us to paint or draw. She would spend time with us and make paintings. She loved to draw as well. I remember she would draw characters. And I don't know, we had a lot of fun as a family doing that. She would take us to museums, we would go to parks. We had a lot of time to explore the world in a really positive way. And she encouraged me to be creative, she encouraged me to express myself, so I'm grateful for that as well. It really helped me just pursue what I wanted to do.
I was also really interested in science as a kid. I wasn't sure if I wanted to be a scientist or be an artist. I really wanted to be an artist. And I feel like I met somewhere in the middle because I feel like design is very analytical, it's very logical, but it also is very creative. I found a happy medium in the end.
Maurice Cherry:
When did you know that this was something that you really wanted to study and get into?
Victor Ware:
Yeah, I figured that out in high school. I took art for all four years. It was an elective at my high school. And I just loved it. I started looking up colleges. I was like, "Okay, I can actually go to school for this." I really want to be an illustrator. That was my initial goal. And I got accepted to a few schools in New York and Chicago and DC, and so I chose to stay in DC. It made sense financially. The Corcoran College of Art and Design is where I attended. But they didn't have an illustration program, they had a design program, so I said, "Okay, I'll try this out." I had already been experimenting with Photoshop. Or not really Photoshop, the free version of Photoshop. I don't know if you know about GIMP or-
Maurice Cherry:
Oh, yeah, mm-hmm.
Victor Ware:
… you know about Inkscape. I didn't have any money, I didn't even have a laptop at the point. When I first went to school, I didn't have a laptop for the first year. And I struggled so hard because you're majoring in design and you don't have a laptop. You're going to have to spend extra hours at school working. I did that, and it was difficult. But yeah, I learned on the free software.
And I was just having fun. I was really into music. I still am. I really love album art, and so I was designing my own album art, I was designing album art for my brother, who's also a musician. And yeah, that's how I got into it. And I was like, "Oh, okay." And I started learning about the fundamentals in school, and I was like, "Okay, I can do this. This is not that bad." I know I wanted to be an illustrator, but I'm good at this design thing. And now I made a whole career out of it.
Maurice Cherry:
It's interesting how there's such a connection between design and music in that way, I guess, because they're both just these pure forms of creative expression. But I remember cutting my teeth on doing fake album designs and stuff. I didn't use GIMP and Inkscape, though. I've heard of them, but I used… Well, this was back in the day, I was using basically a cracked version of Photoshop that didn't give my computer a virus or something.
But I would do that, and I would go to a bookstore, like a Barnes and Noble. And you know how they had those Photoshop tips and tricks books and all this sort of stuff, and those.
Victor Ware:
Yes, yes. No.
Maurice Cherry:
And they would have these big magazines, these $10 or $15 magazines that always came with a CD. I would copy the tutorials out of there and then go home and try to recreate stuff. That's how I taught myself how to use Photoshop, how to use Illustrator. And I guess in the process of doing that, I'm also teaching myself about typography, negative space, color, things like that. And a lot of it was making fake album covers for groups that don't exist, for artists that are not real people. Just taking a stock photo and being like, "What can I do with this? How can I change this around?" It's interesting in that connection between those two.
Victor Ware:
Yeah, I was doing the same things. I watched so many tutorials online like psdtoots.com. I remember going in there and just like, "Oh, this is a new thing I've never tried before." And it was just a lot of that. I was excited to learn and just having fun with it, not with any intention of, "Oh, I'm going to be this kind of designer, or I'm going go…" I just wanted to have fun. And like I said, I really love music. I was making my own music and making the album mark for it, and that was fun. And I saw that connection between them. But I've noticed there's this weird percentage of designers who are also musicians. And it's really scary because I honestly, maybe, I want to say two out of three designers in a room, and you're like, "Oh, okay. You make music. Okay, of course you do."
Maurice Cherry:
Yeah. I was a musician before I started getting into design. I played trombone all through middle school, through high school, in college, out of college.
Victor Ware:
[inaudible 00:26:00].
Maurice Cherry:
Yeah. Did you play anything? Were you a singer? Or what did you do?
Victor Ware:
I sang. I was in choir for a very long time. I taught myself the piano. I'm not a good piano player by any means, but I learned a little bit. And I could produce my own beats and things like that. And yeah, that was my outlet. After school, I would come home, rush home and spend hours making music, and then I would do some design tutorials. And that's why it would always intertwine for me, you know?
Maurice Cherry:
Yeah. Now, tell me more about the school, about Corcoran. Do you feel like they really helped prepare you for the design world while you were there?
Victor Ware:
It was the oldest design school in DC. Very, very famous gallery. They've been around for a long time. And I feel like the education was very traditional. There was a lot of focus on print. A lot of my teachers had been working in design field for decades. I got a really good basis on theory, on history. We had just amazing teachers, even on the technical side. But I would say it had nothing to do with what I ended up doing. Like I said, there was a lot of focus on print design, which is good though, because I think you learn all the fundamentals, the gestalt, you learn color theory, you learn how to layout type, and so I think having that basis was really helpful.
When I graduated, I straight went to doing UI and UX design, which really, I hadn't learned a whole lot in school. I had to learn a lot on the job. But I had that foundation that really helped me just get a kickstart, so I didn't floundering. But I had to learn a lot about UI conventions. I had to learn about HTML and CSS and how those things work, and I had to learn what UX design was. Product design wasn't a title yet, really. It was [inaudible 00:28:08]. And so there was a lot of new stuff. I was learning how to design for iOS apps and Android and what the difference was. But yeah, it was exciting, it was an exciting time. But yeah, I would say school prepared me to learn more, if that makes sense.
Maurice Cherry:
You were in school during the time when the web was really exploding in such a massive way. We're talking about the rise of HTML5, we're talking about the huge move away from table-based layouts to CSS. And yeah, UI and UX weren't really even talked about as a thing yet. And that's not to say they didn't exist. I don't think the terminology was really there.
Victor Ware:
Just wasn't formalized.
Maurice Cherry:
Yeah, yeah, yeah, it wasn't formalized in a way where people could learn about it. And schools, I can tell you schools were not on it at all. A lot of places were still catching up. I taught design for two years in, I think it was 2012 to 2014, something like that. And when I started, they were still teaching table-based web design. And I was like, "Oh, no, no, no, no, no, no, this has to be CSS. We can't be teaching these students this kind of stuff, and then they go out to try to get a job and nobody's going to hire them because all their designs are dated. We got to teach them what is actually being used now in the industry."
And that was such a massive change, just even from a department standpoint, because they're like, "Well, we have to change curriculum, we have to change tests." I was like, "Well, you're going to have to do it now, because the industry is…" Not only is the industry changing in terms of what is being done in terms of the languages and stuff like that, but even the browser itself is shifting from being something that used to be strictly presentational to now being a workspace; cross browsers compatibility, all these different frameworks and JavaScript libraries and all this stuff. The things that you're able now to do in a browser you really could not do 10 or 15 years ago. It's a massive shift.
Victor Ware:
Oh, no, no, unimaginable. Yeah. The way we work in browsers now was unthinkable. One, no browser can handle what we're doing now, even close to… The speed of everything that's developed since that time is lightning. Everyone talks about the shift from Web 2.0 to 3.0, but we're talking about the shift from 1.0 to 2.0. And that was a big, big, big jump. I think the big players were just solidifying their stance in the playground, the Googles, the Facebook. That's when they really became these big behemoths. But yeah, before that there was AOL and Netscape and Yahoo. But yeah, and no one had seen these Goliath companies, the Amazons of the world before. And yeah, it just happened really, really quickly.
Maurice Cherry:
Yeah. Speaking of AOL, oh, you worked there-
Victor Ware:
I did.
Maurice Cherry:
… for a little over four years. This was after you graduated from Corcoran. Tell me about that. Because first of all, I didn't… I was doing my research, I was like, I didn't even know AOL was still around. I remember getting the CDs, the American Online CDs in the mail as a teenager.
Victor Ware:
Oh, we had those, we had those, yeah. No, in the office they were still there.
Maurice Cherry:
Oh, wow. Okay.
Victor Ware:
One of my professors at the Corcoran College of Art and Design, he was creative director at AOL, and he was like, "There's this internship. Apply." Because I was a junior at the time. Yeah, that's how I got my first job. And then after he left AOL, I ended up staying. I was just there for four years. And like I was saying, I learned a lot about UI and UX design. My first job was working on the AOL homepage. We also worked on AOL's first news app that went in the iOS store and Android store. They hadn't had… Which was crazy, they not had an app before.
And yeah, I learned so much in that job. As I was mentioning before, most of my education was more print focused, it was very traditional, and now I'm designing webpages, which I was like… I don't know. I thought I was going to be working on a magazine or something. It was really fun. We had a really small and nimble team, and I just learned so much. It was fun. And the only reason I left AOL is one thing, they were notorious for laying people off, so I hanged in there as long as I could. And I did get laid off, but it was fun. Like I said, I really learned a lot.
And yeah, it was weird being at a place that I remember from my childhood and the dial-up tone and just seeing all that. And they had this huge campus in Virginia near Dallas Airport. You can see how big AOL used to be. It was weird to be in a company where it's not at its heyday, it's slowly becoming less relevant. But we were still working, we were working on things. We were still bringing out new products. We were still trying to compete with the other players in the game. I do enjoy the people I worked with and the time I spent there.
Maurice Cherry:
Yeah, it's interesting about those old companies. We still have EarthLink in Atlanta.
Victor Ware:
Yeah. Really?
Maurice Cherry:
Yeah, yeah, yeah, yeah. That threw me for a loop because I remember when EarthLink used to be in Midtown, it was a pretty big deal when it first came about. Now it's a little bit further out in town. But I didn't even know they were still a thing just in terms of it being an internet service provider. I was like, "People use EarthLink on purpose?" I did not know it was still around because a lot of those older Web 1.0 companies just either faded into obscurity or they just-
Victor Ware:
Yep. Or got gobbled up.
Maurice Cherry:
Right, exactly. It was just very few from that era that still were around. You mentioned this art director at AOL was actually a mutual colleague of ours, Ted Irvine.
Victor Ware:
Yes, Ted Irvine, yes.
Maurice Cherry:
Yeah. Tell me more about working with him. What was that like?
Victor Ware:
He was my instructor at Corcoran teaching after effects. He was very good at teaching. I'm not a motion designer, so he made it easy enough for me to understand. That was good. Working for him was really fun. He wasn't at AOL super long by the time I joined. It was good to work with him. There was also a few other people I knew from Corcoran and that worked there. And it was just a good environment. We knew each other, we knew each other's backgrounds, so we knew where we were coming from from a point of view. And it was very collaborative. He was a good mentor. He actually ended up moving to Espy Nation, which became Vox Media. And then I ended up joining him in Vox Media not four years later. It was just good to see him again then, and it was good working overall.
Maurice Cherry:
Yeah. It's a small world. I think people who have been longtime, longtime listeners of Revision Path remember that we used to do some stuff with Vox Media back in 2015. I think, I want to say 2015, 2016. I was doing some consulting with their product team, and then Vox ended up being a sponsor of Revision Path for a little while so I got to go to the office and sit down with the team. Actually, I can tell this story now. I interviewed for a job there. Didn't get it, but-
Victor Ware:
Honestly, I'll tell you this. The first time I interviewed there, I didn't get the job. I interviewed there twice.
Maurice Cherry:
Oh, really?
Victor Ware:
Yes, yes. Yeah. I went to work on the website, and I didn't get that job. The job I did get the second time I interviewed was working in advertising, their custom ad, what they call Rev Ex. And then after a year doing that, they moved me to the brand team, which I worked on for five years.
Maurice Cherry:
I went through six rounds of interviews for I think it was the product team coordinator position. And didn't get it, but after I ended up consulting for a year. I think you probably were there when Ashley was there, right?
Victor Ware:
Yes.
Maurice Cherry:
Because she was the product team coordinator.
Victor Ware:
Yeah. I was there.
Maurice Cherry:
Yeah. Yeah. Ashley's great, by the way. This is no slight to her.
Victor Ware:
She is, she is, she is amazing.
Maurice Cherry:
But I went through six rounds. And I was so pissed, I was so mad I did not get that interview because after they were doing the consulting, a lot of the consulting I did was around DEI stuff. They were like, "Yeah, well, how do we get more Black people to work here?" And I was like, "Gee, I don't know. How do we get more Black people to work here? I wouldn't know anything about that." But-
Victor Ware:
It's interesting that you mentioned that. Actually, one of the last projects I worked on before leaving Vox Media was around their DE and I initiatives. And what we did is revamped it, rebranded it, amplifying voices to make sure that, one, we're focusing that message of how we are incorporating more diversity into the work, and then two, making sure that's loud and clear too, both internally and externally. And that was a very meaningful project to me. I work with who's the head of DE and I. I think he's still there, Chris. Very, very inspirational person. And yeah, I think they really took it serious.
But yeah, it is very important to make sure you don't just have one type of person in design field and in the tech field in general, and have that opening up for doors for people like me who probably traditionally, we didn't get those opportunities/ or I didn't even know design was an option really growing up until I started looking. And that was just by happenstance that I ended up in graphic design because, like I said, I was going to go a whole different route. But yeah, I'm hoping that projects like that continue to open the doors for people who don't get those opportunities normally.
Maurice Cherry:
Yeah. I think the person you're talking about is Chris Claremont, right?
Victor Ware:
Yes. Chris Claremont, yes.
Maurice Cherry:
Yeah. And for folks listening, not the X-Men Chris Claremont, though it is spelled the same. But yeah, no, I don't think I knew Chris. Chris might have been a little bit after the time that I worked with them, but I do remember, and this was something… Again, I can talk about this now because the NDA is up, but at the time I remember going in talking with the product team, and they had nothing in terms of diversity and inclusion stuff. They didn't even no have a survey, didn't know how many people of color worked in the product team. I was like, "Okay, let's start there. Let's do that first."
Victor Ware:
We had our own Slack channel just for the Black people that worked there. And we kept count; we knew exactly. But it was a problem, it was a problem, I have to say that. And I think it took them time to recognize that. Vox Media is one of those companies that, especially because they have Vox, it was one of those progressive companies, you knew, okay, they have these values. And I think what happens with sometimes is that they don't see their blind spots. You know what I mean?
Maurice Cherry:
Yeah.
Victor Ware:
It's hard because you're like, "Okay, we're doing all this great work, we're progressive." But it's like, no, we still have work to do. Just because we're pushing these progressive ideas and we're moving forward doesn't mean we don't also have work to do. I think that's what we all have to remember no matter where we're working, no matter what we're doing is that we all have work to do. We still are not where we need to be.
Maurice Cherry:
Yeah, absolutely. A lot of companies back then during that period, that was a very common thing. Because I think the Clarion call was really starting to go out in the tech community around that time about diversity and inclusion, but in a way that made everyone accountable. You started to see statistics about the percentage of people of color on workforces and things like this, and companies were really trying to find ways to implement different programs or things of that nature to really increase that. Yeah, that was really emblematic of that time. And speaking of which, and not to go too much more, I know we've talked a lot about Vox and I don't want to skip this part, right before you left AOL and before you went over to Vox, you started your own studio called Studio Never Sleeps. What made you decide to strike out on your own like that?
Victor Ware:
I actually always wanted to be an entrepreneur. And this was a dream that I had from when I was a kid, so it was partially that. It was also partially because I needed some money. Like I said, I grew up poor. I didn't have a lot of money growing up. Even after design school, I had bills to pay. I was in debt. I wanted to be more self-sufficient. One thing about being laid off of a job, you realize, oh, nothing's permanent, nothing's permanent. Nothing's really guaranteed unless you build something for yourself. Partially, that was a reaction to that.
And then also, like I said, I really wanted to have my own vision and do things my way. It was a good run where I was doing freelance. I was doing really small projects. After a while, I started building regular clients, I started working on larger projects, on web design. A lot of the projects I was doing back then was web design. And it became a thing. After AOL, I had to find more employment. I ended up working at USA Today as a freelancer under the Studio Never Sleeps moniker, and as a contractor. That was also a very great experience of running a business and having other projects, but it was really great to have one client also that I knew I could count on that continual check. It was something that I'm grateful for that I took a chance and learned a lot about how to manage books and how to write proposals, how to put together presentation decks. It was hard. It's not easy being a freelancer, so I applaud anyone that actually runs a creative agency or runs their own business. But yeah, it's still a goal of mine to be able to one day have a fully fledged business and be able to hire people, be able to create opportunities for other people.
Maurice Cherry:
How was it balancing full-time work and doing these freelance works at your studio?
Victor Ware:
it was a lot of working at night. I had a full-time job working at a day, and then meeting with clients at night. I had a business center at my apartment complex, and I would have clients come by, "I need this logo for this thing." And it was crazy, looking back at it. I think I was just hungry. I was a lot younger, and I was like, "Okay, I can do this. I can stay up. I can do 12-hour days, I can do 15-hour days." But it did take a toll. It's not easy keeping track of all that stuff and constantly trying to find clients and working around deadlines. But I made it work, just a lot of sleepless nights. That's the joke in the name of the-
Maurice Cherry:
Of the name, Studio Never Sleeps?
Victor Ware:
Yeah, yeah, because I was not sleeping.
Maurice Cherry:
Wow. I remember those early days when I had my studio trying to… I would tell people, "The great thing about being an entrepreneur is that you always work half days, any 12 hours you want." And it's true. You sometimes just get so into it. And you're doing everything yourself until you manage to get a network or build out a team. It's a lot to try to pull together.
Victor Ware:
Yeah, it is.
Maurice Cherry:
And now you're at Wide Eye. Now you're doing this great work as an art director. What advice would you give to someone that's listening to this, they're hearing your story and they want to follow in your example and become an art director? What would you tell them?
Victor Ware:
Yeah. I would say there's no one path to getting to this field, to this job, or even my role specifically. I think a lot of people are trying to… When they see someone in a place they want to be, they want replicate it exactly. And I would say that there's so many routes to this. I think the main thing is dedication to learning and to growing. And when I say learning, I don't mean you have to go to design school, I don't mean you have to go on online and look up tutorials. There's so many different ways, whether it's a bootcamp, whether you're just drawing and teaching yourself or you're just playing around on free design programs like I did. Some of the best designers I know didn't go to design school. Some of the best designers I know went to graduate school, or some of the designers I know we're doing something totally different before they decided design was their passion. There's no one road.
And I think that can be freeing a little bit because to know that you can carve your own path is, for me at least, I think a great thing to know, that you don't have to do this one way. You don't have to go to design school and then go intern at this agency, and then get this child at AOL. No, you don't have to do all that, you can start today and decide you want to be a designer. Or if you want to shift careers, you can do that and start. I think the most important thing is starting and being humble and saying, "Okay, I have to learn," and being happy to learn.
Maurice Cherry:
Who are some of your influences for your creative work? Who inspires you?
Victor Ware:
I would say a guy I work with, Alex Medina, he is a super talented creative director. We work together at Vox Media. I love his work. A lot of people that I went to design school with or art school with are working artists now, and their work is amazing. I really love just seeing what's coming up. There's a young designer, Josiah, who's been doing a lot of stuff for music industry, album art. I love seeing that type of stuff. I gather an inspiration from all the up and coming designers, people who are just hungry and willing to try something different and new. And so that gives me a lot of energy and makes me want to just do something different.
Maurice Cherry:
At this stage of where you're at in your career, when you look back over the past 10 years from Corcoran to AOL to Vox to now, do you feel creatively satisfied?
Victor Ware:
That's a hard question. I think yes and no. Yes, I feel satisfied that I'm able to create and I'm able to express myself and solve these creative problems, but I think part of being an artist or a designer is a little bit of that never feeling completely satisfied. You're always like, "There's more that I could do. There's another level I can reach."
I think about painters who've painted the same subject over and over again but never really feel they've captured the essence of it. That's how I feel like. I'm satisfied in the moment of creating, but after it's done, I'm like, "Okay, what's the next thing?"
Maurice Cherry:
Where do you see yourself in the next five years? What do you want the next chapter of your story to look like?
Victor Ware:
At this stage, I really want to continue growing as a design leader and helping the next generation of designers grow and find their own creative voices and become the best that they can be. And I really want to keep putting out great work. I want to make a positive difference in the world. That's something I truly believe in. It's one of the reasons I'm at Wide Eye is because they, all of them, everyone that works there truly believes in design for good. And I think that's where I want to be. I want to keep doing design that will be a positive net good on the world.
Maurice Cherry:
Well, just to wrap things up here, where can our audience find out more information about you, about your work and everything? Where can they find that online?
Victor Ware:
victorware, so that's just my name, first and last name,.co. Don't go to.com. That's that's a software company that I'm still trying to get the domain for. But yeah, that will have all my portfolio and links to my socials. That's where you find me.
Maurice Cherry:
All right, sounds good. Victor Ware, I want to thank you so, so much for coming on the show. Thank you.
Victor Ware:
Thank you, Maurice. I appreciate it.
Maurice Cherry:
Yeah. Thank you really for just sharing your journey and design. It's always good to see people's progression and how they've gotten to where they are. That's in part why the show is called Revision Path is to show the different sorts of ways that people can get to where they are, and so that's why we have people from all over the industry. And I think it's really important for folks to see how your hard work has paid off over the years, even starting your own studio and doing this while juggling the 9:00 to 5:00. I can see at each level of your story how you've progressed to get to where you are now, so I think it'll be really exciting to see where you are in the next five years, see if you get to that point.
Victor Ware:
I appreciate it. Yeah, it would be great to check in five years from now just and see where I'm at. But yeah, I appreciate talking with me today. This was a really great conversation.
Brevity & Wit is a strategy and design firm committed to designing a more inclusive and equitable world. They are always looking to expand their roster of freelance design consultants in the U.S., particularly brand strategists, copywriters, graphic designers and Web developers.
If you know how to deliver excellent creative work reliably, and enjoy the autonomy of a virtual-based, freelance life (with no non-competes), check them out at brevityandwit.com.