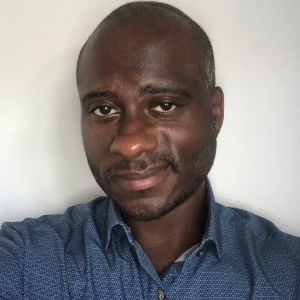 Joseph Carter-Brown is a man of many titles. He's a UX strategist. He's a human-centered designer. And by day, he's the global UX manager at Stanley Black & Decker, a Fortune 500 company that's over 175 years old! Joseph's versatility as a design leader extends far beyond titles, as you'll definitely discover in this week's interview.
We start off with a look at his work and his team, and he shares an anecdote from last year that put him on his current path to success. Joseph also talked to me about how he worked his way into a position at Apple thanks to Steve Jobs, his shift to UX after studying at Full Sail University, and speaks on his time with AIGA Baltimore and about how he wants to bridge the digital divide in Baltimore. Joseph is a prime example of someone who is using his skills to help build a more equitable future!
Transcript
Full Transcript
Maurice Cherry:
All right. So tell us who you are and what you do.
Joseph Carter-Brown:
I'm Joseph Carter-Brown. I am a user experience, service design and design strategy specialist. I've been in design for over 20 years. Started as a kid. I am currently the global UX manager for Stanley Black & Decker, and I'm leading a team of user experience designers, strategists, and researchers helping to bring user experience in the user-centered design focus toward our digital brand and overall design culture.
Maurice Cherry:
Wow. We definitely will talk more about your work at Stanley Black & Decker just a little bit later. But right now, how has 2021 been treating you so far?
Joseph Carter-Brown:
2021 has actually treated me really well. I just bought a house about a few, well, two weeks ago now. So that was coming from a kid who had to be rather scrappy throughout childhood and growing up and get into an opportunity to say I can make that happen for myself was such an honor for me really. So far it's been treating me really well.
Maurice Cherry:
Nice. Over this past year or so, have you picked up on any like new habits or behaviors about yourself?
Joseph Carter-Brown:
I had this latent introversion that I've regained. It's really funny because a lot of my work as we've talked about previously about with AIG Baltimore, and working in this often front facing space where I had to be in front of people, I got used to being an extrovert, and over the pandemic, it reminded me that I actually kind of just like small understated experiences, hiking, getting away from people, not being around a whole lot of people. It's been a way of rekindling my love for maybe just myself in those small interactions.
Maurice Cherry:
Yeah. I feel like everyone has gotten closer to their true self in some aspects because of this time, because we just had to spend so much time quarantined or isolated from other people.
Joseph Carter-Brown:
Yeah. I think it's one of those things where I know when the pandemic starting I had, or especially when it really hit, my daughter's birthday, my daughter's 10th birthday was March 13th, 2020 and I had-
Maurice Cherry:
Oh wow.
Joseph Carter-Brown:
Yeah. I had this whole amazing surprise trip for her. We were going to go somewhere we had never been. I designed a website for it. I did all of these things and then I had to cancel that over just the day before we were supposed to leave and it was supposed to happen. I had this new job opportunity lined up that got washed away. My girlfriend is a nurse and so I was nervous about her going into work. My ex-wife got sick with COVID actually. So I'm concerned about, is she going to be sick? I kind of had to take a step back and just sit and do a lot of reading and look at myself and say, "No matter what happens, who are you?" I had to ask myself that question and really go inside for a while and understand my values and myself as a person. So I think that was an important moment. Fortunately, everybody's okay. Everybody's so safe and healthy in all of that. But it was definitely a moment of reflection for me.
Maurice Cherry:
Wow. I bet. That's a lot. Wow.
Joseph Carter-Brown:
Yeah, just more gray hairs on my head is it seems to [inaudible 00:08:55].
Maurice Cherry:
So let's talk about your work at Stanley Black & Decker, which, I mean, in case people don't know, that is a huge, huge business. Of course, you can probably infer from the name of the company. There's two brands, Stanley Black & Decker. There's like a dozen or so brands of consumer goods and manufacturing goods and stuff. The business has been around for over 150 years. You serve as their global UX manager. Tell me a bit about what you do.
Joseph Carter-Brown:
Yeah, so it's probably as daunting as it sounds. I am there to really help bring a structure to how they approach digital brand engagements. I have a team of about six or seven designers, strategists and researchers, and we're currently working on really working to reshape the way user experience is done throughout the global brand. One of the things I find interesting is with this old, long in the tooth organization, a lot of their understanding of the digital space is also growing. So there's a lot of teaching that we have to do, a lot of mindset shift that we have to do. So it's a lot of work in helping teams internally understand how to collaborate because so much of it for so long has been about working to… People build their silos and people working in these very tight knit groups.
Joseph Carter-Brown:
I'm kind of the kick in the door type of person like, "No, we bring everything together. We show our work. We show our dirt. We show our ugly and we just go and we work together and we build this together." Sometimes that's a little bit uncomfortable for people and especially for teams that are used to having this very tight-knit, close-fisted environment. So it's a lot about really organizational transformation, as much as it's about digital transformation within the organization. It feels like we're kind of tackling both right now.
Maurice Cherry:
I'm glad that you mentioned that about kind of the work that you're doing, focus on the global brand, because I was even thinking, as I was doing research for this interview, like where does UX come into a company like Stanley Black & Decker? I would imagine maybe for the actual websites or something, I'm not sure. I mean, when you say the global brand, can you talk about just what some of those touch points are?
Joseph Carter-Brown:
Yeah. So one of the really tricky things that we're dealing with is we're a global brand. So we have to think about not just how say Black & Decker site is presented to someone in the US. We have to think about how it presents in Latin America, Germany, Asia, Australia, all of these places. So it really about understanding, dealing with cultural difference, cultural expectation, cultural norms. It has a lot to do with understanding just communication and setting proper expectations. It's also about not just control, but flexibility and letting go, like where do you compromise and where do you let go of the reins and understand that you can't do everything. So some of it's about just creating guides and helping people move in the direction that you like them to be.
Joseph Carter-Brown:
But yeah, so a lot of our work is particularly around the website and the digital experience to start. But when I look at user experience, I like to call user experience the customer service of branding. It's the thing that you have to do where you have to think about how every step of the way is managed, and especially now, I mean, the key touch points that we have are digital, right? All of us have probably been in our houses, at home and doing everything virtually. So the experience that you create in the digital space is so much more important now, but it's been going that way for so long. So I think that it has a big role to play on the external end, and then on the internal end, I think that there's the aspect of user experience or maybe an offshoot of it, which is called service design, which is an area where I tend to specialize, which is really about coordinating teams and internal components to make sure that what you're creating is actually feasible for those externally.
Joseph Carter-Brown:
So one of my favorite examples or illustrations of that is I used to always work with people, especially when I was in an agency, and everybody would come and say, there was a time where everybody would come and say, "We want a blog." These companies are like, "We need to engage with people. We're going to have a blog and then everybody's going to come to our blog." But then you start to dig in into it and you say, "Well, how are you going to support this blog?" It's like, "Well, we'll do a couple of posts a week." "Well, who's writing those posts?" "I'll do it." "Okay. Do you have the time to do that?" "Not really. I'll make my assistant do it." "Okay. Does your assistant know how to write?" "No, not really."
Joseph Carter-Brown:
Service design is really about making sure that ensuring really, I would say an equitable user experience by making sure that you're serving the internal components in a way that's feasible, because it's like if you're going to start a process that you can actually support, or you're not willing to put the resources up to support, then what's going to happen is you're going to put something out there that won't support the people that you intend it for and you're just going to fall short. So either divert your plan or put your money where your mouth is. I think that's another of, important part that user experience plays with the service design discipline and something that I think we play as a role within Stanley Black & Decker is understanding feasibility and not just let's create something and throw it out there and hope that users want to interact with it.
Maurice Cherry:
Yeah. I would say also just because of the types of deliverables, goods, et cetera that you make, because it works in so many different types of fields, in different parts of the country, different parts of the world, et cetera, there's almost a expectation of that reliability anyway.
Joseph Carter-Brown:
Oh, for sure. I think that really important part of it is that experience extends from the product that you make that's tangible to just, again, those intangible interactions that you have. That's why, like I said, I think it's the customer service of branding. If I need to reach out to customer service, if I need to register a product, if I need to do any of these things, if you hinder my process any way throughout it, I'm going to get annoyed. I'm someone who's a stickler for poor customer service. I mean, I've grown up in a service environment. My family was service-oriented. I worked for Apple and that was all about customer service. So I've just grown up about service. So when I have bad customer service, when I see bad, just things that aren't thoughtful, I tend to get a little bit frustrated. So I try to put that into the work that I do as well.
Maurice Cherry:
What does an average day look like for you? I mean, you mentioned you have this team of researchers and strategists, but how many people are reporting to you? Do you have a lot of meetings? How does an average day work?
Joseph Carter-Brown:
Yeah. We tend to have a whole lot of meetings and that can be a little bit daunting at times. You got to kind of block out your calendar to make sure that you make some time for yourself. On an average day, so I have six reports, four direct reports, and then two other members on my team who also kind of filter up to me. So in total, my entire team, including myself, is seven people with two of them being in the strategist research realm and the rest really being more on design, development, or even engineering side of things. On a given day, it might be batting a number of meetings and working on strategies for some particular projects that are working on being launched. Sometimes it's just kind of creating communications because so much of what we do, and I have to often remind my team that there's a part of what we do, which is selling. It's not just about creating the deliverable and it's not just about getting it done, but it's about selling to other executives within the company why the work we're doing is valuable.
Joseph Carter-Brown:
So one of the main things here is that it's been… My team, in fact, I started in September of 2020, and my team really started maybe a month or two before me and then I came in to lead the team. So it's still relatively new, but a lot of my day to day is really just working on testing plans, research plans, deliverable plans for visual designs and website launch projects that we're working on, kind of looking at what's on the horizon and trying to see what a little bit past the horizon to set a plan, making sure… It's kind of like being a coach in a lot of ways, making sure all of the pieces are in the right place so that right in front of your face it can be handled, but also having the other pieces in place looking down the line to see what might be coming and then making a plan for that. So sometimes I like to call it building the plane while you're flying it, but that's a lot of what my days are like.
Maurice Cherry:
Wow. I mean, I can imagine that's a lot to sort of juggle even with not that many reports. I mean, it sort of trickles down because of how large your organization is.
Joseph Carter-Brown:
Yeah. I mean, and there's so many different stakeholders that you have to take into account. So a lot of times, I'll try to make sure I'm having temperature checks, even today we had our team meeting and I had just a temperatures are like, "How's everybody feeling? Where are you frustrated? Where do you need help? Where can I be providing…" Sometimes it's kind of like the player-coach idea even. Sometimes it's like, all right, I need to stop looking so high level, jump down in the weeds with the rest of the team and just knock some things out. Sometimes it's like, okay, let me take a step back, see what's on the horizon, help set up a plan, put pieces together. Sometimes it's working with other leaders throughout the organization, just kind of understand where their concerns are, where their focus is, and then help set a plan for, okay, this is how we're going to kind of help support you. There's definitely a lot to juggle.
Maurice Cherry:
Now you've said you've only been there since September. So you started fairly recently. I bring that up because there was an incident last year that happened that sort of brought you into this new role. Can you talk about what happened?
Joseph Carter-Brown:
Yeah, so it was a really interesting thing that happened. I was working for a publishing company, and when the pandemic hit, like I mentioned, there was another job opportunity that kind of got nuked because of the pandemic. At the time, I'd grown a little bit leery of some of the practices, just the way the organization was treating people. As I kind of set and watched again, really had to do that introspection of who am, I would do I believe in, I started noticing that… We were publishing a site, it was a financial publishing firm, and we had a new site that if you imagine who your common financial investor type might be who has a lot of money and is trying to figure out ways to make more money, you can probably imagine they're a little more conservative, a little more right leaning. I'm someone who believes that, hey, people can have their voice as long as you're not challenging anyone or my humanity, then you get to have your views.
Joseph Carter-Brown:
We had a site that I'd kind of build a strategy around that was geared a little bit more to write conservative views. I noticed that over the time it was getting a little bit more… The editors were getting a little bit more sensationalist, which was something that I told them ethically I didn't agree with early on. As I kind of watched the pandemic unfold and I started watching the conversations around it, and there was this long thread in April into may about the adverse and disproportionate effects of the pandemic on black people, brown people and underrepresented groups in general, I started noticing that this news site never mentioned any of that. So I went, "Well, this is kind of strange." There's been a lot of conversation around this. Why wouldn't you mention this?
Joseph Carter-Brown:
So I just kind of kept my eye on it and in some of our team meetings, I was planning to bring it up, but I didn't get the opportunity because I had to miss one and some different things happened. But in missing one of those and having to skip a couple, around the time just before our next ones, the Arbery killing had happened.
Maurice Cherry:
Okay, yeah.
Joseph Carter-Brown:
So I said, "Well, let me go check in and see how they're talking about it," and there was no mention of it. I go, "Well, this guy's name doesn't show up. Why wouldn't this be… This is news. Why aren't you talking about this?" Then around the same time, there was the first mention of the disproportionate effects of the pandemic was labeled as people are getting worse effected in blue states than red states. I go, "Well, that's a really disgusting way to talk about people, talk about humans and kind of not talk about the… I'm going to talk about the race disparity and the systematic racism that provides the reason for some of this, but you can talk about blue versus red as a way to dehumanize." So Ahmaud Arbery happened. Then there was the, what was it, Amy Cooper situation that happened with the woman calling-
Maurice Cherry:
Oh yeah, in Central Park, yeah.
Joseph Carter-Brown:
Cooper situation that happened with those [crosstalk 00:23:02].
Maurice Cherry:
Oh, yeah. In Central Park? Yeah.
Joseph Carter-Brown:
Right. So that happened. We had Brianna Taylor started to get brought up and no words about any of these and I'm going, "There's so many reasons to talk about this." Then, of course, there was George Floyd and at this point, steam is coming out of my ears and I'm going, "There's no way you missed this one, right? No way." They never talked about it until that Friday after when there were some riots and protests got a little more violent. The first mention of it was, was the headline that said "Black man's death while in police custody sparks riots arson and looting."
Joseph Carter-Brown:
That was when I just banged on the desk and said, "Come on, guys. This can't be the way you're doing it. You're leaving me no option here." So, in one of our next team meetings, the next week, I asked them and I just brought it up, straight up and explained it the way I just explained it to you and said, "Well, what's wrong here?" First, got a lot of mealy-mouth responses of like, "Oh, well we just didn't know how to explain it and so many of our readers are racist and we don't want our advertisers to think that."
Maurice Cherry:
Oh.
Joseph Carter-Brown:
Yeah. Yeah. So at that point, my heels were dug in and I'm a pretty stubborn person when I want to be, so I was just like, "We're having this conversation." Our organization was rather small. I was one of only two Black people and the other Black person in the organization, she spoke up and said, "Yeah, I've actually noticed this too and I'm uncomfortable with it." There was a lot of dismissing of the ideas, going, "Oh, you just don't get it. You don't understand. Oh, well, who cares? This isn't a big deal. You're just angry. You're just this, that and the other." Never was there a moment where somebody said, "Hey, how about you help us here? How can we fill these blind spots?" I'm going, "You're clearly just not valuing the voices." So, like I said, that was of that moment where I really had to look at myself and I said, "Well, I make these websites. I'm the catalyst that makes this whole thing go."
Joseph Carter-Brown:
I said, "One more minute of time to this organization is supporting this kind of White supremacist culture and racist, if you're not overtly racist, you're aiding and abetting racists within your readership and you're making a comfortable space for them. So I said, "I can't do that." So the next day I just said, "I'm out. I can't do it anymore. Effective immediately, I'm gone," and this was beginning of June. So, unfortunately, like I said, there were some things that happened from a just personal/moral standing that made me a little bit questionable about them. So, unfortunately, I was saving as much money as I could and I had enough in the nest to cushion myself for a little while, but yeah, it was definitely a crazy moment.
Maurice Cherry:
Well, props to you for not only standing up in that situation, but also being able to walk away from it, especially, during such a unpredictable time. You definitely upgraded, so that's a good thing.
Joseph Carter-Brown:
Thank you. Again, it was a scary moment, but the thing is it really also brought to mind for me was it made me really sad because this was an organization that even though I was part of one of the smaller divisions, it was a actually, rather big organization, about 1600 employees in the Baltimore area. They have multiple divisions and a lot of different things that are happening and it just made me sad for the people who didn't have that choice, who didn't have the cushion or the opportunity, the privilege, to say, "I can step back on my laurels," and they kind of had the grinning bear it.
Joseph Carter-Brown:
I thought about all of the Black and Brown, LGBTQ people and all of these different things, women who just have to deal with many of the sexist views that are getting put out there, because you got to survive and it's like, I can't blame you, but it just really made me kind of sad that people, we still have to deal with that type of thing. I hate to say, we still have to, because I feel like that's such a cliche thing to say, but yeah, it just made me really sad that that was a thing that I had to fight over and then leave a job over. It couldn't have been a situation where they say, "Huh, you know what? Let us at least reflect. Let us be honest about it. Let us be open about it." It was more of like, "Eh, too bad, so sad." I was even told, "We work for the mob, get over it."
Maurice Cherry:
Wow. Well, I guess, in a way, that is sort of honest. They're not covering it up with a black square on Instagram or anything. They're just letting you know right out, flat out. Wow. Let's turn the page from that. Now, I know you grew up here in Atlanta, so tell me, what it was like for you growing up here and being exposed to art and design and everything?
Joseph Carter-Brown:
So I moved from Baltimore when I was about nine or 10 and came to Atlanta. Atlanta was a culture shock for me. Baltimore has this reputation or this nickname of Smalltimore. You have a lot of small little communities and you can interact with a lot of different cultures and a lot of different environments and I really loved a lot of that with within Baltimore. Even though Baltimore has kind of a racist history with a number of things that happened and I think I had rather diverse group of friends I remember as a kid and classmates and different things like that. Coming into Atlanta, it was one of those things where you really saw the way things were separated. We moved just before the Olympics came, so it was '91, '92 and there was still the conversation of like the Techwood community in Atlanta getting, basically, a really heavy conversation around gentrification where they moved a whole group of people to make way for the Olympic village. They wanted to, basically, get rid of the undesirables and my family was in community activism.
Joseph Carter-Brown:
My dad was a musician, but also a very active in Black rights and just speaking up for people. If you are familiar with Hosea Williams, Hosea Williams was like my grandfather. I really look at him in that light. We always were doing Hosea's Feed the Hungry, Feed the Homeless. We were always doing different things around that and spent a lot of time around him and with him my dad worked with Curtis Mayfield, so I spent some time [crosstalk 00:29:46] with him. So it was an interesting thing to come in and be in this environment where I didn't talk like the other other Black kids. I didn't have the same type of accent. I didn't have all of those types of beings. So it was also interesting because I also had to deal a lot with identity in terms of how people perceived me. A lot of Black kids going, "Oh, why don't you talk so White?' I was just like, ""No, this is how I talk. This is just me. I'm not trying to be anything. I have zero interest in being anything other than myself, but this is just how I talk."
Joseph Carter-Brown:
Having to go to a school in Sandy Springs, in fact, and deal with overtly racist, attitudes and being called the N-word in class and the kid basically getting sent to the principal for a little bit and coming right back with no extra conversation about it. When my dad had asked the principal why there was no further conversation, he just says, "Ah, Black kids, you got to punish. White kids, you just give them a look and they're good." So there were so many little things and even just the idea of not getting that opportunity to be recognized for my abilities, having a teacher who I felt like I clashed a lot with, I didn't respond to really. Yeah, I really didn't have any response to the point where I was missing work and doing all those things, to having a new teacher come in, a substitute, for a little while who really said, "Oh, actually you're pretty good at math. Why are you doing this math class? Why are you doing the remedial math when you should actually be doing advanced math?"
Joseph Carter-Brown:
Then going, "Oh, he actually does know something," and just those feelings of being ostracized in so many spaces which really led me to being homeschooled. While that was a challenge, it was difficult adjusting to that. I was, what, 10, 11, going, "Oh, I don't have to go to school today? I guess I can just hang out and watch cartoons now, right?" To having to learn, "Oh, wait, I got to go and get it on my own. I got to figure this out," and that was actually how I got into design. I was a tinkerer. I like to call myself a hacker, in that sense, in the sense of being a tinkerer. I like to take apart electronics and try and put them back together to see if I can get them working again. I like to just mess with things and see what I could figure out about it, see what the underpinnings of things were.
Joseph Carter-Brown:
I get an old computer from a thrift store and take it apart and see if I can get it working again. But I was also really interested in journalism. Probably when I was about 14 or 15, I was super into sports in general, but I was really heavily into it then and especially basketball. I wrote these five or six, maybe more, articles of just original content for myself and I designed it in Microsoft Publisher at the time, just on my family's a old computer and was really proud of it, printed it out as this newsletter. My dad wanted to share it with everybody and I wanted to print out a new copy of it after he had given all of them away. When I went to open it, the file corrupted and I lost all of my work.
Maurice Cherry:
Oh.
Joseph Carter-Brown:
Yeah, and again, being very service-oriented, the first thing I said to myself was, "Never, again. I'm going to figure out how to not have this happen ever again." So it really just sent me down this rabbit hole of everything I could learn about computers at that point. I started reading every little thing I could about the inner workings of computers and then it just kind of bubbled up. At that point it was the early stages of the web, really, and I was getting online and I think there was an opportunity. GeoCities was a thing and it was like, "Well, you can create your own website." So I said, "All right, I'll do that," and started messing around with it, but the little Wizywig system and it wasn't really anything to me and it was very limited. So I said, "Well, what's this Advance tab?" And it just gave me a blank screen.
Joseph Carter-Brown:
I went, "Well, this is cool. This is kind of what I'm looking at. This It's an opportunity." So I started learning HTML and code and just absorbing everything I could, picking up every book. My dad always taught me, "If you can read it, you can learn it." So I was just like, "Well, let me go and learn everything I can about web design now and coding, HTML and CSS and Java and JavaScript, XML, and all of these different things and what does this do?" I ended up building some websites and I was like, "Well, this should probably look good. This is not enough, just HTML and at the time, CSS was barely a speck. So I was like, "Well, let me learn everything. Let me figure out how to make it look good." My mom was really a catalyst for me. She worked at Kinko's and this is Kinko's still had a computer services department, so I would get in really good with the computer services guys. A lot of them were nerds. They loved computers, so they loved that I liked tinkering with stuff.
Joseph Carter-Brown:
So they would show me little tricks and ways of working in the command line and then the more design-oriented guys were like, "Let me show you this program. We call it Photoshop." I started learning how to make things in Photoshop. They had CDs on Illustrator and Photoshop training. So I would just sit and absorb everything I could from that and really just taught myself Photoshop and Illustrator. It went from there. I learned everything I could about everything computers and I thought learning Photoshop, maybe a designer, I'd learn it the hard way. That was not the case.
Joseph Carter-Brown:
When I realized I didn't know what DPI or PPI was and I was trying to print something and it kept coming out really small and I'm like, "But on my screen, it's so big. It was like, "Well, that's because the resolution is off." But that really pushed me down this line. I was also a huge lover of Apple and that was really where I found my love of branding. It was seeing something that connected with me where it wasn't just this rote memory. It was about a connection and it was about something that made me feel like I had value. I had somebody talking to me and when they were talking to the weird ones and I really got into learning everything I could about Apple, again, immersing myself in that. We talked a little bit about the Art Institute of Atlanta and there was a center right across from that in Northside where there's this office building and it had an Apple logo on it.
Joseph Carter-Brown:
It had this Apple Market Center and they did free seminars and so I just started going to those. I'm 15, 16 years old. I'd go to the Art Institute with my sister. She's seven years older than me and so I'd go to the school with her and I walk over to the Apple Market Center and hang out with these business owners and learn as much as I could about new software and new products and I started learning all of that. Then I'd go over to the school and I'd get in really good with the tech guys and help them rebuild the networks and they'd let me use the computers. I'd sit in classes and nobody knew I wasn't a student, so that was my way of stealing my education for a little bit. So it was this really unorthodox path that I took and I can keep going on and on, but I've told you more than you need to know.
Maurice Cherry:
But back in the day, that's how you had to learn it. There weren't really university programs or things like that. You kind of picked up a little bit from a book or you reverse engineered something by viewing source or you picked things up here and there and that cobbled together into how you learned how to use the web and build the web back then. I remember those times very vividly.
Joseph Carter-Brown:
It definitely was a lot about, again, that hacker mentality, like taking it apart and deconstructing it and trying to rebuild it, seeing if you took this one piece and put it over here, what would happen and what's the response you'd get? I think that was what I really loved about a lot of the design and what I still love about design as part of that, some of the user experience stuff is, I like to call it 'the science of art,' in a lot of ways. It's like that you take a hypothesis and you iterate off of it, you test it, see what happens and you adjust your test and see what reaction you get from that and I just love those types of things.
Maurice Cherry:
Mm, nice. Now you attended Full Sail University, but before that, you mentioned this Apple training center, but you actually got your first job at Apple. Is that right?
Joseph Carter-Brown:
Yeah. Yeah. My first job was at Apple. I was 18. I opened the Apple store at Lenox Square Mall, in fact. I probably borderline, stalker energy in that time, but I was so infatuated with Steve Jobs. He was someone who, when you saw the way he talked with so much passion and I just saw the vision that he brought to things and, again, that experience. It was something that just resonated with me and then I just read so much about his story and his struggles. He was someone that I saw as maybe a person that I could emulate, in some ways, or even just someone that I could have. I felt like if he could do it, I could do it. Obviously, it wasn't like he was like super poor, but he also went through a lot of hardship in life.
Joseph Carter-Brown:
He had to go through a lot to get to where he was. He got kicked out of Apple early on and had to go through this whole journey and he had this triumph that came back to Apple, because I was always just inspired by him as a person in his story. I read so much on, again, the growth and birth of Silicon Valley, which also included him in those stories. I remember where I mentioned the bordering stalker energy was like, "I want to reach out to him. I want to make contact with him. I got to send him an email." So I searched everywhere to see if I could find his email. What was it? Think I was going to the Apple Market Center. I met a few Apple employees and someone had given me their card and I realized the naming convention for their email addresses. So I was like, "Well, if this is how your email is patterned, maybe his email is patterned the same way.
Joseph Carter-Brown:
So I sent an email to Sjobs@apple. I think the first time just emailed and said, "Hey, is this a person?' I got no response and then I sent another email and I said, "Hey, look, if this is actually Steve Jobs, I just want to thank you because I'm a homeschool kid and the work and creative in education has really inspired me. It's helped me find what I want to do in life. I didn't know where I was going and now I feel like I have had this path. So I'm really appreciative of what you've done with the company and the focus you brought, because it's really helped give me a direction." So, and I was, like I said, 15 or 16 at the time and he responded. He said, "Thanks," and that was all he said.
Maurice Cherry:
Wow.
Joseph Carter-Brown:
Yeah, for me, it was like a ping. It was like [crosstalk 00:41:24] So I said, "Well, there's someone there." So then I just went off and then this was when they were working on the Mac OS X.
Maurice Cherry:
Oh my gosh.
Joseph Carter-Brown:
So I was following all of the development of Mac OS X and I emailed him and I'm like, "Hey Steve, this would be a great feature to include in Mac OS X.
Maurice Cherry:
This was a wild story. I'm sorry, I just have to interject. Keep going, Keep going, though, keep going.
Joseph Carter-Brown:
So I would send him little emails and I'd be like, "Hey, what about this feature? What if you added spring loaded folders to this thing?" I just started giving them all these ideas. He would never respond, but every now and then I would see one of those ideas pop up in a build and I'd like to take credit for it, but it was when they had announced that they were opening Apple stores and I was super excited for it. I was about 17 and I said, "Well, there's surely going to be a store announced for Atlanta. Why wouldn't there be?" When they announced the first 10, 11 stores, they had all of these stores, LA, Washington, DC, so on and so forth, but none on the roadmap for Atlanta. So I sent him this really angry email and I said, "Hey, I'm really disappointed that Apple does not have a plan for a store in Atlanta. If you're saying that your goal for Apple is to double your market share, because at the time Apple was what, two-and-a-half percent market share and you want to double it from two-and-a-half to 5%?
Joseph Carter-Brown:
The fact that you don't have Atlanta on your list of stores means that you're not that serious about this idea because Atlanta has a huge creative community. It's got one of the busiest airports in the country, in the world, if anything, a huge tourist community, a huge creative community, all of the markets and verticals that are within Apple's range of market. So for you not to have a store on the pipeline here means that you must not be that serious and especially as someone who really loves these computers, I just want to have some access to them. So I hope that you all change your course and you decide to open a store in Atlanta. So a few hours go by and I get an email from a recruiter and she says, Dear Joseph, Mr. Jobs forwarded your email over to me. Please send your resume and cover letter at your earliest convenience. Again, I'm a 17-year-old kid and I'm like, "A who? A resume and a what?
Joseph Carter-Brown:
I went and had to develop that really quickly and sent an email. At this time they actually didn't even have a store on the pipeline. Again, that stalker energy, one of the ways you would know where Apple's roadmap was, is you would look at their jobs page and they would put out, "We're looking for employees in this place," and people would go, "Oh, that must be a store." So there was no openings in Atlanta for anything like that. Then, probably about six months later there was a thing where they had openings for a store or they had employee calls in Atlanta I was reaching out to the recruiter and she reached out and she was like, "Hey, it's going to be slow, but we got your information." I think she was just kind of being like, "Cool out, kid," but yeah.
Joseph Carter-Brown:
So next thing I know I was getting a call and interviewing with the recruiter at 17 and just about to turn 18. The next thing I know in April of 2002, I was going into the training as the one of only two full-time Mac specialists to open the Apple store at Lenox Square Mall in come I think May, or I think it was about May was when we opened the store and it was all thanks to sending an email to Steve jobs. I was actually kind of sad when he died, just for obvious reasons, but a week prior, I had thought about him. I looked at where I had gone from that point and I said, "I should email him and say, 'Hey, you probably didn't think anything of sending this email over. You probably thought you were just getting me out of your hair, but you really kind of changed a lot for me.'" So, but yeah, that's the Apple story.
Joseph Carter-Brown:
And that was from your first job? Wow.
Maurice Cherry:
Actually, outside of working as a dishwasher in a [crosstalk 00:45:42] restaurant as under the table [crosstalk 00:45:46] my dad, I was 14, but yes, my first legitimate job.
Joseph Carter-Brown:
That is quite a story. Wow. The fact that he even responded back and was forwarding your emails and everything, it just goes to show you, you have to be persistent. Nowadays, I guess that would be a bit stalkery, but-
Maurice Cherry:
… days, I guess that kind of would be a bit stalkery, but back then I don't know how many people were really using email in that way, like they are now. But wow. That's something.
Joseph Carter-Brown:
Yeah. Again, it goes back to the idea of what I like to call a stealing shots. And sometimes you just got to find that sliver of opportunity and shoot and you might make it, you might miss it, but you got to shoot.
Maurice Cherry:
Yeah. So while you were at Apple, is that when you started going to full sale or was it after?
Joseph Carter-Brown:
No, it was actually, well after that.
Maurice Cherry:
Okay.
Joseph Carter-Brown:
I branded myself as an anti-traditionalist for a long time. I think it was the homeschool [inaudible 00:46:43] and at the time of being homeschooled… This was before homeschooling got, I guess you could say popular. At the time people didn't think… I would tell them I was homeschooled and they just were like, "Oh, so you're just dumb," or whatever. And so there was a lot of stigma around it and I was always like, okay, I'm going to buck the trend. I tend to try and buck trends. And so I started working at Apple and I was like, well, I've learned all of this stuff. I used to read business books, I used to do this, that and the other. I was like, "Well, I could figure it out. I'll do it on my own."
Joseph Carter-Brown:
So I just kind of kept trying to do it, I guess you could say the hard way, but it was also cool. You know what I mean? I had an opportunity just from the knowledge and the, I guess the value that I'd shown even at Apple and things like that. I taught at The Creative Circus in Atlanta, taught some design classes and so forth. I didn't even have a degree really. So I just kind of did my own thing for a really long time. And it wasn't until 2012 that I attended full sail. And it was really era in which after the great recession, I worked at a newspaper prior. And at the time I started up a small clothing company with some friends, and we ran that for about seven years, from 2007 to 2014.
Joseph Carter-Brown:
But in around 2008, 2009, I had gotten laid off from a job at a newspaper in the ad department because it was a newspaper. So I lost that job. And it was also again around the economic downturn. And so I was this guy who felt confident in my abilities. I felt like, hey, I can figure anything out. You can put anything in front of me and I will tackle it and I will figure it out. But I was now this guy without a degree in environment where there were people who had 10 years experience and a degree, and they had all of this stuff behind them and they were also in the market.
Joseph Carter-Brown:
And so I just kind of found it where I was really struggling to get a lot of opportunities or get a lot of second looks. And I'd also had a little bit of a chip on my shoulder or a complex even about again. Then you hear a lot of the way people, again, talk bad about being homeschooled. I didn't have formal training. I didn't have all this. So part of me was like, well, can I do it? Can I figure it out? If I'm tested, how will I respond? And do I have the foundation?
Maurice Cherry:
You kind of felt like you had something to prove in a way to yourself.
Joseph Carter-Brown:
Yeah, absolutely. Absolutely. I needed to prove it to myself more than anything that I could just follow through with something and finish it. And so, yeah, I entered into full sales, online graphic design program and had done that from 2012 and then graduated in 2015.
Maurice Cherry:
How was the program? I know that as a, I think as a for-profit school full sale kind of tends to get left out of conversations when people talk about design slash art schools to go to, to really sort of get into the industry. But I mean full sale places a lot of people in the creative fields.
Joseph Carter-Brown:
Yeah. Full sale was interesting for me. And I think that you do see some of that for-profit mentality come in where there is a bit of a what some people might call a degree factory mindset that is there in the sense that, hey, if you are willing to give them your money, they will take it. But if you are willing to hold them accountable for taking your money, you will also get a lot of value out of that. And for me, it was one of those things where again, I was doing the online program and I think that I succeeded because I'd already had this scrappy mentality. I was already used to figuring things out and going and finding my way. And so when I went to school, it was also, I was always kind of like against the idea of student loans and all of that, especially where I had seen people who had been saddled with all this debt and didn't know what they were doing in life, or didn't know, had felt like they wasted their time.
Joseph Carter-Brown:
So I was like, I'm not wasting my time. If I'm paying for this, I'm getting my money's worth. And so I kind of went in with this attitude that like, I'm paying you are going to give me the same treatment you give your students in person. And I think for people who have gone there in person, they got a great experience. I saw a lot of people who went there online and they didn't have that mentality, or they didn't know how to go out and just dig and be scrappy for what they want it. And they kind of just fell through. Some of them fell off. Some of them were ending their school in some ways graduating and I'm looking at it going, oh, that work is not that great.
Joseph Carter-Brown:
But like I said, that was the degree factory of it. But like I said, I went in and I had a goal. I knew what I wanted out of it and I said, "I'm going to kind of make you teach me and do what I need you to do because I'm paying you this money." And actually I had some great interactions with teachers. I learned a lot, I got a lot out of it, but I think it's really all about what you make it. And I think it was, but I think that's with any school, right. It's what you make it. And I think they were good for what I wanted to get out of it.
Maurice Cherry:
Yeah. It's interesting how… I think school in general can be like that, but particularly those for-profit schools so for graduate school, I went to a for-profit university and then later also taught at the for-profit university. I went to Keller Graduate School of Management and taught at the [inaudible 00:52:23]. And it's interesting I think one sort of the perception of course, that people have about for-profit universities and what that means about the value of the education, but then to be on the other side of it and being an instructor there, I definitely get what you mean about the online students and you needing to really have that scrappy mentality to get it done because the online instructors do not care. They are, most of them are literally following a script to go through the course.
Maurice Cherry:
They're teaching in a very abstract way in that most of these classes will have some type of a discussion forum. And so you may have to have a participation requirement where you speak to students three times a week, five times a week, et cetera. It's not really the same as giving a lecture because the lecture is often times have already been made for the course. You're just the instructor. You're not really teaching it. I guess I might be giving away some secrets here, but like, you're not really teaching it. You don't even get a chance to make the tests or change the tests. When I taught design at the [inaudible 00:53:29] I was teaching design to business students. It was like a BIS course. And this was maybe 2011, 2012, something like that, I think.
Maurice Cherry:
And I was surprised that they were still teaching students how to make webpages using tables. And I had to take it all the way up to the dean to say, you are setting students up for failure. If they take this course and they think they're going to make webpages out of tables and get a job out in the market. And the dean was sort of like, oh, they're business students. It doesn't matter. I'm like it does matter. It matters that they're paying for this and we're deliberately teaching them old information. I really had to lobby to make it happen. And then once they said, no, I just changed it myself and started teaching more CSS and things like that. And I don't know necessarily if the students appreciated it. I ended up getting fired. So it wasn't necessarily probably the best thing on my end, but like at least I wanted to make sure that students were getting what they paid for in terms of proper information.
Joseph Carter-Brown:
Yeah. And I think you rather get caught trying.
Maurice Cherry:
Exactly.
Joseph Carter-Brown:
Yeah. And so I think [inaudible 00:54:38] good on you on that. And again, I think that was how I approached it in terms of being a student, which was I had the teacher's email address. I had some kind of messenger option. I might've had, sometimes I had a phone number. So if I didn't have the information I needed, I would have… I was always about building community. So I even built out a online, a Facebook community for some of the… Especially the students that I saw who kind of gave a damn. I said, "Hey, you seem like you're going to be someone that I want to be connected to. Let's have this group where we help each other." But I saw other people who were like, oh, I can't get this. I don't know what to do. And I'm like, well, go ask the teacher like, "Oh, I can't talk to the teacher. I can't find them." Well, okay, well try something.
Joseph Carter-Brown:
[inaudible 00:55:25] figure it out. I would call the teacher. I would email them. I would message them. I would call my student advisor and say, "Hey, I need to talk to this teacher." I would be a pain in their butt until they reached out to me because I was like this is… If I were in campus, I would be able to walk up to you and talk to you. But since I can't do it, this is what we have to do now. So either take me seriously or I will make you take me seriously.
Maurice Cherry:
For me, I would have loved if you would have been that kind of student because I can tell you, we get all the instructor in you never hear from the students, ever, unless it's them trying to weasel their way out of some excuse or if they got caught, I would catch so many students plagiarizing stuff, which you would think would not be that common in a course about web design, but like they would take tests and some of the tests would have essay questions. And it's like, you can tell they just copied and pasted this from some companies about page because the response makes no sense in relation to the question.
Maurice Cherry:
And it's like I don't even have to run this through Turnitin to know that you didn't write this. Where are you getting this from? So the fact that you were that proactive as a student, I hope that your professors and instructors appreciated that because I can tell you from the other side, I would have loved that. It would kill me to see students not do well. And I could tell them come see me during office hours. Let me know if you have any questions and I'm blue in the face and they do nothing and then fail the course. And then they want to get mad at me and leave me a two-star review. [crosstalk 00:56:58]. It's wild. So yeah.
Joseph Carter-Brown:
I think that one of the things that I learned there probably more than anything was it was one of those things where I look back at it and so I was valedictorian of my class and things like that. And I kind of looked at that with a little bit of like, eh, who cares? It's about the work, as a designer is about the work. And I remember when I first started maybe my first couple quarters, I was doing the work that I knew would get me a passing grade. I'm a competitive person. I want to do the best, I want to be the best, I don't like losing, those types of things. And so there was this moment when I first started, again, I knew Photoshop illustrated all those tools, like the back of my hand.
Joseph Carter-Brown:
So we would get projects. I understood the coursework. So I would do it well enough to get an A, but I didn't necessarily come out of it learning anything. And I remember toward the end of maybe my second quarter or so, I had to kind of look at myself and I said, you're about to pay a lot of money to basically learn the same things you already know, is that really worth it? So I said, okay, so now my new model went because again that competitive aspect of me was like I want to be valedictorian. And they also had this, forget what the award was, but it was like you had the best quality of work. And I was like, I wanted both of those. And so I was like really trying to aim for that. And I was like, but you know what really, I want to learn as much as I can out of this.
Joseph Carter-Brown:
So I adopted this mentality where [inaudible 00:58:34] I'm going to try and fail. I was like, I'm going to do things that are so far out of my comfort zone. I'm going to go way off of what I know and what I know how to do well. And if I get a good grade awesome. But if I fail, I at least learn. And I kind of went at it with that approach. I ended up getting even better grades and coming out with more fulfilling work and ended up getting both the awards that I was kind of put on… That I was trying to cheat my way to in a way but also kind of gave me that idea of… I think prior to that, I was doing a lot of things in a safe manner. And I was trying to just, in some ways in a survival mode. I had been in such a survival mode all my life, where I just wanted to do enough to make sure I could go to sleep somewhere and wake up somewhere and eat something.
Joseph Carter-Brown:
If that's what I got, that was good. And when I went into and embraced this idea of you know what, I have another slogan, which I don't… Profanity, I'm not going to use it, but F S U [inaudible 00:59:36] F up is the term I like to use where it's like, if I don't know what I'm doing, instead of freezing, I'm just going to go in and go out in a blaze of glory. And if I fail, okay, but you're at least going to be like, man, he did it in a way that nobody can look away from. And I found that that's kind of paid off more than it has hurt me.
Maurice Cherry:
That's something that I've brought up here on the show before about how black designers kind of really need to have that space to fail. Especially if you're approaching the design industry through a more, I guess you could say traditional routes, like if you went to a design school and then from there you started working at a product design company or a tech company or advertising agency or a branding agency or something like that.
Maurice Cherry:
The constraints are so narrow that there's not really any space for you to fail. I wouldn't even necessarily say fail, we're talking about that certainly in the guise of experimentation, but like everything you do has to work, everything has to succeed. And I think while it's great to have that track record, sort of like you were saying, you were kind of just getting by. It wasn't until you really were able to break out of that space that you were able to do your best work and it's rough that the industry unfortunately doesn't really allow for those sorts of spaces. I would say mostly for black designers, but I think of designers probably across the board.
Joseph Carter-Brown:
Yeah. I definitely think it's glaring for black designers, but I think that you see that in a lot of spaces in general. Again, I'm a sports fan. I've noticed where black quarterbacks tend to get criticized more harshly where it's a guy who is an average quarterback, average black quarterback will get less chances than an average white quarterback.
Joseph Carter-Brown:
And I've seen that. And I've noticed that even in professional spaces where, yeah, both as a design leader and as a, I guess for lack of a better way of putting it, a design follower where I was looking for guidance and I was looking for how to be a professional, where I was looking for mentorship and I didn't always get it. And I've noticed that even in some of my peers who… There's two sides of it. I think as a young black boy, my dad, my mom, everybody really, you tell me if you had the same experience where you kind of told like, hey, you're black, you got one shot. They are waiting for you to mess up, don't screw up because they're just waiting for it because you will be the stereotype who fits the profile. Don't fit the profile.
Maurice Cherry:
Yeah. Absolutely.
Joseph Carter-Brown:
So I had that complex, but then if we think about studies that are around how teachers, for instance, police black bodies and they enforce punishment on black children more harshly than white children. Even to my I think, my story about growing up in school and kind of being told the same thing. You see it at all these walks of life and I experienced it as, again, as a professional who wanted to do a lot of things. And I was even in one of my old companies, I was being put out there. I was the person who was really able to speak to business owners because I understood business and I could translate what design was to a business person. And I could translate what design was to a developer. And I could speak all of these languages.
Joseph Carter-Brown:
And I was one of the only people in this organization, in fact, maybe the only person who could do that in a way that was effective, but I was still getting paid like a junior designer. I was still getting… But when they would take me into these meetings they would say, here's our senior designer, Joseph Carter-Brown, but then I was getting paid as a, as a junior designer. And when I said, hey, look, I'm barely making ends meet. And I was helping to transform how the organization approached design. They didn't understand user experience. They weren't thinking about design and measuring design. They were just developing and hoping design fell in afterward. And I'm saying, hey, let's build up design [inaudible 01:03:40] helping the company win awards and doing all these things. But I'm still getting paid as a junior designer.
Joseph Carter-Brown:
And it was one of the lower paid designers there. And when I spoke up and said, "Hey, I would like some, I would like you to give me a challenge to be who I believe I can be." It was like, "Oh, well, remember this one moment where you slipped up. Yeah. That's why we're not going to help you out here." Yeah or be like, hey, we need you to jump this hurdle. And then I'm the type of person where you tell me something once and I'm going to do it and you don't have to tell me again. So I was like, you gave me a hurdle. I'm going to jump in there. I'm going to clear it every time. But then when I say, hey, I cleared that hurdle. They go, oh, but you didn't clear that hurdle. And I'm like, well, you never told me that was a hurdle.
Joseph Carter-Brown:
And it was like the moving of the goalpost and all of these little bangs. So I felt that. And then when I went into a design leadership space and I had a black woman who was reporting to me and I had people coming and going, oh, well, she's not doing what she needs to do. And she's screwing up here, she messed this up and she messed that up and I'm going… And I'm having conversations with her saying, hey, I'm hearing these things and she's going, nobody told me about this. I didn't know I messed that up. I thought everything was okay. And I'm going, oh, well, who's providing you mentorship. And it's no one. And I'm going to them like, well, you guys can't expect her to be doing things perfectly if you're not showing her how to be there.
Maurice Cherry:
Right.
Joseph Carter-Brown:
So I'm trying to work with these people and I've seen it where I've seen other black reports under me coming in and having this fear of pushing themselves or pushing forward and they're asking, well… Before they move, they're going, am I getting it right? And then it's just like, no, just go. You just need to go and run and if you slip, cool, just get back up and keep moving. But it's so heightened and there's such a magnification of like, do not screw up that it feels like you can't even… It's like that in every creative space. We're all creatives, I think.
Joseph Carter-Brown:
But I definitely think for black people is you have this… You're dealing with this history of if you screw up, everybody's going to say, yeah, that's what we expected. And if you screw up… It's kind of like the saying, where's what working twice as hard to get half as far. I like to say that we have twice the expectation in half the time. And I think that's one of the key things that I see is like we expect like black designers, black creatives to be twice as good in half the time or else it's a negative mark on your character in your professionalism.
Maurice Cherry:
You spoke a word there. Wow. Knowing all of this, this is probably an obvious question, but what do you do to make sure that that's fostered that feeling of experimentation and such, or I would say even the space to make mistakes in that way is fostered on your teams.
Joseph Carter-Brown:
I try to speak to it. I'm someone that… I like to say that I have a bit of black privilege and I used to joke to a buddy of mine. I'd be like you don't realize how many spaces you'll get access to when you're a black person who who speaks proper. I've met so many racist white who think that they can speak to me in certain ways or they can say things they think that I agree with them because of the way I taught. But it also gives you this ability to kind of, to speak truth to power in a way that you don't always see room for. So I just tend to speak to it. And I think one of the great things about Stanley Black and Decker actually is when I joined there… Because of my experience with my last company, I asked them about how they talk about equity and inclusion and to their credit for a hundred plus year old organization, they have a lot of conversations about this.
Joseph Carter-Brown:
They encourage these hard conversations. So one of the first things I did with my team was I got us all together. And my team is made up of black, white, queer, men, women, so forth. And I brought them all. And I had even the person that I report to in this meeting. And I said, let's talk about what your identity means to you. What pain points, what do you bring? What baggage do you bring with you? How do you perceive yourself in this space? And I try to have those hard conversations. I talk to different people and I would say, hey, again, I speak straight to it. As a black man sometimes I freak out. If I have a mishap, I give myself a hard time and it scares me because this is the baggage I'm bringing with me.
Joseph Carter-Brown:
And so I say, hey, I need you to make some room and I need you to let me know where failure is on your scale and what room I have for failure. And I relay that over to my team and I say, hey, fail, fail fast, get up, make a plan and keep moving. And I try to encourage that and I even take one of the [inaudible 01:08:26] on my team, who's a black man. And I've had this direct conversation with him. And I said, look man, I deal with this in a different way than you do. But we know what this experience is like. And in any way I can provide that psychological security, I want to at least provide that so that you can grow to be your best self and not trying to be who you think everybody else wants you to be.
Maurice Cherry:
Yeah. Wow. I noticed kind of from just what you're talking about here, we skipped the little bits because I want to focus on this shift because we talked about your time at full sale. Of course, we've talked about the work…
Maurice Cherry:
… shift, because we talked about your time at Full Sail. Of course, we've talked about the work you're doing at Stanley Black & Decker. There was some time there in the middle that you were in Atlanta and then eventually, you moved back to the DMV area and you were doing a lot of graphic design work, web design work, et cetera, and you took this shift in 2016 to doing more UX. What prompted that shift?
Joseph Carter-Brown:
It was actually going to Full Sail. Like I said, I started Full Sail in 2012. At the time I was also doing a lot of freelance work. Again, I had been laid off from a company. I was also running a small clothing company by the name of Rogue Squirrel. Me and three partners were doing screen printing, and going to shows, and selling merchandise, and we were doing branding and things like that. I was the web designer, as well as the business person and all the things, like the Jamaicans in In Living Color. I was doing all [crosstalk 01:09:57].
Joseph Carter-Brown:
When I went to school, I had to reduce a lot of things. I stopped doing freelance for a while to focus on school. I worked part-time at a few different places. I always approached everything like everything was design. In fact, the talk I did at the AIGA Design Conference was called, It's Just Fricking Design. It was about how design in all of these areas are basically the same. But when I was at Full Sail, like I said, I stopped doing a lot of web work and freelance work to focus on school. Around the time I was getting close to graduating, I started to get back into the flow of things and doing web work and so forth. It was around that time that there was a whole lot of conversation, a lot of, you saw the word or the term UX being put around.
Joseph Carter-Brown:
So I said, "Well, I guess I need to go learn UX coding now. I guess I got to go learn how to code in UX." I didn't know what people were talking about. I started reading about it and it was like, oh, you think about the user and you do blah, blah, blah. And I went, "That's what I already do. That's how I already approach design. I don't think about this for myself. I think about it for other people. I look at why they need this thing and I try to advocate for them." I do X, Y, Z. And so I was like, "This is basically what I've already done. This is already what I'm doing." So I just kept going in that direction. It made logical sense to me that that was just the route that you went in design, because it's like, if you're not thinking about who you're making it for, then what are you doing?
Joseph Carter-Brown:
If you're not talking to the business to understand what are their goals or even if it's not a business, it's a community organization, it's a hospital, whatever it is, you're not thinking about what it is, what problem they need to solve, it's like, well, what are you doing? To me, it was just the natural thing. And as someone who was, again, a techie, a business person, a web developer, a graphic designer, I really loved the process and the logical and the puzzle of it, like detective work. Figuring out where that thread is that other people don't see. And figuring out how to pull that out. So to me, it was like user experience, and especially some of the service design stuff, was a natural conclusion of the work I had been doing since I was a kid, really, because it blended all of the things that I was passionate about without having to… I never viewed myself as a traditional graphic designer.
Joseph Carter-Brown:
I'm not the greatest drawer. Sometimes it takes me a minute to find the idea. But if you immerse me in having empathy for the person and thinking about how I make the best thing for someone, I wouldn't put too many people's ideas ahead of mine. To me, that was just the natural thing. So when I had an opportunity, I was working as a developer/web designer, I said, "Well, I'm just going to make this what I want it to be." Again, I just started advocating, saying, "Well, we got to think about how this measure. We got to think about the user. We got to do this." And I just kept pushing in that direction.
Maurice Cherry:
Wow. As I'm listening to your story and as you're saying all this, of course, I'd be remiss if I didn't mention that you've also done a lot of work with AIGA, specifically the Baltimore Chapter. Talk to me about how you got started with them.
Joseph Carter-Brown:
I got involved in AIGA after I graduated, or around the time I graduated at Full Sail. I had always heard about AIGA as an organization. It was always like, hey, you network. You got to get out there. Again, as someone who was now about to graduate with student debt, I'm like, "I need to make some money. I need to get a job." Really, to start, it was like going into AIGA, it was like I wanted to find a job. I wanted to make some connections in the design community, because I was doing so much freelance stuff. I was living a little further out outside of Baltimore at the time. I didn't have a lot of connections and so forth. It was just a way to get connected to the community. But when I got in there, I think, again, I'm a service person. I love helping people. I love figuring out ways to build things and create systems and so forth. It was just natural that I started getting close to the board.
Joseph Carter-Brown:
If I would show up to an event early, I'm like, "All right, well, I'll help y'all up the tables." And it's like, "Okay, I'm going to be hanging out later. I'm going to help you break down tables." That was just how I started. It evolved into me really needing to find my identity as well as a designer. Because again, I didn't know where I fit. Again, I wasn't a graphic designer. I wasn't fully a web developer. I wasn't always the business person. I had all of these, but I had areas that I could fill in. I just wanted to find how I fit and who I was as a designer. That gave me a space to really hone my leadership skill. I've actually talked with people within AIGA about this a lot, that I think that sometimes they do a disservice to themselves by not embracing themselves, the organization, as a leadership incubator. Because it, more than anything, it seemed like that type of space for me, where it was like I got a chance to take all of these things and learn how to lead with the skills that I had gathered.
Joseph Carter-Brown:
It had given me a bit of, again, a bit of that experimentation space. It gave me a safe space to try things and to test things out. I got involved with the AIGA Baltimore Chapter. It was at the time, like I said, it was about an hour outside of Baltimore. It was an excuse to come back home, to be near water. I love being near water. So it was like, "Hey, I'm going to go to the Harbor. I'm going to go visit my grandmother. I'm going to do this and I'll go to an event." I just kept going deeper and deeper. I started as the Programming Chair, developing events, workshops and different ways of reaching out to the community. I moved into Programming Director and then eventually Vice-President. And then President of the chapter. And really, my time there was just again, doing the thing that design did for me, which was gave me access.
Joseph Carter-Brown:
I just used it as a space to provide access, because Baltimore has a huge digital divide. I was like, well, how can I provide the platform that we had to lift the voice of the people in the community and use the resources we have? Whether it was Adobe partnerships or IBM partnerships, to bring those into the community and inform people who wouldn't normally have access to it.
Maurice Cherry:
That's a really good way to think about AIGA, as a leadership incubator. That's a good way to think about it. Different chapters in different cities are always different. Folks that have listened to this show for any length, know how I feel about the Atlanta Chapter. I always will tell people that AIGA is only as strong as its weakest chapter. Certainly there are some that do really great work in terms of outreach to the community and other types of programs and things of that nature. I think the organization, even now, it's what? It's over a hundred year old organization. Even now in this time where we're so distanced in terms of being able to meet up and things like that, the organization is, I feel it's still trying to find its way.
Maurice Cherry:
It's, of course, having missteps along the way, as I think any organization is. But I still root for AIGA. I'm not a member, as folks know. I still root for them. I want them to succeed. I want them to do well, because I do see the impact that it has in the community. And the impact that it can have on designers if they really fall into the right space.
Joseph Carter-Brown:
I agree one hundred percent. I'm the same way. As much maligned as it has been over the past few years, and some people who are close to me who have had some public falling outs and so forth with it and it hurt me and saddened me to see those things happen. At the same time, I don't know that I would be where I am without the opportunity in AIGA. I still have people within the organization and around the organization, close to the organization that I consider very good and close friends and great collaborators. It was a great space. I definitely don't want to see it go anywhere. But I want to see it grow and really build its voice. I think that with AIGA Baltimore, the motto that I left the organization with, the chapter with was, we're not AIGA Baltimore, we're Baltimore's AIGA.
Joseph Carter-Brown:
That was the way we really approached it, is like we went out into the community and we asked people what they wanted. We said, "Hey, how do we bring you what you need? How do we provide something for the city? How do we support other organizations?" And it was like we were the cheerleaders, is the way I really started to think of it. We're this big organization. We will get the windfall of things. We don't need to go out there trying to grub for money. People are going to come to us anyway. We will help other people, who are smaller, build their voice. We will be the platform that they build their voice on. We'll do this. I think that idea of AIGA as this incubator space, I think it's so stuck in like… I think there are a lot of people who want to say, "Hey, we need traditional graphic design and this to be the thing that we are." But it's like, we're moving into such an era now, where it's so much about the experience. It's so much about the connections that you make.
Joseph Carter-Brown:
If you can be a connector, that is more of a benefit than being an artifact maker. I think AIGA, hopefully, will embrace that and figure that out and push itself as a place that has now the cachet to provide that access. Like I said, they have all of these tools and resources. Get involved in communities. Somebody once said to me at an event, and it really made me think critically about it and thus, about that access point, they were like, "It's expensive to be a designer." Yeah, it is! I was like, well, how can I make it a little cheaper for somebody? Because again, I had to steal every shot I had early on. I had to fricking steal zip disks sometimes and fonts and all of those things. It was all in an effort to just be something that I felt like I could be.
Joseph Carter-Brown:
There are so many kids who don't get that opportunity. They'd never even know what the edges of the universe might be. They never explore that. And that's going back to the idea of that experimentation space and then providing that access. If AIGA could provide that, I think how much change could they make for equity in the design community that we know we don't have?
Maurice Cherry:
What do you want to accomplish this year? Of course, you're at this new position that you're working with. Now, you're probably not as involved with AIGA Baltimore, because there's a new president there now. But what do you want to do for this year? Is there anything on your to-do list?
Joseph Carter-Brown:
Yeah. On my to-do list this year, I took a break from doing a lot of speaking engagements. I was actually really thankful that AIGA, speaking of them, reached out to me to speak at the Design Conference at the end of the year. For me, it's about getting back out there as a bit of a thought leader, sharing my experiences and doing more workshops and helping to build more strategy, growing, just continuing to grow my skillset. But also just continue to expand the conversation around what design is and how we use it as a tool for good. The place I always go back to is, how can I use my opportunity to make opportunity for someone else? Whether it's getting more involved in community organizations. I'm really interested in something that's been again, stewing in my mind recently, as I get a little more time, hopefully, is to get involved in supporting opportunities to help bridge that digital divide that's in the city.
Joseph Carter-Brown:
I think that's something that's glaring so heavily, because of what's out there with COVID and how it changed things. I'm thinking about a lot of those things. But ultimately, I'm just working on getting my feet fully implanted or cemented in this space, helping to really do a lot of organizational transformation within Stanley Black & Decker and then continue to really broaden myself in and put myself a little more out there in that space so that I can use that to propel other voices.
Maurice Cherry:
Now, as we think even more into the future, where do you see yourself in the next five years? What kind of work do you want to be doing?
Joseph Carter-Brown:
In the next five years I really want to get into helping communities build equitable spaces for themselves. I'd love to do more in the civic design space, helping to bridge communication gaps between communities and cities or states, local municipalities and businesses to help provide systems that are again, sustainable and feasible for the people and again, equitable for the people within those communities. Ultimately, that's the thing I want to start doing. Another area for me is really diving into the mental health space, is something that I think that there's been so much stigma around. I'm happy that I've pulled, I won't say pulled back on it, but I've seen that there's been a lot more conversations. So it's made me a little more hardened that it's not as big a thing to have to tackle completely. But I definitely have a real passion for the conversation around mental health, especially in Black and Brown communities.
Joseph Carter-Brown:
I actually started a small event series within AIGA Baltimore called, Well Aware, where we started having these open and more vulnerable conversations. In fact, before COVID, that was part of my trajectory, is I was going to come back to the board and help foster that type of conversation again. I think I have a lot of different things, as you can probably tell. But I think that those two areas, helping communities build spaces that allow them to take advantage and take ownership of their own mental health and the systems that are there for them, so that they're more equitable and in alignment with what is needed is an area that I think will be really important.
Maurice Cherry:
Well, just to wrap things up here, where can our audience find out more about you and about your work and everything online?
Joseph Carter-Brown:
You can find me, I'm mostly on social media more than anything lately, at abrowncreates on Instagram, as well as on Twitter. On LinkedIn, Joseph Carter-Brown. I'm always happy to connect with people. And then on my website, anthonybrowncreates.com. So those are the key places that you can find me.
Maurice Cherry:
All right, sounds good. Well, Joseph Carter-Brown, I want to thank you so much for coming on the show. The stories that you've told about how you have really progressed in this industry and really put your own stamp on it, being in the game for over 20 years and all the things that you talked about, it's so clear to me that you have a real passion for this community. Not just for design, but for the community around design. And to be able to help people to see that this can be a space that you can really grow and thrive in, I think is something that is super important and something that you definitely have been able to show through your actions, through your words and through your deeds. So thank you so much for coming on the show. I appreciate it.
Joseph Carter-Brown:
Well, thank you. It's been an honor and I really appreciate you having me on here.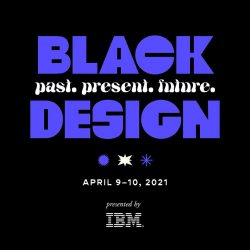 Texas State University's Communication Design Program and the Common Experience are excited to announce the State of Black Design Conference, presented by IBM, April 9-10.
The theme of the conference is "Black Design: Past. Present. Future," and the event will bring together aspiring designers with academic and industry professionals for networking opportunities, career development workshops, and important panel discussions with leaders in the field.
If you are a company looking to diversify your workforce, or a designer of color looking for your next role, be sure to attend the State of Black Design Conference. Recruiters have until April 5 to register.
Get your ticket today at https://txstate.edu/blackdesign, and follow the event online on Instagram or Twitter.
The State of Black Design Conference is presented by IBM, with additional sponsorship from Adobe, Civilla, AIGA, Texas State's College of Fine Arts and Communication, and the School of Art and Design.
Brevity & Wit is a strategy and design firm committed to designing a more inclusive and equitable world.
We accomplish this through graphic design, presentations and workshops around I-D-E-A: inclusion, diversity, equity, and accessibility.
If you're curious to learn how to combine a passion for I-D-E-A with design, check us out at brevityandwit.com.
Brevity & Wit — creative excellence without the grind.