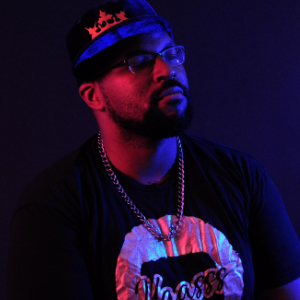 It's no surprise that designers like working on projects that allow them to fully display their creativity and talent. For Ethan Baldwin, those projects just happen to revolve around what might not be considered that exciting by others — banking and finance. That outlook is one of the foundations behind Slash and Structure, his new brand strategy and visual identity design firm.
Ethan spoke about his passion for "making boring stuff less boring", and how it's been important for him to balance his artistic skills with other aspects of a career in design. We also talked about working in-house vs. being an external vendor, and Ethan shared how his education at Oberlin and his work in the agency and financial world in NYC helped shape his perspective as a designer and an entrepreneur. For Ethan, being involved in the creative process is about more than just making something look good — it's about providing value, trusting the process, and staying connected to your craft!
Interview Transcript
Maurice Cherry:
All right, so tell us who you are and what you do.
Ethan Baldwin:
I'm Ethan Baldwin. I am a creative director based in Brooklyn, New York. And this year, I have started a new brand strategy and visual identity design firm called Slash and Structure. So, say hi to me. I am a founder, entrepreneur, creative director, lover of all things beautiful and design forward and eye catching. Yeah.
Maurice Cherry:
How has the year been going for you so far since starting the business?
Ethan Baldwin:
It's been pretty good. I always tell people that the only downside has been kind of like the demons inside of my own head and trying not to get into my way. But within all the situations where I'm able to push forward and really focus on what I'm trying to accomplish, it's all been pretty successful. It's been such a joy to work on crafting something that I'm building from the ground up. And I've been working with some amazing clients so far. I've got to work on some very cool projects and it's nice just being able to, what I say, raise this baby from birth. Yeah.
Maurice Cherry:
Is there anything that you want to try to accomplish before the year ends? I mean, this could be business-wise or not.
Ethan Baldwin:
I would say from a very business specific standpoint, I want to basically up my monthly run rate. We don't need to necessarily talk about specifics of numbers, but I do think having that kind of like, business financial goal in mind is incredibly important. And really I want to have an established four to six clients by the end of the year that I can see that longevity with. Like really kind of like…I will say the partnership feels like a family. It's all still very new. We've got some great relationships. So it's all about building those connections outside of the work itself.
Maurice Cherry:
Well, you know, since you talked about your studio Slash and Structure, let's dive more into that. What was behind the idea of you starting the studio?
Ethan Baldwin:
Yeah. So I worked as a visual designer for many years now. I got my start in advertising and then after freelancing for quite some time, I mainly started working on the client side of things, working either for design teams or designing for marketing teams. Also a little bit of product work, but after my last job, that job fell through. Got let go. Kind of like that post-pandemic…I'll say, like, that post-pandemic bubble kind of burst. I realized I didn't want to be in an office anymore unless it was the group of people that I really felt that I could build a team or family with. There was a product that I was super passionate about, but really I just wanted to create something that really tapped into my design methodology, like the way I run projects and the way I see the world.
And given all the places that I've worked in the past, I knew there was something that I can tap into based on the way I do think that could be of service to people, and I could be of better service doing it from my own firm versus trying to do it and change things from inside another corporation. So that really was the impetus to start the company. And the name Slash and Structure. Slash has always been in kind of like my artistic forward usernames for many years now. And it always kind of stemmed from…I do this, I do design programming, I do print, digital. And there is always that push that I got from people, like, "you really need to niche down. You really need to focus on serving one particular audience."
And it was a lot of figuring out how I can do that. Again, you want a good business to serve a specific audience. But just being me and having this brain that wants to pick up on so many things, my experience got me to where I am by being able to pick up a whole bunch of different skill sets and talents and interests. So having that slash in there, being able to see a whole bunch of different either types of mediums or types of industries to really get people to focus on what their goals are and what their content is and how I can then put visuals on top of it, I guess that kind of became the throughline for all of my work. It's really about helping people figure out what it is that they want to do or build or sell, and I can apply a number of different mediums or modalities to help them achieve that.
Maurice Cherry:
So you're bringing basically to their project…slash structure?
Ethan Baldwin:
Yeah. (laughs) In my business, the slashing is going through whatever they have so far. So usually when I'm working with the client, it usually starts like, "I want a website," or "I want a motion graphics piece," or "I want this set of collateral." I'm like, "okay, that's all well and good, but we need to figure out who you are, what you're about, what you're trying to say." And so that's another play on the slash part. We take all of the stuff that you've kind of set up for yourself. We slash it all apart. We look at what all the individual pieces are and we figure out how to put them back together in a way that makes sense for you and for your audience or for your desired customers.
And then the structure comes after. The structure is building those systems in place, giving you the platform that you need and then giving you a way forward that's scalable. Because at the end of the day, while I want to keep all of these partnerships, my biggest thing is I want to build solutions — design based solutions — that clients will use on their own if they need to update their content on the website. I make sure that the sites that I build have a robust CMS so that they can update their own content, they can change their own pictures. Because it's always those little things that clients tend to get so wrapped up about. And I'm like, that's the least important part of all of this process. That's the least important part of your growth.
I want to make those things as easy as possible. Clients can focus on building their business and talking about themselves and really figuring out who they are and getting that out there.
Maurice Cherry:
How's business been going so far?
Ethan Baldwin:
Pretty good. A bit of a, I would say…there's like that standard slowdown in the summer. And to be perfectly honest, a lot of that was mainly coming from me. I needed to take a break physically and emotionally. As I was talking about, I had a nice little vacation this summer, went away for three weeks, and now I'm kind of getting back into the swing of things. And it's weird because as much as I needed that break, I have missed that energy of bringing in new clients and working on multiple design projects simultaneously. It's an ebb and flow with the business. So this fall is going to be picking back up pretty…I would say pretty steadily pretty soon.
Maurice Cherry:
Are there specific types of clients that you prefer to work with in a particular area, like healthcare or business or something like that?
Ethan Baldwin:
I would say I like to focus on, in terms of client size, I like to focus on solo entrepreneurs or like very small teams that are just building, or larger companies that have a bunch of systems in place that they're looking to improve upon. And I mainly focus on SaaS platforms, technology, anything that usually tends to have a whole bunch of data points, whether that be tons of customers or tons of product segments. But anything that tends to have a lot of data points that need to get organized and that usually falls inside of the tech and digital product space.
Maurice Cherry:
And I'd imagine that probably draws on your background too. I mean, prior to you starting Slash and Sructure, you were at Clear, which you mentioned earlier. So it's kind of feeding into that in a way.
Ethan Baldwin:
Yeah. The majority of my experience really has been kind of working with a product or a platform that at face value can seem like very boring or everyday and figuring out ways to make it appear more luxury or make it more accessible to a wider audience, or just provide some clarity for people to understand it better. And in all of those places that I've worked with my clients now, it really goes to what I always call "what is your flag in the sand." What is the one thing that you're trying to say? What is the one person that you're trying to reach? And finding that flag in the sand is hard because we naturally want to get as many audience — people in our audience as possible — reach as many people as possible, make everybody happy. These [are] things that I struggle with as well. The more that we find the specific person that we're trying to reach and improve and serve, the better reach we end up getting, because the connections that we create in our business end up making more sense. We find the people that fit what we do.
Maurice Cherry:
What are some dream projects that you'd love to do through the studio?
Ethan Baldwin:
I would love to do a platform rebrand for some boring banking product or something in, like, I'm thinking of…these aren't boring breaking products, but these new products that are coming out in the financial space like Chime or Rocket Money — these things that are finding, I would say, contemporary ways to do very boring tasks like bookkeeping. What is a way that those products can be packaged and presented in a way that gets people more excited about doing their monthly bookkeeping keeping or doing their taxes and not having this weird aversion to having to do all the boring stuff? I'm always trying to find ways to make boring stuff less boring because that's how I have to function as a designer. If there's a tedium, it is always hard for me to get started. So always looking for those types of projects — there's that end. It sounds real weird, but I love doing annual reports; again, anything where I get to play with large amounts of data, making charts and making graphs and making those things move and ways that we can provide more understanding through visuals. Those are things that I really get behind.
Maurice Cherry:
Well, you know, I'd also say the other thing about even if you're in the market for doing not necessarily annual reports, but things like that, you can really find a way to become a part of a company's design budget or marketing budget. Back when I had my studio and I was really doing a lot of design work with clients, my main goal was I wanted to be a line item on the budget, because then that way every year, you know, you're getting some kind of work as a retainer or something like that. But annual reports, email newsletters, like any sort of thing that you can do continually and build that relationship with them, it ends up being really lucrative for the business. But also it provides you as a creative a lot of stability in what can be a very unstable…I mean, striking out on your own is never easy. You got to find clients, you got to do all the admin work and stuff like that. But having that level of steadiness allows you to then explore other things either through your studio or outside your studio. But you always have that rock to come back to.
Ethan Baldwin:
Exactly. And it's interesting that you mentioned the retainer model because that's something newer that I picked up for my business and I've discovered in the past year that it really works for me. Part of it is exactly what you mentioned. Kind of like having that stable repeatable income coming in makes it easier to focus on growing the business or growing different projects in or out of the business. But from a client perspective, I like the retainer model because it allows me to grow with a client and really help them see and understand the creative process and specifically the identity creative process. Like getting into brand style guides, going like "this is why this purple shows up in all of these places"…having that ongoing design relationship with someone, you get those aha moments where they are starting to realize that "oh, that's why you did that" as a creative. And so that's how I kind of divide up my business.
I have kind of like the brand strategy, brand building side of things which is project-based and those are usually focused with smaller business or solo entrepreneurs that are looking to grow something from scratch. And then I have the retainer model, and those usually go with larger companies that are kind of like "we need someone to do X number of banners" or "do this video." And what I've seen is that through that retainer process, it usually helps clients see we don't need a lot of the dumb stuff that we ask for. It teaches them how to use more templates. Yes, you have me on a retainer and I will do whatever that you want me to do, but you probably don't need me to do PowerPoint graphs all of the time. Once they see everything that's capable and how things can be templatized and automated, they then start to focus on more of the big ticket projects that are going to give them more ROI. And that works for me because then I get to work on more interesting things.
Maurice Cherry:
I don't want to say it's a magic trick, but it's kind of a magic trick in a way because sometimes companies don't really know what they need creatively until they have a creative on staff. And then, as you're able — that's even in a freelance capacity — but then once you're doing that work for them, they're like "oh wait a minute, you can do this" and "we could do this" and "maybe we don't need to do this." They're going to trust you also because you've built that relationship over time and it's less of kind of this one off sort of thing that you have to try to win them over about.
Ethan Baldwin:
Exactly. And piggybacking off of that. One thing that I've noticed on going off on my own and working as a vendor for clients versus working in house. There's this weird, I don't know, mindset that when you're working as an outside expert, there's a heightened level of understanding or at the very least, respect for what it is that you do. Because for a lot of the things that I'm doing now, they're the exact same things that I did at places working in house. But because to a certain extent, people are now coming to me to solve very specific problems versus just me being there to just, quote, unquote, "do things," I'm able to get people to shift their briefs a bit better so they're improved, or they're like, "maybe you don't need to do this. Let's do this." There's more opportunity for rapport, and it's weirdly because I'm not on their payroll, or I'm a line item, but I'm not on their payroll. It's weird.
It's like a mental shift where they feel like they can get more out of having this vendor relationship, like, more value from it. I haven't been able to figure out what that is, but it's one of the biggest things I've noticed after making this shift.
Maurice Cherry:
Value is good. I mean, never discount that at all.
Now there's more about your career I want to get into. Of course, you've had a very prolific career, and we'll get into that a bit later. But before we do that, let's kind of learn more about Ethan. Let's learn more about you as a person.
You're based out of Brooklyn currently. Is that where you're from originally?
Ethan Baldwin:
No, So I'm originally from Washington, DC.
Maurice Cherry:
Okay.
Ethan Baldwin:
And my whole family is from deep "dirty south" Aiken, South Carolina. But I've been in New York since I left college in 2006. So I feel like I can officially say that I am a New Yorker now.
Maurice Cherry:
Okay. Now, did you sort of always have this interest in design and everything growing up? Like, was it something that your family cultivated or anything like that?
Ethan Baldwin:
So, strangely enough, my mom is also a visual artist, so she was a photographer for the Smithsonian basically her entire career. She just retired about a year ago, and she's also a fine art painter, ceramicist, and she does a lot of tapestry work, so she kind of like the idea of having all of these artistic hobbies, I would say, came from her being a multihyphenate, so to speak.
But in terms of a line of study, I actually started as a theater kid. Ever since I was little, I did theater. I did dance. I went to school. I joined the theater program and did that up until halfway through my junior year. And there was just a shift of, like, I've always wanted to create things, but I've realized I wanted to be more behind the scenes, and I wanted to create either physical things or things that just had a bit more, I would say, staying power that weren't as ephemeral as a stage performance.
And I always had an interest growing up dance. I always had an interest in dancing, choreography, and my main goal I always wanted to do music videos.
Maurice Cherry:
Okay!
Ethan Baldwin:
That was kind of like the biggest thing that got me into the visual arts and why I jumped into advertising. I'm going to be that person who makes the next Gap commercial. And so that's when I made that shift in college. And we didn't have a marketing program at Oberlin, but I wanted to focus on making beautiful images. So my studio art focus was photography, and my senior thesis was a coffee table book called Ego Boost, and it was really just editorial photography for my friends. And the point was, I truly feel that everyone should deserve to feel like a celebrity for at least an hour. So I made this coffee table book, and then we made all these posters with all of my friends who modeled, and we put the posters around the school, and then we made these little collector cards that people could pick up. And then instead of having the thesis show in the museum, which was kind of standard, I had it in the student union and ended up making this huge white party, like Puff Daddy style white party.
And then I built these translucent, lit up walls to house all of my photography. And my friend from the dance group I was in, he had the DJ, and we had a bar. And it was the art world, but in a way that was fun and fit, like the community that I'm from. It had that performance piece to it, but it still focused on photography. It was very hip-hop focused, very focused around dance, but at its core, it was fun. The whole point is that all of this stuff is supposed to be fun.
Being a designer, being a creative, we have these jobs that make no sense. Think about it. But we're able to tap into something that's really kind of magical, especially in our clients, because we're able to make those connections with things that people can't necessarily verbalize or we can see something out in the world or can hear a piece of music or see watch a movie and have that be the foundation to build a whole bunch of new ideas. And we somehow made that into a job. It's wild, but that's what's fun about it.
Maurice Cherry:
So while you were there, you majored in visual arts, and certainly this sounds like it was a visual art production in some capacity. How was your time there overall?
Ethan Baldwin:
It took me a while to appreciate Oberlin for the school that it was. I mean, it's a great school, very hippie dippy school, but it's also a school that has such a rich history, especially when it comes to what they've done for marginalized communities, what they've done for specifically Black people in America. And it's also a school known for having this amazing conservatory. So even if you're not a musically inclined person, you're always surrounded by music and opera, great dance, theater. It was a great place to be specifically for the arts, considering that it's not an art school. So, yeah, I fully appreciate being at Oberlin until I made that switch from doing theater and going into visual arts, because that's where I really found that my creativity aligned with who I was.
Maurice Cherry:
Okay.
Ethan Baldwin:
I tell everyone "everybody should go to Oberlin." It was a great school.
Maurice Cherry:
So Oberlin kind of pushed you in this other direction then, sounds like.
Ethan Baldwin:
Yeah, I would say Oberlin gave me the space to find that other direction because I didn't know that I wanted to go into advertising. I can't even really say that I wanted to go into advertising. I knew I wanted to dance, and I wanted to make videos. Like, when I was a kid in middle school, I would make behind the scenes music videos of the musical cast. So almost like Behind The Music before the High School Musical. I just wanted to do some sort of upbeat music media that, I don't know, got people moving, got people dancing, and Oberlin gave me the space to figure that out. There wasn't a marketing program. There's a studio art program, but it wasn't like a fine art program that you'd get at an art school or a design school. It really taught us how to find what our voices are, find what it is that we want to do, and then do that successfully.
I got a good amount of fine art training for photography while I was at Oberlin. Shout out to Professor Pipo [Nguyen-Duy]. He was the absolute best. But the biggest thing that it taught me was how to prepare a show, how to work on an outline, how to sell an idea, like how to fund all of the stuff that you're trying to build. It strangely taught me a lot about the business of being a creative.
Maurice Cherry:
I mean, I think that's a great thing to get in college, especially because from other people that I've talked with on the show that have went into design or they discovered design in college, business wasn't really an aspect of that. I think there might have been one or two folks that I've had on where there was some sort of business component along with their design, but they ended up having to sort of pick up those skills later in the real world. Not in a very sort of, I would say safe — I mean, I think college is a safe environment to learn and to grow, in that aspect — but it sounds like Oberlin really provided that for you, though.
Ethan Baldwin:
Yeah, I would say as part of the senior thesis program, I think they pick it's like 10 or 15 students. And one of the biggest projects is we do a big trip to New York, and you get kind of, like, fully immersed into the art scene, but really, like, the business of the art scene. So we visited all of these galleries throughout Hell's Kitchen in Chelsea and met with all of these kind of curators and gallery owners. And it was really to teach us how to learn how to pitch. Like, how do you take whatever your artistic, creative idea is and make it so other people will want to fund it, someone will want to put it up, how to get your own ideas out of your head so that someone else can comprehend them. So we each had to — it was basically like a pitch challenge — we each had to learn how to pitch inside of the environment of an actual New York museum. It was scary as hell, but that was more important in the long run than any kind of fine art training, I would say. And I'm eternally grateful to the arts program at Oberlin for that, because anyone can pick up an artistic skill, a fine arts skill; but if it's something that you want to make into a career, I always tell people 80% of my job now has nothing to do with me designing.
Maurice Cherry:
So once you graduated, you started working for an agency, working for DDB as a junior art director. Knowing that you had this sort of business skill that you had acquired from Oberlin, how was your time there? Like, what do you remember from that time?
Ethan Baldwin:
DDB was one of the best jobs I ever had, mainly because of the network that I built. The people that I met on that job, I'm still friends with a lot of them to this day. One thing I do want to shout out about that job is I got that job through the MAIP program or the Multicultural Advertising Internship Program. And MAIP is part of the 4A's Foundation, and they just do amazing work with bringing awareness of the marketing advertising industry to students of color throughout the nation. So I owe a lot to that organization for helping me land that job. I got the internship through that program, and DDB hired me after the internship. And at DDB, I learned a lot about who I was as a creative. It was a very kind of standard house.
I worked on some very cool clients. I got do some storyboards for Diet Pepsi. My favorite project from that time was making a bunch of billboards for Subaru and then getting to see them get put up over the PCH. That was, like, one of the coolest things because something that I created was now 50 feet in the air. But I learned that there is a big difference — and it seems to be more apparent now — there's a big difference between the design side of things and the art direction side of things. And I don't necessarily think that there should be.
But I knew after that job, I think I was there…I was there for almost two years after that. I knew I wanted to focus more about how to find my design voice, and that's why I jumped into this long phase of freelancing. After that, I got a job at the Apple Store working late nights and then would just take different freelance jobs throughout the day. I recommend every creative go through a phase of just picking up freelance projects. If I was to say one thing that everyone should do, it is that the best way to figure out what your design voice or what you love doing is to really just try out a whole bunch of different things.
Maurice Cherry:
I want to go back to what you said about sort of the difference between art direction and visual design that you just mentioned. Can you unpack that a little bit?
Ethan Baldwin:
Yeah. It's funny. One of the things I discovered after doing a bunch of freelancing and then kind of wanting to settle into a full time job, that having been out of the advertising game, so to speak, it was harder to get back into it. Because in most advertising firms, your design function, like your design talent, usually ends up being part of a production team. And your art directors and your copywriters, they're the ones who are coming up with the ideas for campaigns, print campaigns, motion graphics, commercials. A lot of it kind of started with the ideas of making the commercial or the print ad, but the art director would kind of come up with the visual ideas, but they weren't necessarily illustrating or drawing or building the site for a multimedia campaign. They were kind of like coming up with the ideas with the copywriter partner and then eventually that would go to production. And there was something about that that I missed.
I want to push the pixels and do some of the illustration, and I don't really do that now. There are people who are much better illustrators than I am, so I'm obviously going to farm that work out. But there was such a divide between the design and the art director. That's where the slash originally came from. I have a very close friend of mine that I met at DDB and she said to me, "at this point, you need to decide, do you want to be an art director? Go down like, the art director to creative director to chief creative officer path down an advertising journey, or do you want to be a designer going to being a senior designer, working for a design firm, working for a production house?" And I couldn't agree with either of those options. There has to be something that has both, because I always knew I wanted to work on the big ideas, but I also wanted to have a hand in how it was crafted. That craft is, again, like the fun part.
And I've seen with a lot of kind of people at the director level that it's very easy to get jaded and you lose sight of the thing that made you want to do all of this. Like pulling out crayons, pulling out markers, getting on a whiteboard or a sketchbook and drawing out ideas or figures or little stick people or landscapes. That connection to the craft is still incredibly important to me, and especially like when working with my clients, I would say that's one of the things that I offer. I am going to help you work through your ideas, your high level ideas, to build your campaign or build your website or build your next video piece or whatever the project is. But I also want you to trust that I'm going to make something for you with you that is also going to be pretty. It's going to be beautiful. The content is always more important, but creating something that is beautifully designed and constructed and illustrated is just such a great feeling.
And so I wanted to make sure that that divide of being a creative director and being a designer didn't really exist for me. I don't really see the need for that divide. If you have a larger company and you can section out those functions, then great, good on you, but that's not what I want. For me, I wouldn't want to be either or. I think having both allows me to serve people better.
Maurice Cherry:
Yeah, it sounds like you didn't want to have that, I guess you could call it…a restriction in a way. You wanted to be able to do it all.
Ethan Baldwin:
Yeah, and that was kind of the moment where I realized I probably wouldn't work for an ad agency again. And not necessarily because I didn't want to, but because it's like talking with hiring managers. They want to see that you've worked on X number of commercials or X number of campaigns. And I was like, "well, I've worked on plenty of campaigns and I've worked on tons of video pieces, but not necessarily in the context of an ad agency." In all of the places that I've worked, I've been able to work on long form video and full website builds and beautiful out of home print work and big event installations. I really just started to love working in house because the idea of that divide was less apparent.
Maurice Cherry:
Now, you've done a lot of, you know, freelance work. You've also worked full time at some pretty prestigious places. You were at Dow Jones for a number of years. You were at PulsePoint. You were at qbeats. Earlier you mentioned being at Clear. We don't have to go into those particular ones individually unless you want to, but I'd love to know, when you look back at those experiences as a collective, what sort of stands out to you the most? And it can be multiple things too.
Ethan Baldwin:
Yeah, I would say for all of those jobs, my biggest thing is I wanted to do something that would somehow leave a mark. And it doesn't have to necessarily be my mark, but something that's going to change the way, whatever place that was thought about how they did business, or they did design or they went into a website build or thought about branding. And if anything, I would say I've been able to achieve that throughline in all of those places, Dow Jones and the Wall Street Journal…that was a particularly weird but fun and exciting experience because it was one of those places — and this goes back to the idea of in house spots being a bit less restrictive on what your experience is and where you've worked. I got hired there. My title was multimedia communications manager. Who knows what that means? And it was within the HR department.
And I remember my interview…one thing that stood out to them was the fact that I told one of my interviewers that I tap dance. And I remember there was at some point where someone asked me to do a shuffle step in an interview and I was like, "I will do this once."
Maurice Cherry:
Oh no! Noooo….
It was pretty far along.
Maurice Cherry:
Okay….
Ethan Baldwin:
I was like, this is…we're treading.
Maurice Cherry:
Yeah, I mean, there's tap dancing metaphorically for an interview and then there's that…
Ethan Baldwin:
…literal tactic. (laughs)
Yeah. But that job taught me so much again, about crafting what it is I want to be doing and what the things I love doing can be of service for who I'm doing it for, because there was no precedent for my job in that function and inside of the learning and development team, but what I got to work on was building a whole bunch of internal campaigns, and it really actually brought out my love for learning and development in particular and building training programs and building curriculums for other employees.
One of the biggest things there was being able to help start the DJ program or Digital Journalism at Dow Jones. And it was all about bridging the gap between kind of print journalism and digital journalism. And so we did multiple versions of this week long training program in New York, Princeton, London and Hong Kong where we talked about the business as a whole. But we also got to do very specific trainings. Like this is how you can use your iPhone to shoot footage on the fly for a smaller piece. Or here are the rules around photo licensing so you don't get sued. It got into very specific trainings and that was just so fun for me because we immediately got to see the results from our efforts. And I knew from that that part of what I want to do as a designer, as a creative is help teach people how to do things better or how to make a process easier.
This goes to working for Clear, and one of the big things there was revamping the website and eventually moving to the Webflow platform. I will talk about Webflow all day long. I absolutely love that. But one thing that was really important to me was getting everybody, like all of the stakeholders, on some sort of system that they could start focusing on their own content and inserting their own content where it needed to go versus always being dependent on a developer or on me and the design team within marketing to do something like make a new blog entry or insert a new airport location.
You don't need a team of designers to do something like that. So my goal was to build a system in place and then teach people to kind of do those content updates for themselves. And it makes the working relationship so much easier. And there's always that aha moment where I'm like, "oh, no, you updated that web page. You updated a web page. You just built a new web page." Of course, me and my team, we do all the stuff on the back end to make those templates and whatnot. But you now see that it wasn't about how beautifully is it designed, or "am I going to break something if I enter in this bit of tech?" No.
As designers, one of our biggest goals is to create solutions that help people do things better. If you're designing a chair, you want that chair to be beautiful, but it also needs to sit someone's butt. Design without function is just art — which has its place — but function in, again, serving someone and making their life easier is always at the forefront of what I do now.
Maurice Cherry:
Is there anything different about how you do business now as opposed to when you first started freelancing? Because you mentioned you were kind of working at the Apple store, you were also freelancing, so I would imagine even just kind of trying to juggle work and freelance work was a bit hard. But outside of that, what do you do different now that you did when you first started?
Ethan Baldwin:
Well, when I first started freelancing, it was a little bit different because I mainly worked through placement agencies, so it was like people would often find work for me, and I would work on those projects on whatever basis that they have. And now I pretty much do all of finding clients through word of mouth or through my own lead generation. So that's one kind of logistical difference. And at some point, I may jump back to using a placement agency. I have absolutely nothing against them. It's just not something that I'm doing right now. But in terms of knowing more about myself and how I operate as a creative, I would say the biggest change is I will not work on a project if I know I just absolutely don't want to do it. It's one of the biggest things I tell younger designers.
I had one job — we don't need to go into who it is — but it was a job that I was incredibly excited about. It was a big name and great for a resume. But working there? No one's happy and none of the products are particularly interesting. And at its core, it was just a job and the pay wasn't that great. It really just was a bad stepping stone, I would say. But all of that is to say that when you're starting out, there's always this pain in your chest about making sure you have enough money, making sure your rent gets paid, and making sure you have enough coming in so you don't have to just keep focusing on work. But I've learned now that if the work itself is not either fulfilling and enough to make it worthwhile to work on, or they're just paying, you absolutely extravagantly, finding a job just to find a job as a creative usually is not worth it.
As a creative, you're not going to perform your best if you don't want to be there. Your clients are not going to be served in the way they should be served because you don't want to be there. And it's just going to be miserable for everyone involved. And at all of this, at the end of it, you probably won't even get a good portfolio of it because you're not exactly proud of anything you've done. So I would say it's better for me to sit and work on some back-end stuff than just jumping into a job just because the job has presented itself.
Maurice Cherry:
Outside of that, how would you say you've just grown creatively? Like, how have you grown as a creative over the years?
Ethan Baldwin:
I've definitely become more efficient. I would say I just developed a lot of processes to help get to an end product faster. And I would say I've also learned to give myself a lot more grace and knowledge that not everything is always going to be perfect. I can definitely say that I am a very good designer, but I am not the best. And I'm not going to be the right choice for every single client that comes my way. And being able to say, "oh, I'm not the right fit for you, let me recommend somebody else," or "I'm just not the right fit for this project" because secretly I just don't want to do that. It's not going to give me anything outside of the paycheck. And being okay with that, that took a lot of growth.
It's okay to say no. And I've learned that we as creatives, we can have more stock in ourselves. We think about other service industries, think about mechanics, you think about electricians, and they have this very specific skill set. They're able to do this thing amazingly well. And for whatever reason, I've noticed that as creatives, we tend to not think about ourselves in that same way, because the thing that we do isn't necessarily as tangible, but the results that we provide to people are. And so we focus on, like, "I built this website, but that website increased conversions by X" or "this social media campaign increased this company's Instagram followers by Y." There are tangible results, tangible business results to the beautiful, weird idea connections that we make as creatives. And I think we need to start giving ourselves more stock in ourselves because of that.
That's another thing that I've learned.
Maurice Cherry:
Who are some of the people that have really kind of helped you out in terms of mentorship or anything like that over the years throughout your career?
Ethan Baldwin:
I would say one of the biggest people I follow, and this is everyone kind of [inaudible 49:01] follows this person, but Chris Do of The Futur has always been like one of those people that…if there's a conference, I may or may not go, but if he's there, I likely will go, because he has a very no nonsense, matter of fact approach to not just being a creative, but really how to be a creative business, how to run a business and how to get through the day of running a business in a way that isn't confusing. It kind of just is what it is. And he keeps it kind of, like, "follow what I say or don't." There's a level of confidence there that I find so admirable because that is also, again, that's eventually the level of confidence that I want to be at. That's the level of confidence that I want to give to all of my clients. Everyone should feel that good about what they do and what they provide to the people that they do services for.
And then I would say a more personal mentor is actually one of my old — technically technically, she's still a current client — but one of my old bosses at PulsePoint, Maria Simeone, we've had such a weird working relationship, and I think it's just a matter of fact, we work really well together. But she's very much a marketing brain from the strategy and the business side of things.
And I learned so much about marketing from that standpoint, from her, because that's not how I approach problem solving at all, but just watching her work while we're at PulsePoint and then watching her grow within the company and even grow further. Even after I left, she always kind of looked back to see what I was doing, would always give me really good advice. She's always been open to critique me on our work. And she also has a very similar no nonsense way of, I would say, gathering me together, which I appreciate. I'm very much a tough love type of person because it shows me that you care and that you're invested, but you're also not going to let me fall completely on my face.
Maurice Cherry:
So what does success look like for you now? I mean, you've got your studio. You're out on your own. What does success look like at this stage in your career?
Ethan Baldwin:
For me, success is being able to do what I want, when I want. And that's really to say if there's a day that I'm not feeling well or I just need a break and I just need to go walk in a forest — I really love camping — but to be able to just go do that and make sure I have rapport built with my clients to say that I'm not going to be working or to have enough of the work done and a system in place that I'm not needed 100% of the time or being able to travel as I see fit and work as I travel…I try to keep a very, I would say, like, lean tech profile so I can really do what I do from anywhere. Like, I have just like one small MacBook Air and then I have one larger Pro for video work, but I mainly just work on laptops because some days I want to go work in the middle of Central Park and so I can do that. That's what success looks like for me. Because for some people, success might be a number amount, like a number of clients or revenue goal, and I have those goals from a business perspective. But success really looks like being able to take a vacation and not have to sit there and tally up the number of vacation days I have left or not feel guilty about taking a sick day.
It's always wild to me. I would always tell my team this back when I worked in an office: "if you're sick, go be sick and get better." I don't need you trying to…you're not showing that you're any more of, like, a badass because you're working while you're dripping snot all over your face. Get out of the office, go home, go rest. But there's this weird…we're in this working society where every one of those things are tallied and counted for and often used against you. And that's something I just cannot stand for personally. And I'm sure that will get me in a lot of trouble with a lot of places, but I'd much rather see people do what they need to do to take care of themselves so that when they do work, they are working at 100% of their capacity and 100% of their joy. Again, if you don't want to be here, don't be here. That's how I run my business.
If it's something I don't want to do, I'm not going to do it. It's not going to make me happy, it's not going to make a client happy. No one's going to be happy in this. So, yeah, success is being able to do what I want, when I want.
Maurice Cherry:
Yeah. To that end, where do you see yourself in the next five years? What sort of work do you want to be doing?
Ethan Baldwin:
I would say in five years I want to have some big national tech brands under my belt. I want to work on some internal rebrands. I'm thinking of something like…I recently got to meet someone who worked on Chase Sapphire and working on this luxury sub brand inside of this big financial institution. And that would be a dream project for me, taking all of these kind of boring things like credit cards and points and really building this almost lifestylish brand around that very boring thing. So more of those within the next five years. But really it's just scaling what I do now to just hit maybe a couple more clients each month. But I actually really enjoy how lean things are and being able to work with freelancers as needed. But as of right now, I don't really see growing employees, too many employees inside of the business. I like the flexibility of building a network, so to speak, versus building another office.
Maurice Cherry:
Well, just to kind of wrap things up here, where can our audience find out more about you, about your work, about the studio? Where can they find that online?
Ethan Baldwin:
You can find my personal previous work at ethanbaldwin.com. You can find and sign up for an engagement with the business at slashandstructure.com. That's no spaces, no underscores, just slashandstructure.com. And there you'll learn a bit more about how the business functions and some of the clients that I've been working with. And you can also find me on Instagram at instagram.com/slashandstructure. Really, if that double slash doesn't work as well when you're saying it out loud. (laughs) But yeah, instagram.com/slashandstructure.
Maurice Cherry:
All right, sounds good. Ethan Baldwin, I definitely want to thank you so much for coming on the show. I like that you are someone right now that's sort of striking out on their own, especially at this time when there's so much happening in tech and design. I think also there's just kind of this instability with working at companies at the moment. It feels like a really good time for a lot of people to kind of strike out and you certainly not only have the professional experience with the places you've worked, but you've freelanced before as well. So I'm really interested to see kind of where Slash instructor goes in the future. So thank you so much for coming on the show. I appreciate it.
Ethan Baldwin:
Thank you so much for having me. It's been a blast.

Brevity & Wit is a strategy and design firm committed to designing a more inclusive and equitable world. They are always looking to expand their roster of freelance design consultants in the U.S., particularly brand strategists, copywriters, graphic designers and Web developers.
If you know how to deliver excellent creative work reliably, and enjoy the autonomy of a virtual-based, freelance life (with no non-competes), check them out at brevityandwit.com.

The BFA Design program at the School of Visual Arts consistently produces innovative and acclaimed work that is rooted in a strong foundational understanding of visual communication. It encourages creativity through cutting-edge tools, visionary design techniques, and offers burgeoning creatives a space to find their voice.
Students in BFA Advertising are prepared for success in the dynamic advertising industry in a program led by faculty from New York's top ad agencies. Situated at the center of the advertising capital of the world, the program inspires the next generation of creative thinkers and elite professionals to design the future.
School of Visual Arts has been a leader in the education of artists, designers and creative professionals for over seven decades. Comprising 7,000 students at its Manhattan campus and more than 41,000 alumni from 128 countries, SVA also represents one of the most influential artistic communities in the world. For information about the College's 30 undergraduate and graduate degree programs, visit sva.edu.