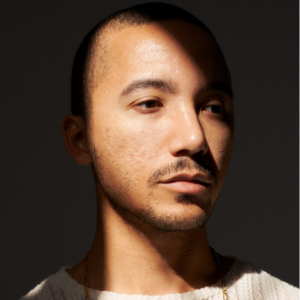 We're wrapping up 2022 by sitting down with the immensely talented Shakeil Greeley. I love that his portfolio consists of all kinds of creative projects, including fine art and writing. Who says design has to be all about visuals?
Shakeil and I started off talking about his work as an art director at Splice, as well as his new role at Spring Health. He also talked about growing up between Portland and Philly, studying at the University of Pennsylvania's Visual Studies program, and then landing at GQ doing digital art direction and editorial strategy. Shakeil also spoke about the Imaginary School and the Àròko Cooperative (formerly Design to Divest), and shared how both projects are important to him in terms of community building.
There are so many opportunities to use design to make the world a better place, and I'm glad that there are designers like Shakeil Greeley who are using their skills to make that happen.
From all of us here at Revision Path, thank you for all your support this year. Next year marks our 10th anniversary, so stick around for what's coming up in 2023!
Transcript
Full Transcript
Maurice Cherry:
All right, so tell us who you are and what you do.
Shakeil Greeley:
Hey there. My name is Shakeil Greeley. I am a creative director and designer based in Brooklyn, New York. And I use design, strategy, and art to create more equitable, open, and imaginative worlds.
So in my day job, I'm an art director at a music company called Splice. Although I'm soon to be moving on to a new role as creative director of a mental healthcare company. In addition to that, I'm on the leadership teams of two organizations in particular. Àròko Cooperative, which is a Black owned design cooperative. And The Imaginary School, which is an online learning community and platform.
Maurice Cherry:
Wow, that's a lot.
Shakeil Greeley:
It is. I stay very busy, and that's not including any of the freelance work.
Maurice Cherry:
Well, how was 2022 for you?
Shakeil Greeley:
2022 was frankly not the best year. I think it was a lot of time to just kind of process a lot of things that had gone on. Obviously, 2020 was very hectic for many reasons, as was 2021. And I think 2022, I definitely felt a lot of the emotional burnout from just the large existential events that were happening in the pandemic, and racial uprisings, and geopolitical developments, and such.
But also from just working a lot over the last 10 years basically. I'm one of those people who always has multiple side projects running and I think I've probably had three or four large side projects running at all times since I was a junior in college. And I think that really caught up to me after a while coming into this year. So it's been a year of just rest, and reflection, and de-stressing, and unplugging that has definitely been productive. But I'm really looking forward to the things that are going to come in the next year.
Maurice Cherry:
Speaking of that, is there anything from this year that you want to carry over into the next year?
Shakeil Greeley:
I think one of the biggest things is my work with Àròko, because that has been an ongoing project for a number of years now, and we're really getting to a spot where I think going into next year we're going to be able to have folks working on that project for the first time. So all of the work we've been doing to kind of reposition because we were formally known as Design to Divest. So coming up with a mew name, new brand direction, and new strategy, all of that work has been really fruitful. And I'm really excited for that stuff to carry on into the new year, in particular in my kind of design practice and work practice.
But on a more personal note, I think just continuing to be reflective and really take time for myself. Those are two things that I'm really prioritizing the next year to not overwhelm myself with work, and just maintain a nice steady output while giving myself plenty of time to just relax and enjoy the fruits of my labor a little bit.
Maurice Cherry:
I heard that from a lot of people this year that I've had on the show that this year has kind of been a bit of almost a rebuilding year in some ways. And I think it's because 2020 for a lot of us was just very hectic, aside from the racial reckoning, and the protest, and things that happened during the year. But just the pandemic on top of that with also not being able to travel and congregate and stuff. 2020 was really stressful for a lot of people. 2021, I think we were trying to emerge from it. And now this year, especially with boosters and with mandates becoming lax and things of that nature, we're just trying to get back to some semblance of normalcy. Which I think for a lot of people this year that's what it's been. It's been about trying to find ways to move forward when take the lessons that we've learned from the past couple of years on how to live in a more equitable kind of holistic sort of way.
Shakeil Greeley:
Definitely. Yeah, I definitely feel that. So much has happened, and even heard in a couple of your recent interviews folks talking about the influx of things like clients, and new projects, and all of that after 2020. I know even on our end, we're really having time to take stock and be like, "Okay, what are the kind of clients we actually really want to be taking on, and what are the kind of principles we want to be adhering to when we accept new projects?" And even for my own personal work I'm thinking, "Okay, I have limited time. I have limited energy, and I have a very specific set of goals I'm looking to accomplish in the world. What are the actual side projects I should be working on and doing at any given time?" And the conclusion has been maybe only one instead of the suite that I had been operating with previously.
Maurice Cherry:
Now I know you mentioned that you are about to leave Splice. But you've served there as art director roughly for about what the past four years or so now. Talk to me about your work there.
Shakeil Greeley:
Yeah. So Splice has been a really interesting journey. I joined in February of 2019 and worked primarily on all their editorial and content marketing channels. So that includes the Splice blog, that includes Instagram, Twitter, TikTok, Instagram, Reels. I also assist on things like video thumbnails and video ideas, and also focus onto things like content planning and content strategy. In addition to that, obviously there's a whole art direction side. So that includes doing art direction for brand photo shoots where we are going to go cast 10 musicians from around New York City and shoot them in their own spaces and places, to shooting more kind of advertising focused shoots with sets, and set designers, and things that are a little more formalized.
So my work has really spanned a lot of different stuff in my time at Splice. I even was interviewing artists at one point for the blog, and I've worked with the product team on implementing stuff on the marketplace. So it's a wide range of projects. And I think the core thing that's interesting that ties it all together is Splice for those who don't know is a music technology company. And Splice's core offering is a marketplace of samples. So we're really a creator-forward and creator-first company, which makes it fun as a creator myself to make work for people who have a creative eye, and have things like taste and know what they think is cool, and what they're interested in. And might be working on their own album covers, or music videos, or social media strategies for themselves. So yeah, it's been a really interesting journey and I'm excited to talk more about some of the individual specific pieces.
Maurice Cherry:
I mean it sounds like you were doing a lot outside of Art direction. I mean it sounds like it's art direction, it's creative strategy, it's content strategy. It's kind of a lot wrapped up under one title.
Shakeil Greeley:
Definitely. And I think that's part of the startup lifestyle. There's always more to be done. And I think that also is tied into our team structure across both the creative organization, but also the content marketing team I've been working with. Where everyone's very collaborative and very open to new ideas, which kind of led all of us to flex onto different stuff. So I worked with content strategists who were also making beats and were writers. And I've worked with writers who come up with their own content ideas and whole video franchises and things of that nature. So a lot of things going on, and a small amount of people working on them across the organization. But a really creative team, which is fun always.
Maurice Cherry:
Talk to me more about the team. What did that look like? You mentioned content strategist doing a lot also.
Shakeil Greeley:
Yeah. So the way our team is set up is my creative director, Meg Vázquez is at the head of the brand organization. And then there's kind of a flat structure that sits underneath her. So I am art direction. So that includes all content marketing basically, as well as these larger special projects. We have three designers on the team who all have their own areas of expertise, one of whom focuses on motion graphics and kind of brand design. One of them is a really strong brand owner and ensures that the Splice brand across services from employee merchandise to landing pages all feel consistent. And then there's a designer who focuses primarily on growth marketing, and in addition to that we also have a copywriter.
So that's kind of a core creative team. In addition to that, there are two folks who work primarily on video. And then our sister team is the content marketing team in a lot of ways, where we work really closely with folks who do social media strategy for things like Twitter and TikTok. We have some folks who are really specific into one person runs the blog and is the editor energy for the blog. Someone is really specialized in music education and looking at how we can create different curriculums for people to learn music. I think it's about eight or so people on each of those teams. And we support initiatives from across the rest of the organization as many content marketing and creative groups do. So we'll take in work from things that we obviously generate on our own in our own editorial initiatives. But we also work with other teams around the company to tell the public and tell Splice users about new features, new pack releases, and just new projects that we're working on.
Maurice Cherry:
What would you say is the most challenging part about working at Splice?
Shakeil Greeley:
This is an interesting question. Because I think there's two things that are challenging. One of them is a palindrome almost if you will, of a challenge. But I think the first one is just that it is a startup still, and Splice is still figuring out just where it's going to go and what it's going to be in the future. And that's always something that can be difficult for any organization, especially in the creative side. Because you're having to deal with new projects coming up, or things getting deprioritized, or new initiatives getting spun up, and potential for wider company directions to change. So just being really adaptable. That's been a challenge that I think I've personally grown from, and I know several people that have also really grown from that as well. But it's never easy to have to change what you're working on and change your focus with that level of frequency.
And I think the other thing that's challenging about Splice but is also I think my favorite part about working at Splice is it's a music company first and foremost, and people tend to be very passionate about music. And so naturally, we have a lot of people on staff who are super passionate about music making. Whether they are avid listeners or concept goers, or musicians themselves. And that means you have a lot of buy-in from folks and a lot of personal attachment to the work. And that's great, but it can also cause friction at times when people are so personally invested in the work that they're doing. So it's a challenge, but I think it's one that when we can unlock, it and when we can solve it, and when we can really work together in cool ways, it's a huge benefit and makes working there really pleasurable. But it's kind of a push and pull always there.
Maurice Cherry:
I have to say, even as you're describing it being the startup and then also being something that is really for music lovers and people who love music because it's a music company, I would love something like that. I would love to work at a place that's passionate about music, but then it's also tech oriented, and design oriented. How big is Splice actually? Rough count.
Shakeil Greeley:
I think somewhere between 200 and 250 if I'm not mistaken right now.
Maurice Cherry:
Okay, that's not too bad. I've mostly worked at startups that have been in that 50 to 60 person range, and that's when stuff really starts getting really thorny. Because the old stalwarts that have been there like yourself that have been there for multiple years, and then you've got newer hires that expect a culture that's another way. And you're trying to do all this together in this kind of fast-paced environment. So for me, it sounds like something I'd be interested in, but that's because I really like music. I was a musician myself for a lot of years. But especially during the past few years we've had, I could see how that could take its toll.
Shakeil Greeley:
And I think like I said, it's a great problem to have where you have people who are really passionate about the work. But again, I think that that super deep level of passion and emotional investment when tied together with the trappings of a startup and things shifting. And priorities being not in flux all the time, but they do change naturally. I think it can just be a little difficult to make sure that everyone's on the same page about where we're all going.
So it's something that's a challenge. But I think if you're kind of ready to accept that ambiguity and really be open to flexing and taking on all these different things that you can really learn from and grow from, it's an environment that I know I've learned and gained a lot from.
Maurice Cherry:
What would you say has been the most rewarding part of working there?
Shakeil Greeley:
I'm a real fan of my creative director, Meg Vázquez. We worked together at GQ as well. And being able to work under her and really see what a good creative director looks like in action has been such a pleasure and an honor. And I think all the lessons I've learned from her and just how to manage a team, and empower people, and solve problems, and ensure creative integrity and all these things are a lot of lessons I know I'm going to be taking with me for the rest of my career. That's been a real pleasure to work with her. And then also it just extends into the rest of the people that I've been able to work with. I think the people at Splice have just been such a pleasure, and we've been able to do some really cool stuff.
One of my close colleagues who's a content strategist, his name's Ken Herman, he's Japanese American. Important context because we were both basically the leads on all social media at the time in 2020. Him being the strategist, me being the designer. And obviously, Splice is a music company. But we are also an American music company, which means that if you're reading between the lines, we are a Black music company, whether the staffing reflects that or not. We are a music company that primarily prophets in Black created genres.
So Ken and I were like, "I think we need to make this a little clearer for everyone here and particular for all of our audience." And not that our audience was pushing back on that idea a lot, but we really wanted to make it clear where Splice stood on these issues, and make it clear that we understood the responsibility we had.
So we got to come together and work on a series called As Told By that actually went and became Webby nominated. It was just a small social franchise where we took a specific social issue, whether it was something like the Iran-Contra scandal, or Rockefeller Laws, and went through and found a bunch of textual evidence of all kinds of hip hop artists kind of talking about these issues in their music. And really making an effort to not just… I think there's a misconception for a lot of probably non-Black folks, but Black folks as well around what 'conscious' rap can be. And folks like Jim Jones talk about the Rockefeller laws. It's not just bound by those kind of genre constraints.
So having someone in my team that was super down to work on a project like that, and just do it together, and collaborate on the story, and the design. That kind of working environment I think is a great example of why I love working at Splice and love the people at Splice so much. Just really passionate, really intelligent, and really just down to collaborate and get into the weeds and work really closely together on stuff that they may not know front to back, but are really down to learn and figure it out.
Maurice Cherry:
That sounds really dope. Actually taking a look at the series now. You covered stuff like the assassination of Dr. Martin Luther King Jr, the crack epidemic, the Rockefeller drug laws, United States of America versus Billie Holiday, assassination of Fred Hampton, the Iran-Contra affair, the war on drugs. And it's all through the lyrics of musicians. Yeah, this is really cool. I have to check this out. This is really cool.
So I want to learn more about your background. I mean, of course we're hearing about the creative work, and we'll get into what you're doing with Àròko Cooperative and The Imaginary School. But let's start with your origin story.
On your website you mentioned that you're born in Seattle, but you said you grew up between Portland and Philly, which feels like two wide ends of a spectrum in terms of culture. Portland, Oregon, and Philadelphia, Pennsylvania. Talk to me about that.
Shakeil Greeley:
Yeah, so I think a lot of my upbringing is a key theme being between different cultures. Because I'm biracial. My dad, he's a white guy from the Pacific Northwest. And my mom grew up in Jamaica until she was about 18.
So they met in the Pacific Northwest and moved to Seattle. So I was born there, lived there for a couple of years. And then we moved to Portland, Oregon and lived a couple of years there. They split up, and then my mom moved to Philadelphia where my grandfather was living with his second wife and a lot of her family. So even over there, that's Black Jamaicans, but also Black American side. And then I would spend basically my school time in Philadelphia. And then any vacation time, I would go spend with my dad in Portland. And it's two really different places to be sure. Philadelphia, one of the Blackest big cities in America. And Portland, one of the whitest big cities in America.
I just learned a lot. I'm one of those kids who's been drawing my whole life. I've always been interested in art. I think when I first realized that jobs were a thing you had to have, I either wanted to make comic books, or test video games. And I think making comic books or graphic design, not really that different. But those have always been interested of mine.
So I learned a lot from A, being around both really family at the end of the day because my grandmother on my mom's side, she's a prolific quilter. I've learned a lot about just color and pattern from her. My grandma on my dad's side, she is just a broad crafts woman. She loves to do collage, and watercolors, and all this stuff. But neither of them ever did any of this professionally, just purely as hobbies.
And my mom, she's a doctor. She's an anesthesiologist. And she never really did any of this stuff but has always been really interested in clothing, and home décor, and design. And then my dad is kind of an IT worker. He does all kinds of different IT stuff, but he is also a very passionate DJ. And I think my first kind of real introduction to design was meeting one of my dad's friends who was making his mixtape cover art. And he was like, "Yeah, this is the designer who's making my mixtape cover art."
So I got introduced to the field really young, but didn't really think it was something I would do full-time until much, much later. I spent a lot of time just as any kid does in my age group watching things like Toonami. Part of my upbringing in Portland actually was going to a Japanese magnet school, which is another really key piece of my story. So half the day was taught in English, and half the day was taught in Japanese. And this was right around the big Japan and anime boom of the '90s. So it was like kids in my second grade class were coming to school with Pokemon cards, and no one had ever seen them before. And the next year, Pokemon, the cartoon went up on WB. And obviously the rest is history.
So Japanese culture and video games, anime, things like that entered into my lexicon really early, and have been a really big source of inspiration since then. So my whole upbringing has just been a real hodgepodge mix of getting introduced to Japanese culture really early, being super interested in mixtape culture, dance hall culture, hip hop culture from a really young age, especially for my dad. And just holding records, and meeting his friends who made flyers, and helping him burn CDs, and things of that nature.
And then I think especially as I went to high school, I really got more into English, and drama, and history, and just writing more so. And I think that whole side of me that's more analytical, and research focused, and all about communication merged with my early interests in Japanese culture, and dance hall culture, and all of these things to lead me into at least my adult design career.
Maurice Cherry:
Wow, that's a lot.
Shakeil Greeley:
A lot of pieces.
Maurice Cherry:
The Japanese magnet school in particular really interests me. I mean one, because you're learning about just a different culture. Both language and the Japanese culture. But then to get it at such a young age, especially at the time when in America, Japanese animation was really starting to pop off. Wow, that must have been a wild time as a kid to be a part of that.
Shakeil Greeley:
It was really interesting. And the older I get and the more I look back on it, I'm like, "Wow." It was a public school too. And that's a common thing in Portland. There's a lot of magnet schools. Looking back on it, I'm like, "Geez, what an insanely foundational and formative experience that was."
Because I had lots of friends who had older brothers who were into hacking, and modding their PCs, and importing game consoles, and all of these things that I think are super mainstream now. But I didn't really understand at the time just how lucky I was to kind of get a front row seat to a lot of this stuff, right as it was coming out because people were going to Japan with their families for the holidays, and bringing stuff back. It was fascinating. It was a very fascinating experience.
Maurice Cherry:
Yeah. So it sounds like overall growing up you really were exposed to a lot of creative things. And then eventually you went to the University of Pennsylvania, and you studied there as part of their visual studies program. Tell me about that time. What was your time like there?
Shakeil Greeley:
Yeah. So I got to thank my mom for even finding that program in the first place, because I was really kind of torn between how do I do creative stuff and make money. I think the eternal question of any kid whose parents don't know what the design industry is. And I didn't either at the time. So I was really debating do I do marketing and just do a business program, or do I go to an ad school or advertising school? Or do I go to just a full-on art school and do that? And my mom found this program, which is an amazing program that is basically a hybrid between several different disciplines. Those disciplines being biology, and psychology of sight, and seeing. So how do your rods and cones work? How do images get processed in the brain? These really foundational, biological things are practice.
Our practice, so obviously taking practical art classes like draft design, or painting, or sculpture, things of that nature. And then psychology and philosophy. So really looking at the thinking behind perception, and vision, and the real kind of heady stuff.
And you kind of choose one to focus in. So you take a majority of your classes in a specific area. I focused in fine art practice, specifically design. And then you just get this really interesting and well-rounded experience I think for an academic experience in particular, where you're getting to learn a lot of different things that are all tightly related to each other, but are very different formally. I think each person, if you were to just focus on one of those things, that's a whole field in and of itself. But we were having a really interesting time learning about the anatomy of your eye, and then having to go into a fine arts class and actually figure out a way to translate that into something visual. Or taking a historical image, and creating a sculpture that reflects the character of the image, as well as communicates the initial meaning.
So it was a really interesting education. And especially as someone who didn't take any formal art classes in high school or anything like that, it was pretty wild to be dropped into the real deep end of design, and design theory, and all of these things right as I started school. But it provided me, especially someone with a lot of different interests and someone who is pretty flexible I think, a ton of freedom to just do what I wanted to do and learn about things that I wanted to do.
And I was basically able to do two thesis projects at the end of my time there, just from the fact that I was able to come to the program early. I finished my requirements early. I got a good sense of the things I was interested in, and got to take some graduate classes in my final semester. So it was a really, really great time. Academically. So yeah, very interesting program that I recommend to anyone who's really interested in the whole ecosystem of visual image making as a whole entity.
Maurice Cherry:
And now, does Penn still have that program?
Shakeil Greeley:
It does, yeah. I believe the head of the program, his name is Ian Verstegen. He was my senior thesis advisor. So shout out to you, Ian.
Maurice Cherry:
I mean that sounds like a really great program. Especially like you said, you have all these different interests. And visual studies may sort of help you find a way to channel that into something.
Shakeil Greeley:
Yeah. And I think the key thing it really taught me was to never make something without thinking about it first. Especially when it comes to design in particular. And always kind of have a thought of what you want something to do or what it needs to accomplish, or the response you wanted to elicit in someone, before you go into actually making the thing. That was a big thing I learned from that program.
Maurice Cherry:
So you graduated from there in 2015. And one of your first jobs out of college, you were working for GQ Magazine. Tell me about that.
Shakeil Greeley:
Yeah. So just sung the praises of this program. But it sounds complicated. And two prospective people who wanted to hire, they also I think thought it was complicated, because I could not find a job for a pretty long time. But I was really lucky enough to find this opportunity at GQ Magazine.
So if this was about seven months after I graduated, and I found this opportunity. And it was a web producer job. So it's not a design title, not a designer, not a creative anything. It was just kind of a go between for all things within the website. At that time I was still living at home. I was doing some light freelance work, but I was like, "No, I want to move to New York. I want to get my career started. I'm going to go and take this job, and I'm going to go meet the art director first day, and tell them that I want to be a designer, and we'll see how it goes from there."
So I was at GQ for three years, three years total. And in that three years, I had four different titles. So I started as web producer, then became a visual designer. Then I was a visual editor. Then I was an art director and manager. And I worked on a bunch of different stuff while I was there. So in my first year, I was hand transcribing stories from old magazines so they could be published on the website. And helping my boss, who was the editor of the website, do her expenses, and keep track of contracts for writers that were doing regular columns and things like that. And I just kind of kept my head down and just kept working on these things, and kept bothering people to give me more stuff to do. So eventually, I started making some small illustrations for e-commerce stories, and then able to do some more big illustrations.
And I think a big moment for me when I was in that first year is I got to make a piece of art for the editor and the chief… The editor's letter? Yeah, the editor's letter. And it was about, I think this was in 2016. So it was in the throes of the election and all this stuff.
And it was a piece about Barack Obama, and I just cut together a found image of his bust that I think had maybe been 3D printed by the Smithsonian or something, and Abe Lincoln's statue. And that piece went super viral. Definitely the copy was great, but I do think the image had a lot to do with it. And that was kind of a turning point where people really started like, "This kid knows what he is doing. He knows how to make a brief. He knows how to think through the stuff. We could use him on the design side."
So after that, I kind of really started pushing into more of the design world. Eventually they were able to make some space for me over there. And then I spent the latter half of my time at GQ working on Snapchat Discover, which for again, those who don't know is, I mean I think it still is active. But it was a bit huge initiative that Snapchat was doing to kind of partner with a lot of legacy publications, and just making moving animated magazines for a younger audience. So I did that for two years, partly as an editor as part of a team. And then I took over the team in my third year.
And in addition to doing a lot of design, illustration, content planning, content strategy, I also got to do a lot of writing at GQ, which is I think pretty unique for a lot of designers. So I had the first interview with Daniel Kaluuya after Out came out with any major publication. And that was a big moment, that was really one I'm really proud of. And I got to interview a number of musicians like Christian Scott, and [inaudible 00:34:40] and Lil Tracy, and all these people. So it was a really wild ride to be at such a large legacy publication at a time when the money was visibly drying up day by day. So I think it worked for me in the fact that there was not enough staff around, where I was able to just grab stuff and people would just be happy to have someone do it, no matter what their title was. So it really worked out for me in that way. But it was a really interesting time just crashing into that world and having no background in fashion or New York media, and just getting the whole wave washing over me.
But I learned a ton there, met a lot of really interesting people. And really, I think especially going back to my kind of academic background, I taught myself a lot of design stuff even while I was in school. And GQ was the time when I really learned what type design and type setting really meant, and how to really apply that stuff. So I kind of cut my teeth both in the world of multitasking and doing a lot of different stuff at once, but also really getting those hard design skills that I had been lacking in my academic education and self-taught practice.
Maurice Cherry:
Did you get a chance to work on any video while you were there?
Shakeil Greeley:
I did, yeah. I did a number of video projects. I did some design for an Issa Rae video when she was on the Man of the Year issue. And some other stuff with Travis Scott, Kylie Jenner. And I got to do both creating graphics for videos, as well as producing and interviewing people for video too. So I got a whole spectrum of experience in that area.
Maurice Cherry:
I don't know if there's some Conde Nast video Style Bible, but all of the videos that I watched out of GQ, Vanity Fair, etc., are so well done. It's some of the really good video content. I'd say even now in this kind of, I don't know, short video age when people look at Reels, and TikTok, and stuff like that. GQ is doing some of the best long form, and when I say long form, I'm thinking, I don't know what. 10 minutes or more I guess. But they're doing some of the best long form video content out there. It's really good stuff.
Shakeil Greeley:
And I think actually two of the dudes who I worked with when I was there years ago I think are still there pushing a lot of that stuff forward. So they do some really awesome stuff. And it was a real pleasure to both be able to collaborate with that team, and also just watch them and see how they work. And I think that was something I really just did a lot of at GQ was just watching people, and just seeing how all these people move through the world, and did their work, and how people would just stroll into places they owned it, and were always going to think that they could get access to a certain person or anything. And that was really inspiring to me. I was like, "Oh wow, I guess I can just go do stuff. If I have GQ in my email, people will just answer my emails back. So I should just try to take advantage of that."
Maurice Cherry:
Yeah, I imagine that helps a lot.
Shakeil Greeley:
Yeah. I still get emails to this day of people asking me to feature their X artist in GQ. But yeah, those days are behind me now.
Maurice Cherry:
Yeah. Now along with what you just talked about with Splice, with GQ, and everything. You're on the leadership teams of two organizations, Àròko Cooperative and The Imaginary School. Let's talk about the Àròko Cooperative first. Because we've talked about it on the show before. As you mentioned earlier, it used to be known as Design to Divest. And we've had some folks on the show from Design to Divest. We had Michael Collette, we had Azeez, we had Zariah. What was behind the decision to change its name?
Shakeil Greeley:
So I'm actually super excited to talk about this because Design to Divest was this really impromptu gathering when we really came together initially. [inaudible 00:38:46] who was kind of the seed planter who put up the first Instagram post, even when we all came together for the first time, they were like, "We could change the name and maybe the logo could look different." I don't know. I just wanted to get people together. And I think that name and that group made sense for a while. And I think we retained a lot of the folks who kind of joined really early. And that felt good to kind of keep the momentum going.
But especially going into this year as we're coming I guess… Yeah, we're over two years old now. We had really started to gel a smaller, specific, dedicated team of folks that was just this core group of eight who had been consistently coming to stuff. The steering committee had had as many as 30 members at certain points.
So after a while and really working together week over week, we kind of gelled down this specific group. And once we kind of landed on that core group, we really started to ask ourselves, what do we actually want to do together? And what do we want to do here? And that led us to thinking about questions of what is the right name? Is Design to Divest, a project within our kind of wider umbrella of things that we like to do? We determined that it was.
So basically where we landed was Design to Divest is the first large scale project completed by Àròko Cooperative. And Àròko Cooperative is going to be kind of an umbrella organization for a variety of different initiatives that we're going to be doing moving forward. So Design to Divest being one of them. And that sits within our core offerings of things like zines, or merchandise, and publishing. We are also going to be doing some consulting work. So we actually just completed our first client project very recently. So there'll be case studies about that probably up on our website by the time this interview is up.
And then we're going to be doubling down on a lot of community initiatives. So we're going to be doing quarterly events that are for Black designers specifically, that are free. We'll probably be doing some more open events for the wider design community that'll be paid for. And then we have a Discord server, which is kind of just a little bit more impromptu place for Black designers to congregate.
So we really just took stock of all that stuff and determined let's put Design to Divest in its own box that allows all of the work that's been done by people who are not active in the group anymore to be really properly archived, and separated, and celebrated. And then gives this new kind of smaller group full license to create what we want this thing to be for ourselves, and really just not be bound by any historical things, or previous projects, or any of that.
And just really go from the ground up, working together to come up with a new name, and new brand, and new direction, and all of that together. So it was really just a chance to celebrate some old work and give ourselves a fresh start looking into the years to come for the rest of the cooperative.
Maurice Cherry:
Yeah. Sounds like it was a massive change than just the name. It really sort of changed a lot with just even the purpose. I mean, not so much the purpose behind why you came together. But how do you keep the group moving forward? What are the new goals and things of that nature? Are there other things that have changed over the years now that you've been doing this?
Shakeil Greeley:
Yeah. I think the biggest honor of my design career so far to build this group with these folks. And we've gone through all kinds of changes, whether it's going from using Zoom for our meetings and Slack, to moving to Discord, and using that as a primary surface for all meetings, and events, and planning, and all that stuff. To getting a better sense of what our actual deliverables and our offerings. The offerings we want to actually put out for our clients, and determining that maybe we want to do X thing and this thing, but maybe not this thing even, if we have the capacity and capability to do it.
And I think the biggest change too is we've all gotten paid this year for the first time. That's a big change. We've been doing it for free for two years, and we were able to get some clients, and get some funds raised. Everyone was able to get a check this year I think. I'm excited to see my own tax return from the work that we completed this year.
And I think another big change too has just been getting a lot closer to each other as a group, to where we feel really good about just moving forward on new projects without having to have everyone touching everything at the same time. I think that's been a big learning development for us is that we have a really wide set of skills in our core group of now nine. And we can divide and thrive. We don't need to have eight people on a certain project. We can just have two people on a project, and they're going to run it great. And that means three people over here can go and do something else.
So that process of just figuring out our working norms, and how do we operate as a non-hierarchical design entity, and just really figuring out how we can make this thing sustainable for the long term in a way that feels really good has been a series of ongoing changes for sure.
Maurice Cherry:
Now let's talk about The Imaginary School. The Imaginary School on the website is described as, "An eye on our present, past, and future." Where did the idea to start that come from?
Shakeil Greeley:
Yeah. So The Imaginary School I think, at least for me in my own practice. Àròko is kind of the group activity that I really spent a lot of my time with. And it's something that we're going to be doing consulting and making new projects and all this stuff. And Imaginary School is kind of my personal just personal passion project, which is really about education.
So the actual idea of The Imaginary School started back in college with a couple of my friends who were all a bunch of creative folks as well, and we just kind of came up with the name as an umbrella for any collaborations we were going to do amongst ourselves. And we put out one project, and didn't really put out any other formal projects after that. We all continued to stay friends, and we've all worked on different projects and stuff together. But nothing really formalized.
And I really wanted to take that, and revive it, and bring some life back to it in the form of more open collaboration with people all over the world, and different interests, and people that we didn't have personal connections to.
So in 2019 actually, I spent a lot of time thinking about what the new iteration of this thing could be. And that was spurned by some conversations I had with another friend who was in grad school and who was continuously being like, "Hey Shak, you got to read this PDF of Saidiya Hartman," who I'd never heard of at the time. I was like, "Oh yeah, that'd be great." And then, Hey Shak, you got to check out this great PDF by Fred Moten, and you got to check out this from da, da, da, da." And after a while I was like, "You know Isaac, is there a way we can just share this knowledge more widely? Because there's so many of these things that are becoming really foundational to my thinking and design process, and I never would've learned about them had you not shared that PDF with me." And we were like, "Yeah, I think we could figure something out."
So we really took the idea of The Imaginary School of that open collaboration, and wanted to figure out a way to just open source it basically and make it accessible to everyone. And also something that other people could replicate.
So right now, it is a two-part kind of operation. We have an arena page, which just houses all kinds of resources from across the internet in fields as disparate as video games, to the environment, to Palestine, to parenting and sexuality and relationships. We just have a ton of different information that's just kind of crowdsourced and crowd collected. And then there's a Discord server which is attached to it where someone can go and find someone to chat about with if they have questions about a particular topic or they found something really interesting and just are looking for someone to chat to.
So it's this two-pronged approach. And it's pretty chill, for lack of a better word. I don't spend a ton of time trying to curate stuff and push for engagement on it. I just really want it to be something that's easy for people to get into and use as they please. But that's an ongoing project for me. And I'm always looking for new ways to grow it and activate it. So I'll be doing probably more of that into the new year as well.
Maurice Cherry:
Yeah. I see on the website you have some of these discussions that you mentioned. Does doing The Imaginary School and Àròko Cooperative, do they share similar goals? Do you see there being some overlap between those two?
Shakeil Greeley:
Definitely. I think any project that I work on ideally shares some goals. And I think in those two projects, just that idea of having a more open and equitable kind of design world is a big one for me. I mean, the most popular channel of our Imaginary School channels is one that is specifically decentering whiteness in design.
So I think there's a lot of overlap in the goals of those two projects. I think Àròko is a bit doing it a bit more active way, whereas Imaginary School is more passive and just trying to get people information so they can reach conclusions and do their projects on their own. But definitely a lot of overlap in the long-term goals of both of those.
Maurice Cherry:
In recent years, what would you say the biggest lesson is that you've learned about yourself?
Shakeil Greeley:
I think the biggest lesson I have learned about myself in recent years is that I do not have the energy that I thought I had, is the biggest one. I think even when I was younger and would work all day, and commute, and then come home and work for five or six hours at night into the wee hours of the morning on freelance projects or side stuff, I think I was kidding myself that I could keep that going for as long as I did.
So that's really the biggest thing is that for me to do my best work and especially do my best work with other people, I need time to unplug, and de-stress, and just not think about design or any of the large issues that are constantly weighing on my head. I need time to just decompress and really give myself time to recover in between really digging into these projects.
Maurice Cherry:
I think the older we get, our energy levels in some ways kind of naturally wane. But I definitely get what you mean about that, it's more about what you put your energy towards, I think also.
Shakeil Greeley:
Exactly.
Maurice Cherry:
I think when you're younger, there's a lot of stuff that you try to do all the things because you have the time, and the capacity, and the space to do all of that. And then as you get older, you just become just more intentional about what it is that you actually want to put your energy towards, what you want to put your name on. That sort of thing, what you want to be affiliated with. It's less about doing all the things, and more about trying to do the right things for you.
Shakeil Greeley:
Yep. I completely agree. And as someone who had a traditional education in a lot of ways but didn't have a traditional design education, I spent a lot of my twenties… I turn 30 next year. I spent a lot of my twenties just saying yes to anything I could get my hands on, because I felt like I needed to prove my skills. And also I wanted to develop my skills. And that got very old after a while, especially when you're still dealing with commitments that are maybe multiple years old or something like this from when you were younger and a different person.
So yeah, definitely something as I move on is going to be just probably saying no to almost everything. And really allowing myself to just focus on the things that I think are going to make the most impact for myself and for the world. So Àròko and Imaginary School are two big ones.
I also would love to have a little time to just do stuff for fun. Again, I think I spent a lot of my last 10 years of my design career doing projects for people and with people and always serving as that creative liaison, or designer, or creative director or whatever. But it's been a long time since I've done something that was just for me. And I'd love to get back to the ideas I had when I was a kid of making a comic book. So hopefully that's the next actual personal project I do I complete in some indeterminable amount of time, maybe in the next five years.
Maurice Cherry:
Tell me about the comic book. Because that's an idea that I've had for a very long time. I've always wanted to do some type of a comic book, or a graphic novel, or something. I've sort of done print design at different times throughout my career. But I'd say roughly within the past year and a half or so, I actually started working with printers. Because I was working at a company, and we made a print magazine. So I got to really see behind the scenes with paper types and all that stuff.
And it's a lot less expensive than I thought it was. I think at the time that I was doing it also, there was just this massive paper shortage. Because I would think with masks and with just all the other stuff happening with the pandemic and things like that, everything was in a shortage. There were supply chain issues and stuff. But it's actually a lot cheaper to print say 100 copies of a comic book if you just want to test it out. Lot cheaper than you think, or a lot cheaper than I thought at least. I was like, "That's not a lot of money at all. I could do that." I just now need to write it, maybe find somebody to draw it color, and get all that sort of stuff
Shakeil Greeley:
I mentioned earlier I'm hugely influenced by video games, manga, anime, all that stuff. So this also ties into my last thing about taking more time and rest and all that. I've just been trying to a lot more time just playing video games and reading comic books over the last couple years. Because basically in the end of 2019, I was just so burned out and just had totally ran myself dry. And I realized, "When was the last time I just played a video game for two hours?" And it had been basically since my senior year of college. So I was like, "All right, let me take some more time to do these fun things." And so I've been reading a lot more comic books and all that.
And the idea I have, and I'm happy to share this with you right now, is basically make it a traditional kind of battle anime style, where everyone has a superpower, and they fight a big villain, and there's big fight scenes and all that stuff. But have it all be based around a community organization that helps their local community by day, and fights the US government's secret agents by night. And all of that happens in their dreams. So it's all kind of about astral projection. I think it allows for a lot of fun ideas to roam free. With the core idea of this is a group that's been fighting the government for years, and this government agency has been suppressing social unrest in people's dreams for hundreds of years or something like that. So that's the loose idea that I'm working with, and I really do want to put it to paper sometime soon, because I think it's certainly something I would be really happy to read at the very least.
Maurice Cherry:
I like that. I like that a lot. That's a really good idea. Who are some of the mentors, or colleagues, or people that have helped you get to this point in your career?
Shakeil Greeley:
I think there's one person in particular who is absolutely the most influential. And I mentioned her already, but Meg Vázquez. She's just been so huge for me, I think, and really getting that serious design education. So she's my boss at GQ. So we worked together at GQ for two years. We've worked together at Splice for almost four years. And Meg was a part of the Hillary for America design team. So she cut her teeth on all that stuff. And she's just been a huge figure for me in just in terms of just getting to know design better, and knowing how to operate, and how to just do design in a professional setting. So really, really could not have done it without her.
And then in addition to her, Charles Hall is another one who's really important for me in terms of my creative growth and expression. And he was a TA of mine at Penn in the graduate seminar I mentioned early in our interview. And he's an amazing designer, creative director in his own write. He wrote Michael Jordan's retirement letter, and just has an amazing way with words and communication. And we've worked on a couple projects together. And he's taught me a ton about the industry, and really pushed me as a designer to I think embrace my experiences a lot, and really lean on the things that I know better than other people. So those folks are super crucial.
But I also have to give a really big shout out to just my whole Àròko Cooperative team. I've learned so much from working with those people. And it's hard to put into words I think the amount of knowledge we've been able to build just amongst ourselves in the last couple years. And I think I've learned as much from that group in two and a half years than I have in my four years of Ivy League education. So those folks are all really foundational for me, and I could not have gotten to where I am or done any of this stuff where I'm at now without the help of the Meg, Charles, and my Àròko squad.
Maurice Cherry:
What do you want to change in 2023?
Shakeil Greeley:
In 2023, I want to just be really deliberate and intentional with how I'm spending my time. I want to be spending my time when I have to be working and making money, doing something that is directly making people's lives better. So I'm excited about joining this mental health company to do that.
And then also in my time out of the office, I want to make sure that anytime I'm spending doing additional work, it's stuff that's really important to me and really is serving me in the world. And then just having plenty of time to just relax. So really just making sure that I'm not spreading myself too thin. In fact, doing the opposite and giving myself a lot of time to just learn, and read, and mess with this comic book, and just chill out a little bit. I think I've earned it.
Maurice Cherry:
Yeah. Where do you see yourself in the next five years? What kind of work do you want to still be doing? What kind of new work do you want to do? Anything like that?
Shakeil Greeley:
Yeah. I think in the next five years, I would ideally be working full-time for myself or in collaboration with some of the folks I've mentioned before. I'm really excited about this new gig, and I have no idea where that's going to take me. But I really have the long term goal of being able to run my my own studio, either by myself or in collaboration with other folks. So that's what I'm really hoping for is getting the chance to just do that, and have a lot more freedom to go and just build the things that I think the world needs to have out in the world.
Maurice Cherry:
Well just to kind of wrap things up here, where can our audience find out more information about you, about your work and everything, your projects you mentioned? Where can they find that online?
Shakeil Greeley:
Yeah. So the best place to find me is just at my website. It's shakeil.com. S-H-A-K-E-I-L.com. You're going to find everything there. I'm really active on Arena, so if you're looking for a little bit more of a social atmosphere, you can find me at Arena/shakeilgreeley. And then for Àròko, you can find us at aroko.coop. So A-R-O-K-O.coop. And that's a great place to go and get a full sense of what we're working on. We have a really large project, which is our design manifesto that'll be coming out probably by the time this interview airs. So definitely go check that out. You're going to get some really interesting stuff, I'll tell you that much.
Maurice Cherry:
All right, sounds good. Well Shakeil Greeley, I want to thank you so much for coming on the show. I feel like this interview was a great way to kind of close out the year. One, I think just to hear about the great things that you're doing around something that we've mentioned on the show over the past two years, which is Design to Divest, that's now the Àròko Cooperative. But seeing how you are working with something like that and then taking that to move forward into a bigger, grander future, I think that's something that we all of course want to see, but something that we all need as well. And I'm just glad you were able to come on the show, and share your story. And I'm really excited to see what you do next. So thank you for coming on the show. I appreciate it.
Shakeil Greeley:
Thank you so much for having me, Maurice. It's been such a pleasure and a real honor to be on the show. It's an amazing way for me to close my ear up.
Sponsored by Hover
Building your online brand has never been more important and that begins with your domain name. Show the online community who you are and what you're passionate about with Hover. With over 400+ domain name extensions to choose from, including all the classics and fun niche extensions, Hover is the only domain provider we use and trust.
Ready to get your own domain name? Go to hover.com/revisionpath and get 10% off your first purchase.