Summer is here, and with the start of a new month, I'm bringing you my conversation with Treavor Wagoner, senior product designer, author, and quite the avid traveler! We spoke just as Treavor wrapped up his latest trip and right before the launch of the ebook version of his latest book, "So Much Trouble".
Treavor talked about what drew him to working at Redfin, and from there he spoke about life growing up in a small Texas town. Treavor also went into his college days at University of North Texas, and shared how his love of writing drew him to teaching himself HTML and CSS. We also touched on a number of different topics after that, including how he's unlearning harmful habits and how his non-linear career path has allowed him to indulge in a lot of his personal passions. According to Treavor, being Black and queer in tech is hard, but navigating it is possible — keep going!
Transcript
Full Transcript
Maurice Cherry:
All right. So tell us who you are and what you do.
Treavor Wagoner:
Hi, my name is Treavor Wagoner. My pronouns are he/him, and I am a system designer by day, and then a seeker, traveler by the rest of my life.
Maurice Cherry:
How has 2022 been going for you so far?
Treavor Wagoner:
I would say it's been going pretty well. I moved back to Austin to kind of start going after my dreams. It's been going well so far. Well, it's been kind of going well so far. I just adopted a dog and so it's a little bit of a harrowing experience.
Maurice Cherry:
Oh, nice. What kind of dog?
Treavor Wagoner:
So he's a mutt, but we just got back his DNA results and he is German shepherd, Australian cattle dog, Shih Tzu, and a small poodle mix.
Maurice Cherry:
That is quite a mix.
Treavor Wagoner:
Yeah, a lot of energy.
Maurice Cherry:
I can imagine. Yeah. Aside from the new dog, do you have any kind of plans for the summer I saw on Twitter, you mentioned that you're touring US national parks. Is that still going on?
Treavor Wagoner:
No, actually, I did that last year, so that kind of ties into what I'm back in Austin for. But last year I did a seven month road trip around the west and where I was seeing national parks, as well as seeing friends who hadn't seen in years because of the pandemic. And then also kind of keeping an eye out for land to buy or a house to buy or whatnot because Texas prices have gone up so wildly, so it's been kind of difficult to find places to live. But I moved back to Austin to kind of reassess, save money, just prepare for the next five years of my life. But as far as this summer, no big plans. I think it's just beat out the heat here in Texas, train my dog, take care of my dog and hang out with my friends who live here while I can.
Maurice Cherry:
Nice. Now you were there for South By this year. This was sort of the first year back, I think, after two years, roughly of sort of remote South by Southwest. Did you notice like a big change in the city with South By coming back?
Treavor Wagoner:
Typically, before or BC, before COVID, South By would shut down the whole city and all the local residents would leave or just stay in the house until South by went away. But this year, it was very quiet. It was a slow ease back into city shutdown. Typically, when South By is going on, you can't go downtown, can't find a parking space to save your life. But I went down to downtown once or twice and it was like any other day, to be honest. No streets were shut down as far as I saw. So yeah. I mean, I didn't really participate in South By, but just because I didn't want to deal with crowds and COVID and things like that.
Maurice Cherry:
And you live there, so what's the draw?
Treavor Wagoner:
Exactly. But the thing about South By which a lot of people don't really realize is that you have South By film, music and all the other treks associated with South By, but there's also a lot of free shows or peripheral shows that are happening that you can go to, parties and things like that. Restaurants and local vendors are doing cool things for all the traffic, all the South By people coming into town. So yeah, I mean, that stuff is fun, but like I said, dealing with traffic and parking, all that stuff kind of is a drain sometimes.
Maurice Cherry:
So currently I see you're working as a senior product designer at Redfin. Tell me about that. What drew you to the company?
Treavor Wagoner:
Actually, I didn't see it for Redfin initially. So I was the former head of design. Colin Gregson reached out to me on LinkedIn and he was like, "We're trying to start up the design system at Redfin and we need someone like you." I guess he had heard about what I did with Indeed. And he wanted to kind of do the same with Redfin, but at the time I wasn't really looking for a job. I wasn't working at the time. I was actually taking a break. I was on another sabbatical. I had just left a company where I had experienced racial discrimination and was taking some time to heal from all of that.
Treavor Wagoner:
And I let him know. I was like, "Hey, I'm not feeling it right now. I'm not feeling it right now. I'm healing from that. I'm dealing with COVID." I mean, I didn't catch COVID, but the pandemic was fresh and new. This was like March 2020.
Maurice Cherry:
Oh, wow.
Treavor Wagoner:
Yeah. So I was like, "Uh-uh (negative), I'm not." It was at a time where I was once again, wondering if I wanted to stick with the tech industry or just, I don't know, do something else, but I'm a completist and obviously I decided to stick with it and he kept reaching out a couple of times to see how I was doing, where I was at. I think that the next time that he reached out was around June 2020, and of course around that time, it was not a good time at all because of protests and police murders and things like that. Which again, just kind of reopened the bullshit that I had experienced. And I was just very frustrated and angry and jaded and bitter and old.
Treavor Wagoner:
I think it was around December is when I told him, "Hey, I feel that I can jump back in and actually provide or do what I'm here to do when it comes to systems design and really help you out." So we began interviewing and all that stuff, and it was probably the best interviewing experience that I've ever had hands down. They really made me feel comfortable, and in the past, what I've experienced with interviewing as a black person is that people don't really see it for you, or they don't think that you actually have the expertise that you do have. And with Redfin, I just felt like they allowed me to present my work and the stuff that I consider to be my craft, the things that I study, things that I love to do, which is signing a system and they heard me out, and they loved it. And they were like, "Yeah, you're the on." And then they offered me a deal. And I was like, "Yeah."
Treavor Wagoner:
The story of trauma doesn't stop there. In Texas, we had the winter storm maybe a week before I was supposed to start.
Maurice Cherry:
Oh, with the power grid and all that stuff, right?
Treavor Wagoner:
Yeah. It was very bad. I was one of the unlucky few who did not have power or running water the whole time, and we're talking single digits. Yeah. It was traumatizing. The whole time I was thinking, "Am I going to survive?" I'm checking in with friends and they're telling me, I'm not going to say it here, but it's pretty traumatic stuff that they experienced. We're talking death and things like that. And I, like a crazy person who has experienced a lot of trauma in his life, I was like, "You know what? Sure, I can start a job following all that." So I started the next week and I did it with a smile on my face, but definitely it was a mental wear down for me eventually.
Maurice Cherry:
You know, I think we're going to look back in the history books and just see how much repeated trauma and shit black people had to put up with that summer of 2020, because I got laid off right around that time, in May, around Memorial day. And I remember I didn't really feel like going back and trying to jump into finding another job. I had just been at this place for two and a half years and I sort of wanted to take a break, but I felt extremely guilty about taking a break at a time when people were out protesting in the streets for such a worthy cause. And I'm like, I really need this rest, though. I don't know what I'm going to have another time in my professional career to actually be okay with staying still for a few months because we got severance and all that sort of stuff.
Maurice Cherry:
And what ended up happening, and I think a lot of black folks, again, during this time will mention this is that now you have this influx of companies that are not only pledging to do better in the face of all of this, but now all of a sudden I got work. I'm getting bombarded with offers and things to do and talking to companies internally about ways that they can change their DEI and all this sort of stuff. But then also being said, this is such a watershed moment, and do you think that this will continue? And I'm like, no, but also it's not really up to me to do that because you, as the white people in power, it's on y'all to continue this. It's not on us. It's not on the aggrieved to try to fix this. It's on y'all. And of course now two years later, pretty much all of those promises have gone up in smoke.
Treavor Wagoner:
Yeah, I think I would say with Redfin, you asked me about Redfin. I would say that I've really seen them try. Not trying to be the spokesperson for Redfin, because I don't think I could do a good job at it, but I'm really impressed with how they've been leaders in the real estate industry of trying to do the right thing for not only black people, but marginalized individuals.
Treavor Wagoner:
They've removed crime stats. Because our researchers are amazing, they've removed crime stats from house listings or property listings because they found that the areas that see a lot of "crime" are over policed and are predominantly black or brown, it's kind of skewed data that they're getting. So why have that on there? It's not clean data, it's not representative of the actual neighborhood, so let's remove that.
Treavor Wagoner:
And I think they've kind of put the pressure on other real estate companies to do the same as well. So that really impressed me. Not only have you cleaned up house, clean up your own house, but you're also encouraging other people to clean up their houses too. I thought that was really great.
Maurice Cherry:
And I should mention, this whole conversation is not to bash your employer. So I don' want them to think that we're going in on Redfin or anything.
Treavor Wagoner:
Oh, no.
Maurice Cherry:
No, but I think it's just worth mentioning that during that time in particular, there were so many friends of mine I know that were finally getting more speaking gigs, getting more design gigs, more companies were hitting them up. They were getting more job offers and it's kind of bittersweet because yeah, it's great that you see what I'm able to offer, but this is what it had to take for that to happen? And for it to not even be a sustained thing, it's just sort of this one spike, and then that's that. It's crazy.
Treavor Wagoner:
Yeah. It's interesting because it's like, finally. For me, someone who's been in the industry for almost 15+ years, who has been around a lot of designers who get awards and things like that, or whatever or just get a lot of recognition; it felt good to finally be recognized in some way, but it was also bittersweet because I've been here, I've been doing the dang thing. I've been doing a great job at it, and in a sense, it's like you're not really recognizing me, the work. You're recognizing me, the black designer. I'm more than that. I do more than that.
Maurice Cherry:
Yeah. Or if anything, they're kind of trying to maybe wallpaper over some corporate guilt.
Treavor Wagoner:
Yeah, exactly.
Maurice Cherry:
Well, not to dwell too much on work or anything, but I'm curious what's a typical day like for you at Redfin? What's your day-to-day look like?
Treavor Wagoner:
So my title is product designer, but our design system team is very small. It's just mainly me and my co-lead, who is a designer as well. So we don't have a direct manager. We don't have a product manager in our "pod." We work with an engineering team, but they're a separate team. They're not actually a part of our team, but we work very closely together all the time. So my day-to-day is looking at roadmaps and kind of filling in for the product manager role. It's also doing some design tasks as well, so designing components, researching systems, checking in with my co-lead to make sure that we're on track to meet our goals for our MVP of the design system and things like that.
Treavor Wagoner:
Sometimes we get questions from our design system customers, which are designers and engineers from the company. If I know the answer, which most of the time I don't, I'll chime in and kind of help out wherever I can. So doing support, thinking about educating, how we're going to educate our customers about the new system that we're working on, checking in with our stakeholders as we're building the design system, to make sure that we're in alignment and we're doing fulfilling business needs as well as our customer needs. And then also making sure our partners we work with to build the system are happy and aligned with us as well. It's a lot of engagement. It's a lot of communication, which for me as an introvert can be a little draining sometimes. But I would say that I have a pretty good self care regimen. I could do better, but I try my best.
Maurice Cherry:
Yeah. I think especially throughout the pandemic, we're all just trying to hold on. Especially with all these other things that are happening out in the world that are not pandemic related that are still compounding stress. I don't want to specifically give name to any tragedies, but for folks that are listening, they know what's going on right now in this time in the world. It's heavy, it's heavy.
Treavor Wagoner:
It's like a landmine. You're just walking through this really beautiful field and you come across landmines here and there. Like you mentioned, not to name any tragedies that have happened, but there's so many, so take your pick. But each one of those, it affects me. It affects me in some way. I'm an empath, so I see people hurting and I want to do something. I want to take the hurt away, but I can't do anything about it. Yeah. I feel like the closest I can get is donating money, but even that feels like it's not enough.
Maurice Cherry:
Let's switch gears here and learn more about you and your origin story. Like you mentioned, you're in Austin, Texas right now. Is that where you grew up?
Treavor Wagoner:
I did not grow up in Austin. Austin was always this cool city, but I grew up near Waco, Texas. Which, if you're not familiar with Waco for some reason, it is in the center of Texas, central Texas. I grew up in a very small town, maybe 15-20 minutes north of Waco. Very small town, we're talking less than 900 people growing up. Yeah. I'm from the country. Right now, you're probably not hearing my Texas accent, but it's deep in there somewhere.
Treavor Wagoner:
At a certain point, my mother who at the time was a microbiologist, couldn't find a job in the Waco area. She was also involved with the military. So we had our house in near Waco, but we also lived up in Arlington, Texas, which is in DFW. So we had a dual-residence type situation where we would live in Arlington throughout the week and then go down to the country on the weekends. So I had a city life and a country life at the same time, which I think hopping up and down I-35, sitting in a car for an hour and a half each way kind of yielded into me being a traveler when I got older, and just wanting to explore more of the world, more of our country.
Treavor Wagoner:
When I was at the age where I needed to start going to school, I started going to Christian private school in Arlington. It was non-denominational, so all walks of life were there. Catholic, baptist, Christian, Asian, black, white, Latino, et cetera. The neighborhood that we eventually settled in in Arlington was predominantly Hispanic, or at least it became predominantly Hispanic. And my babysitter who I went to hang out with after school was Hispanic, she was from south Texas and she taught me Spanish.
Treavor Wagoner:
So I was exposed to a lot of culture at a young age, but I was also from a small town, so I faced a lot of small town mindset, which is not being exposed to a lot of different cultures. So I was always met up with encountering people who did not realize that there's a world outside of the small town, outside of where Walmart Super Center was the biggest thing, the happy place.
Treavor Wagoner:
So yeah, it was fun. It was interesting, but I eventually had to get out of there because I'm a queer person and it's a small Texas town, so you can gather what that means for me. But I had to go find myself. I had to see what kind of life I could lead being a black queer person. And that's where I ended up in Denton, Texas, going to UNT, or University of North Texas.
Maurice Cherry:
So before that, though, you started off at a community college at McLennan, was that in Waco or nearby Waco?
Treavor Wagoner:
It was in Waco. So I went at the same time. I've always been kind of an overachiever. I think it's because of the private school education that I had. But while I was a, I think junior and senior at West High, which is in West comma Texas. We say West comma Texas because when we say West Texas people think Western Texas, and it's a town called West. You may have heard of it. Speaking of tragedy, there was a fertilizer explosion that kind of almost demolished the whole town. It was around the time the Boston shooting happened in 2013, '14.
Maurice Cherry:
Oh, yeah.
Treavor Wagoner:
Yeah. Anyway, so I went to high school there, but at the same time I did dual credit, which is when you take government and economics and some other courses, you also get college credit for them. So the local community college that was doing that was McClennan community college. So I didn't actually do full fall spring semesters. I did summer school, summer classes. And then I eventually went to, I transferred those credits to UNT. So I consider University of North Texas my full on college experience, and McClennan, or MCC was my kind of interim exposure to college.
Maurice Cherry:
Was that a big shift, going from a community college to a four year?
Treavor Wagoner:
Yes. It was less of a big shift going from community college to a full on university and more of a big shift going from being very sheltered to just all of a sudden having no rules, no one to watch over me or keep me out of trouble or whatever. No one to keep me from figuring out what queerness is or my identity is. So yeah, it was a unique experience, I would say. It wasn't something that I wasn't used to, because I would say going from a private education to a public education was far more of a big shift, and that happened when I was in sixth grade, where all of a sudden you're enforced to be very prim and proper, no cursing, to being in an environment where people are fighting, kids are fighting all over the place, cursing, having sex. Like, what did I get myself into?
Maurice Cherry:
It was a totally different world, it sounds like.
Treavor Wagoner:
It was a totally different world. No offense to Mormons, but I felt like I was a Mormon kid actually going into the real world.
Maurice Cherry:
Was your Rumspringa.
Treavor Wagoner:
Yes. But at 12, 13. Looking back, it's funny and hilarious, but at the time it was kind of scary. So I would say when I transitioned from graduating from high school and attending some community college courses or doing some community college courses to full on living in a dorm, being on a college campus, meeting people from different parts of the world, I would say that was very exciting for me. I just felt very free.
Maurice Cherry:
I hear that you were dubbed "the guru" while you were there.
Treavor Wagoner:
Yeah, that was a nickname that my manager at the time gave me. That's funny. I started as a web designer, so I was designing blogs when I was in high school, and online blogs were my saving grace as a black queer person. I didn't have any friends, really, in high school, so I would just write online and that was my escape. So in escaping to writing blogs, I started designing them and created a service out of that for other bloggers. So I would create their templates, their blog templates. I learned CSS from doing that, and I think a little bit of HTML at the same time, and also got to flex my creative muscle as well and creating color schemes and finding this rinky dink image creation software, editing software, and creating mass heads for blogs and stuff like that.
Treavor Wagoner:
But that led me into wanting to do that as for actually getting paid to do it. And so within a couple of months of being on campus in my freshman year, I found a job flyer for a web designer for the rec center on campus. And I kind of just begged my way into that job. They gave me the job and after about a year or so of doing that, the head of IT for the division that the rec center department was under saw my work, and he was like, "Hey, would you like to do this for the whole division?" And I was like, "What does that entail?" He was like, "That's like, you get to be the webmaster, web designer for 30 to 40 websites." And I was like, "Okay, sure."
Treavor Wagoner:
He was grateful for it because it was cheap labor, but I think that was the first time that I learned how to be… Not learned how to be, but I think that's where I adopted my skill as in what I call an octopus. Like I mentioned, I had to maintain design, develop 30, 40 sites and they all kind of looked the same, but they had all had to look the same because they reflected the division, not so much their department. So I guess in a sense, it was my first time working with multi-brand design systems, which is crazy, because I didn't really make that connection until just now. Like oh, I've always been working on multi-brand design systems.
Treavor Wagoner:
But because I understood system thinking, even at that age, which was around, I think it was 20, 22, he called me guru. So I understood our process was important. It was almost necessary to maintain that many properties all at once. You have to have some semblance of organization. So he just saw my approach and the fact that I plastered this cubby hole wall that I had. I was working from the storage room because we didn't have an office or a desk for me to work in. And so while I was in the storage room, I would just plaster all the walls with site maps and diagrams and whatever, just to keep myself organized with all these many different properties that I was maintaining.
Maurice Cherry:
So what was that early post-graduation career like?
Treavor Wagoner:
Because I had already had a lot of experience under my belt already having been paid to do web design, salary wise, I was able to get a high wage for my first job out of college. It was hard because it was at the time where we were having the recession in 2010, so it was very hard to find a job. But once I got a job, I was able to get a high salary. And high salary at that time for me for a, I guess, relatively kind of new designer was $45K in Dallas area. Yeah. I felt like I was going from ravioli eating every night to having a luxury apartment overnight, it felt like. It was interesting. It was a little bit of adjustment, and I don't think I quite found the balance. Eventually I was let go from that job, and I think that was pretty devastating to experience that. But it led me to creating my own business with my former partner, romantic partner, which was a bad idea.
Maurice Cherry:
Was that business Braver?
Treavor Wagoner:
It was, yeah. It was a combination of our names, but it was also a representative of the kind of work that we wanted to do, which was a traveling philanthropic, but also providing web development solutions to small businesses in the Dallas area. So yeah, and we were able to do that. We actually started our company cash positive, so that's always been a great accomplishment of my own. It's not something that people know about, but it's something that I'm really proud of, that I was able to do that.
Maurice Cherry:
Now, you're also the co-founder and the executive director of a group called Black UX austin. Tell me about that, and what did you want to sort of get out of that group?
Treavor Wagoner:
Oh my gosh. So going back to talking about leaving a company that I was working for, that I faced some racial discrimination, a researcher that I was working with at the time, Carmen Brunes, she's also black as well, but she saw what I was going through and she was like, "You need a release. You're way too talented to be treated this way. And I want to provide an outlet for you to do what you do best." Two other researchers had started Black UX Austin before I even came along and they just had never been able to get it off the ground, and so she told me that she wanted to actually take it all the way.
Treavor Wagoner:
She wanted to be nationally recognized and be the one stop shop for black people wanting to get into tech, specifically in the Austin area, largely because black people in tech are usually the onlies in the company. That's the typical experience, whether you're the only black person on your team, in your organization, in your department. And so you may experience things that if someone like you was around, they would tell you "Girl, you're going through some shit right now. They're treating you badly. It's gaslighting."
Treavor Wagoner:
So there wasn't that community there before we came along. I don't think there was that kind of community in Austin specifically, and if you've been to Austin, you know that it's very white. There's not that many black people here at all. It's funny, because one of my best friends asked, I think he was asking someone else and I think one of his other friends had visited Austin and he was like, "Did you see any black people there?" And he was like, "No." I told him, I was just joking, but I was like, "Yeah, I'm the only one here. I'm right here. You're talking to the black people or the black community in Austin." No, just kidding. There's more than that of course, more than me.
Treavor Wagoner:
Yeah. We started Black UX Austin as a means for black people in tech to have a community, to have a safe space, to not feel like you are being tone policed, to just let your hair down and just be yourself. We started right before the pandemic started and as we were reforming and making it kind of formalized COVID started. And so we were like, "Oh, crap." So by that point, we had only had one in person event. And then we had to shift everything to be all virtual. And we got so good at it that other black organizations that were in and out of tech were like, "How are you guys doing this?" Because we got really good at it that people on LinkedIn, on maybe Instagram, too, or whatever were seeing what we were doing and were wanting to support.
Treavor Wagoner:
And these are not just black people, but also white people, organizations where they've seen or witnessed black people being oppressed or mistreated in some way. They just wanted to support. So there were other black organizations or organizations in general were just asking us, "How are you guys able to grow and thrive online as you're doing?" Part of it was that I know a lot about creating online community, having been someone who grew up needing community when I was growing up in rural Texas and being the only very sensitive black person in probably a 20-30 mile radius. So I sought online community as much and as often as I could, and so I just learned from that and I think that has warmed its way into or carried its way up to now, which is providing community or safe spaces for other black people.
Maurice Cherry:
Now, I feel like I'm mentioning all these aside, but as I did my research, I saw that you're a poet and you're an author. Tell me about that, particularly about the impetus behind your latest book. Where did the drive come from for that?
Treavor Wagoner:
My gosh. So first of all, I don't call myself a poet. I do write poetry, but I don't feel that it fits me well. I call myself a writer. Poetry is not the only writing that I will do. I want to do more memoirs and things like that, but actually I didn't get my degree in design or web design or anything like that. I got my degree in creative writing. I had started to pursue creative writing and communication design, which if you're not familiar, communication design, at least at UNT, it encompasses advertising and graphic design. So not web design, but it is design or the visual aspect of design. And at the time, it was the closest thing that I could get to a design degree.
Treavor Wagoner:
And my minor is in computer education and cognitive systems, which translation, that means a couple of courses in installing Linux systems and some Adobe Photoshop courses. So yeah, that was the closest I could get to having a web design degree at that time, which was between 2006 and 2010. But eventually I ran out of financial aid and I just stuck with the English creative writing aspect of my life. So growing up, I've always had, I guess, an affinity for writing. I've always wanted to be a songwriter, and so I started writing songs at 12, just because I had seen one of my favorite songwriters, Mariah Carey. You may laugh, but she's a great songwriter. Obviously we know a lot of our songs. I've always just written lyrical poems. Yeah. There's a floppy disk somewhere in my storage somewhere of maybe 500 lyrical poems I had written when I was a kid.
Maurice Cherry:
Not a floppy disc. You got to get it off the floppy disk, man.
Treavor Wagoner:
Yeah, I know. You know what, I think at some point I did translate them to modern digital at some point, so they're probably somewhere on a hard drive somewhere maybe. But yeah, I don't know if I want to revisit those, to be honest. They're probably terrible. But yeah, while I was at UNT, I got my English degree and like I mentioned before, I had started my UX product design career. Product design is kind of like a jealous mistress when it comes to my other abilities, so my writing kind of had to be pushed to the side, but eventually I was approaching 30 and I was like, "What can I do very quickly that I can be proud of my twenties for?" And that was creating or writing a book.
Treavor Wagoner:
And so I self-published my first title, which is called The Remaining Trouble and Other Battles. And then during the pandemic, I kind of remixed it and expanded it and republished it as So Much Trouble. And in terms of writing, it's probably the project that I'm most proud of, because the way I was able to produce it is how I envisioned it, and the quality is great in terms of design and writing. I was just very proud of it. I think all creatives should have something that they're just absolutely proud of that they did. I feel like that's very rare. Even if you do great work that other people admire, this level of self deprecation that designers have, or they don't fully love the work that they do, even if it's great. So I think that everybody should have that one project where they're just like, "I absolutely love the shit out of this thing."
Treavor Wagoner:
So yeah, the book is about, it's a book of poetry, a collection of poetry about based on a time in my life where I had experienced relationship trauma. What I aimed to do with the book was to really just tell a story of a black kid who didn't know how, but just really wanted to be loved and to love. And I feel it's intense at times, but I love how it came out and anyone who's read it has told me the same.
Maurice Cherry:
Now when I asked you earlier about what you wanted to discuss, you had told me a few things that I kind of want to unpack a little bit. You said navigating a box-based world as an odd shape. You said unlearning harmful habits, and you said self parenting. Talk to me about it. What's on your heart?
Treavor Wagoner:
It's very woo woo, and that's kind of where I'm at in my mid-thirties right now. This is not the case for everybody, but for a few millennials, we've grown up in and seen some shit. We've grown up in a time where our parents told us one thing and the world is actually another. So there's a great deal of, at least when you identify as black and queer or gay, and so those are two communities that have seen a lot of shit go down and who have experienced a lot of things, a lot of terrible things we're talking. If you're black, you know what we've been through, but in terms of the queer community, AIDS, I grew up during the AIDS epidemic/pandemic and the fallout, the religious fallout of that. People who are religious saying you're going to hell because you got aids or because you're gay or whatever.
Treavor Wagoner:
And just living in fear of identifying as gay and over time, I've learned to unlearn all of the survival tactics that I've had to learn growing up in rural Texas or growing up in Texas in general. Age 35, I'm trying to just radically authentically be myself and love myself and encourage other people to do the same. Not living under any guises, any false pretenses or anything like that. Just be yourself and love in that. I'm finding that it is yielding a great improvement in your health, in your physical health and your mental health as well. It's really important to just be yourself. So that's where I'm at.
Treavor Wagoner:
And I think you mentioned self parenting, I was talking to a friend of mine who is also a black queer person and he was like, "We need somebody to speak on the unique experience of being a black queer cis male and the relationship with our mothers." My relationship with my mother has been very rocky. When I came out to her at 19, I wasn't under her roof. She maybe would have disowned me completely, so I'm glad that I had the wherewithal and the knowledge to just wait until I was out of her house to tell her who I actually am.
Treavor Wagoner:
After that, I think we were even more distant than we were already, because I think moms know, but once you say the words, then they actually know, and there's no denying it, and so I think that created a bigger rift between you, too. And so because of that, there were things that as a, what we call in the community "baby gay," or somebody who's fresh to the gay community, there are some things that I experienced that I really could have benefited from having a parent there or some kind of mentor or something to kind of guide me through all this newness, and I didn't have that necessarily.
Treavor Wagoner:
So I had to learn how to self parent. I had to learn how to look at the seven year old, who was scared to be himself and say, "There's nothing wrong with you." To just learn to love myself. And I think that plays out in every aspect of my life, even my professional career. There are times where I deal with imposter syndrome or just being in spaces where I wasn't previously, and now I all of a sudden am because of the great shift in thinking in the industry. I'm specifically talking about summer 2020, where all of a sudden the gates that I wasn't allowed to enter through, all of a sudden I am, but I have no understanding of how this new arena plays out or how to be or anything like that. So I deal with imposter syndrome.
Treavor Wagoner:
And then you know what I do? The kid who just felt very ostracized, very on the outside of everything, on the outside of blackness, on the outside of queerness, just because I didn't have access to it, that plays out. And so what ends up happening is when that little kid comes out, the 35 year old bubbles up and says, "You're okay, I got you." And that is essentially self parenting, basically being your own advocate and standing up for yourself.
Maurice Cherry:
Do you think you're still trying to find yourself?
Treavor Wagoner:
I think if you're living, you should be, because we're always changing. I identify as a seeker. I think it plays out in my travel habit. I'm usually traveling by myself, and I prefer it that way, largely because traveling is not vacation for me most of the time. It's me thinking and writing in exotic places, in dirty places or whatever, what have you. Just being here, there and everywhere, just trying to learn about myself in different environments.
Treavor Wagoner:
Also, I feel like growth happens when you're out of your comfort zone, and so that's why I do that. I want to learn as much as possible about myself. And I find it to be a common thing where people don't want to do that either it's from fear or they're afraid of what they might find or lack of self confidence, which I totally understand. But I don't want to live in fear in my life, so I put on a brave face and I go into the unknown. So, that's me.
Maurice Cherry:
I feel like there was a lot of subtext in that inhale just then. But black person to black person, I felt that. I felt that. If you knew that you couldn't fail in your professional life, what would you want to do? What would you want to try to do?
Treavor Wagoner:
Oh my gosh. That's related to the question of if you weren't a designer, what would you be? And I would say if I weren't a designer, I would probably be a professional entertainer, a singer or songwriter or something. Being a designer in the tech world, it can be very technical, very heady stuff. I find I want to flex my emotional muscle more. I try to do that as a system designer. As designers, we're empathic anyway, or we have a lot of empathy. It's just a part of the job, but it's in a technical space most of the time, so you can't really go too deep with it and understand fully what your empathic abilities are. But with creative careers like music or writing or even acting, you get to explore that more and understand humanity more or better. That's what I would be.
Treavor Wagoner:
But if I were to stay in this hypothetical situation, if I were to stay within the tech industry, I think I'm close to what I dream of being. This is going to sound very nerdy, but hey, we're all nerds here. Kind of like a special agent designer in the realm of design systems where I help teams adopt the design system, where I basically do the dirty work for them of taking the existing product and essentially almost creating kind of a new version of that product with the design system and basically going "bippity boppity boo," over amount of time, taking what was old and crusty and putting some shine on it, making it golden, saving the day in that way. I'm almost there.
Treavor Wagoner:
A part of it is trying to get business to understand what design systems even are, and then also getting them to understand the pain point of a feature team adopting a design system and how hard and strenuous it is. So if there was someone like me or a team that I was a part of to go in and do that hard work for them and essentially save the day, get some happy smiles in there, make the business feel like their employees are happy just because somebody came in and helped them out, then that's what I would love to do. I'm a person who, I don't care about promotion. I don't care about money. It's more about how I make people feel. I want to help people. And if I can help people with their jobs, their day to day, that makes me feel good. That makes me feel like my job is rewarding. So yeah, that's me.
Maurice Cherry:
What career advice would you give to somebody, they're listening to you talk, they're listening to your story and they see that you've had this very, I think non-linear career path, is probably a good way to describe it. What career advice would you give to someone who is walking that same sort of path?
Treavor Wagoner:
There was advice that I'd gotten from design evangelist Steven Anderson, when I was, I guess, fresh out of college and at the height of being really unhappy with my first job out of college. He gave the advice of have fun with your career. And I'm going to expound on that and say, don't just get a job get a craft, something that you can believe in, something that makes you happy and makes you joyful. It makes you want to wake up in the morning and get to it, jump into it. I'm so glad that design systems has become a thing, because when I wake up in the morning, I'm really excited to just jump in with design system stuff. I really geek out on it to the point where people don't understand what the heck I'm talking about, because I'm speaking a different language, I'm speaking a systems' language, and they're usually speaking a product language.
Treavor Wagoner:
But yeah, that's what my advice would be is have fun with your career. I think something that we didn't talk about really was at a certain point, I was a career contractor, so I was kind of like a handyman and that meant I was taking on jobs three months or six months at a time in Austin, Dallas, Seattle, or if I wasn't anchored to a city, I was traveling full time around the country, doing things. At times, I was working from Costa Rica while I was backpacking and things like that. So yeah, I've always wanted to just not do things the typical way, and it has always made it fun. My favorite thing is to tell people things like that and to see their face is like, "Really? What?" Just shock people. So have fun with your career.
Maurice Cherry:
To that end, where do you see yourself in the next five years?
Treavor Wagoner:
I'm going to ask a clarifying question. Do you mean professionally or do you mean in my personal life?
Maurice Cherry:
I mean any way that you wish to take it.
Treavor Wagoner:
I was hoping you would say one or the other, because that would make it easier. But I'm in my mid-thirties and I'm thinking a lot about my personal life. I've given a lot of attention to my professional life up to this point, and like I mentioned before, product design or my design career has been like a jealous mistress of anything else that I try to focus on. So I had the great ability during my seven month road trip last year to kind of do both. I think about where I want to go from here or from that point, and also foster my design career. And I see myself retiring from design. I haven't really told anybody that. I don't think it's feasible, but I would love to.
Maurice Cherry:
Why don't you think it's feasible?
Treavor Wagoner:
I think because I'm thinking very realistically, I'm looking at my finances and I'm thinking, "Okay, you want to do this and this and this and this and this and this. How are you going to pay for that? Oh, right. You have to have a job, Treavor. Come on. Get real." So I would love to get to a point where design is not my only main means of income. I'll say it that way, where it's not my only means of income. Maybe I'm still doing design systems in some way, but it's not the only thing that I'm doing. I'm finding balance. That's where I want to be in five years, is maintaining a balance where I'm loving life still, I'm loving doing design systems or helping people with design systems, but I'm also creating a family.
Treavor Wagoner:
I feel like with my career, I haven't fully been able to do that. I've been very much a career girl. So yeah. So to be able to kind of invest more in, like I mentioned before, the emotional side of myself and have family and people. I guess just foster more relationships. It's kind of a long-winded answer, but that's where I'm at. I'm kind of thinking on the spot a little bit, but that's where I want to see myself in five years, is feeling balanced, full of joy, and loving what I do in terms of work. And I'm almost there. I feel like I'm almost there, and it feels really good to be almost there, whereas before it felt like it was a long time away.
Maurice Cherry:
Well, just to wrap things up here, where can our audience find out more information about you about your work? Where can they find that online?
Treavor Wagoner:
Yeah. So you can find out more about my writing and my design@treavorwagoner.com. My name is spelled a little weird, I have some extra letters in there, so I'll spell it for you. It's T-R-E-A-V-O-R W-A-G-O-N-E-R.com, and you can go to my design page and you won't have access to my portfolio, but you'll see all the other nerdy things that I write about there as well. You can also follow me on Twitter @TreavorWagoner. That's it.
Maurice Cherry:
Sounds good. Well, Treavor Wagoner, I want to thank you so much for coming on the show. I get the sense that you are someone that is at a crossroads right now. Usually when I give these post scripts, when I'm talking to the guests, I'm saying that you're doing great work, which is not to say that you're not doing great work, but I really feel this sense of tension within you, like you're at a crossroads right now. I would be interested to see if in the next five years you fulfilled that balance that you're seeking.
Treavor Wagoner:
Yeah. I've been seeking, living that persona for years, and as a seeker, you eventually find. And so that's probably part of the tension, is the realization, I would say, as a seeker is that you realize what you're looking for, you have already had. And so now that I've kind of realized that I've always had it, now I get to actually discover it more, what I already have, and enjoy it. That's where I'm at.
Maurice Cherry:
How profound.
Treavor Wagoner:
I am a writer.
Maurice Cherry:
Treavor Wagoner, thank you so much for coming on the show, man. I appreciate it.
Treavor Wagoner:
Thank you for having me. I appreciate it.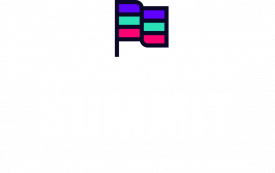 The Queer Design Club is hosting their inaugural #QDCSummit on July 7! 🌈✨ Join the queer design community online to discuss two years of rich data. The goal of the Summit is to bring the community together and use it as a breakthrough for the industry as to why events like the Summit and groups like Queer Design Club are important. Be a part of it!
Tickets are available at QueerDesign.club/Summit
Sponsored by Hover
Building your online brand has never been more important and that begins with your domain name. Show the online community who you are and what you're passionate about with Hover. With over 400+ domain name extensions to choose from, including all the classics and fun niche extensions, Hover is the only domain provider we use and trust.
Ready to get your own domain name? Go to hover.com/revisionpath and get 10% off your first purchase.