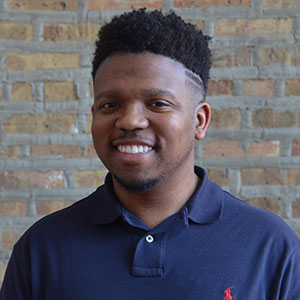 One of the best things about Revision Path is that it allows our audience the opportunity to learn about so many great designers and their work, and Randall Wilson is a prime example of that. Randall is the UX design lead for the digital messaging team at Capital One, but he's also making major strides in the design community as one of the co-founders of the HUE Design Summit, a multi-day un-conference created for designers and developers of color.
In our conversation, we spent time talking about Randall's work, growing up in Atlanta and attending Georgia Tech, and the founding of the HUE Collective — the nine-person team behind the HUE Design Summit. Randall also gave a review of this year's summit, gave his thoughts on design events, and shared his dream project…becoming a Lego Master Builder! Keep an eye out for Randall; he's out here making major moves!
---
Revision Path is a Glitch Media Network podcast, and is produced by Maurice Cherry and edited by Brittani Brown. 
---