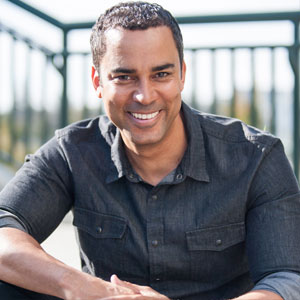 This week's guest is Michael Hollander, senior character animator at Telltale Games. You've no doubt seen his work through some of their best-selling titles, including Batman, The Walking Dead, and Marvel's Guardians of the Galaxy. (And if you were a kid in the 90s like I was, you'll probably recognize him from the unsung superhero action series V.R. Troopers!) Wait until you hear his story!
Michael talked about how he got his big break into acting and modeling, and the shift that occurred which changed his career trajectory towards design and animation. Michael also has a lot of great advice for those of you looking to get into the entertainment industry, and we briefly touch on the issues of diversity and representation. It's really inspiring and amazing to hear how Michael has carved out a niche for himself, and I really think you'll learn a lot from his experiences. This interview is a great one!
---
Did you like this episode? Get special behind-the-scenes access for just $5/month!
---