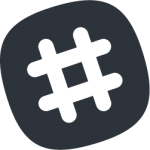 Join the Revision Path community on Slack and learn how you can win free tickets to Revolve Conference 2016!
Here's your invite!
I first met Paul Edoho-Eket earlier this year at HOW Design Live here in Atlanta. Paul is a design educator that's currently pulling double duty in Nashville, TN at Nossi College of Art and Fisk University. Talk about dedication!
Since our interview was an extra from HBCU Month, we did spend a good bit of time comparing and contrasting his teaching experiences at Nossi and Fisk. Paul is a Fisk alumnus, and he talked about his time at Fisk, as well as what drives him to give back through education. Paul had a lot to say and the conversation definitely went pretty deep in a few places, so make sure you listen through it all. Thank you Paul for sharing your story!
---
Enter to win a copy of "Rip The Resume" by top recruiter and diversity strategist Torin Ellis!
---

---
Revision Path is sponsored by Facebook Design. No one designs at scale quite like Facebook does, and that scale is only matched by their commitment to giving back to the design community.
Revision Path is brought to you by MailChimp. Huge thanks to them for their support of the show! Visit them today and say thanks!