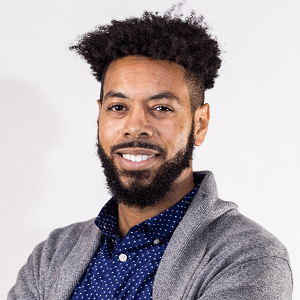 The great thing about talking with so many people for Revision Path is discovering just how many things we share in common with our fellow brothers and sisters. That's why I'm so glad for folks like William Hill who are out here embodying what it means to work with purpose.
We started off talking about how we're both coping at this stage of the COVID-19 pandemic, and William went in depth about his new role at New Relic, as well as his former role as a software engineer and team lead at Lawrence Livermore National Laboratory. William also shared his story of growing up in a small southern town, and talked about how he defines success at this stage of his life and career. Give this week's episode a listen for a healthy dose of inspiration!
Sponsor
Facebook Design is a proud sponsor of Revision Path. The Facebook Design community is designing for human needs at unprecedented scale. Across Facebook's family of apps and new product platforms, multi-disciplinary teams come together to create, build and shape communication experiences in service of the essential, universal human need for connection. To learn more, please visit facebook.design.