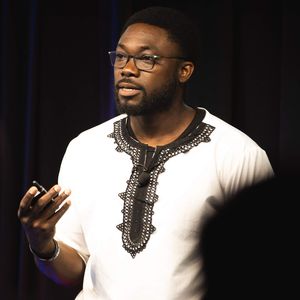 We're at an interesting crossroads right now because of this pandemic, and a lot of bleeding edge tech concepts are becoming available for consumers quicker than expected. To that end, data has become an important form of currency, and data governance is of paramount concern. Enter Noble Ackerson: a senior product manager for Ventera with a mission to make sure more Black people enter these new fields of emerging tech.
Noble shared his journey for getting into technology, including how he went from being interested in architecture to founding a startup to working in tech for the National Democratic Institute. From there, we explored Noble's foray into wearables via Google Glass, talked about the uses of wearables in today's society, and a lot more. Noble is equipped to help make sure that we are not left behind in this brave new world. How are you using your skills to build a more equitable future?
Next week: episode 350!
Sponsor
Facebook Design is a proud sponsor of Revision Path. The Facebook Design community is designing for human needs at unprecedented scale. Across Facebook's family of apps and new product platforms, multi-disciplinary teams come together to create, build and shape communication experiences in service of the essential, universal human need for connection. To learn more, please visit facebook.design.