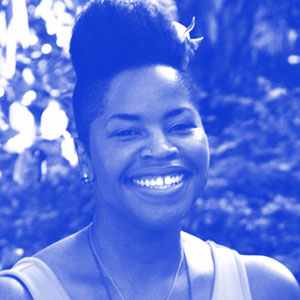 According to Kim Williams, it takes real grit to be in the design field. She serves as the group manager for the UX core team at Indeed, where she leads a interdisciplinary team of designers, technologists, writers, and researchers working across the globe.
We talked a lot about design leadership — what it takes to not only build and lead a team, but also how to enable them to do their best work and make sure they have what they need to succeed. From there, Kim shared her journey as a designer, starting from her humble roots growing up in Jamaica to leading design efforts at Ogilvy & Mather, eBay, and now her time at Indeed. It's important as a designer of color in this field that we own our narrative, and Kim's definitely someone who is doing that! Get inspired from listening to her story today!
Revision Path is a Glitch Media Network podcast, and is produced by Deanna Testa and edited by Keisha "TK" Dutes. 
---
It's survey time!
Take our annual audience survey at revisionpath.com/survey, and help shape the future of Revision Path! Survey ends on April 30 at midnight ET! Thanks for your feedback!
---