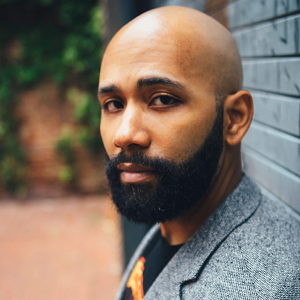 "While it's important to have mentors and peers in the industry, at the end of the day, your career is in your hands. You have to put in the work." Those wise words are from Johnny Austin, VP of Engineering at Till, a startup that's helping revolutionize rent for residents and landlords.
Johnny walked us through his regular day at Till, and shared how his prior experiences at Mapbox and ISL helped shape him for his current role. He also talked about attending the prestigious Tuskegee University and learning computer science, and spoke on lessons about motivation and work ethic that he's learned throughout his career. Thank you Johnny for being an inspiration for the next generation of tech!
Sponsor
Facebook Design is a proud sponsor of Revision Path. The Facebook Design community is designing for human needs at unprecedented scale. Across Facebook's family of apps and new product platforms, multi-disciplinary teams come together to create, build and shape communication experiences in service of the essential, universal human need for connection. To learn more, please visit facebook.design.