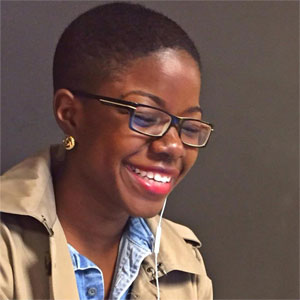 If there's one word that I would use to describe Pamela Assogba, it would be ambitious! Originally from Dakar, Senegal, Pamela's love for knowledge brought her here to Washington, DC, and she studied architecture and fashion design before settling into web development. Now, she's a full-stack engineer for Vox Media and an instructor for General Assembly teaching courses on front-end web development.
We talked about the lessons she's learned since becoming a web developer, what keeps her motivated and inspired, the state of diversity in the tech industry, and some insight into the tech scene in Dakar. Pamela also had some great advice for new coders — have fun with it! (I totally agree.) Without further ado, here's Pamela! Enjoy!
---

---
This episode is sponsored by:
Companies are looking for you. We're here to connect you with them! Jopwell is changing the face of recruiting for Black, Latino / Hispanic and Native American students and professionals. Companies hiring from the Jopwell platform span a range of industries and include Facebook, Pinterest, Etsy, Square, BuzzFeed, McKinsey & Company, Goldman Sachs and many others – and they're all looking for talented designers and developers!
Take the first step to landing your dream job by signing up here!
---