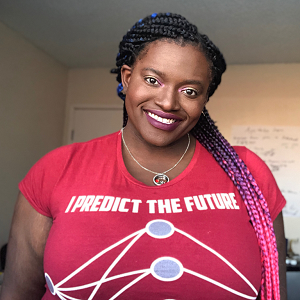 Data rules everything around us, and no one understands this better than Ayodele Odubela. As a data scientist at SambaSafety, she analyzes data to help accomplish a number of different business goals from determining driver risks for ridesharing services to predicting other situational outcomes. And whether you have a tech background or not, Ayodele thinks anyone can get into this field and make a difference.
We started off talking about her new role, and how it differs from previous data science positions she's held in the past. She also spoke on how she transitioned from digital media to data science, why Denver is a hot bed for the data science industry, and what makes her happiest these days in the midst of this pandemic. If you're interested in learning more about data science, then look no further!
Sponsor
Facebook Design is a proud sponsor of Revision Path. The Facebook Design community is designing for human needs at unprecedented scale. Across Facebook's family of apps and new product platforms, multi-disciplinary teams come together to create, build and shape communication experiences in service of the essential, universal human need for connection. To learn more, please visit facebook.design.