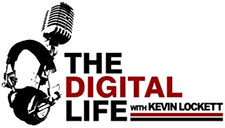 I recently talked with Kevin Lockett for his podcast The Digital Life with Kevin Lockett.
Here's the description:
On this episode, Kevin Lockett talks to Maurice Cherry about his Revision Path podcast. During their discussion, Maurice talks about creating his company 3eighteen media, launching the Black Weblog Awards, hearing the criticism he had to deal with promoting African-Americans in technology and how Dwayne Wayne from A Different World played a part in his tech career.
I had a great time talking with Kevin. Make sure to check out his podcast at digitalkev.com. Thanks for the opportunity Kevin!