This week, I've got an interview with Orlando-based designer Rachelle Gould-Harris. As the owner of Designs by Rachelle she has been in the industry since 2001 and is an award-winning fine artist and graphic designer. This interview is a bit shorter than most of the interviews you'll find here, so it should be a pretty quick read. Enjoy!
Tell us who you are and what you do.
I am a trained visual artist from the University of North Carolina School of the Arts with a degree in commercial art from Florida Metropolitan University. I founded my company — Designs By Rachelle — in 2001. I'm also a wife and mother of four children.
Through Designs by Rachelle, I mainly work with authors, life coaches, magazines, ministries, stylists, online retail businesses, doctors, attorneys, accountants, musicians, artists, as well as various types of new and existing businesses.
I provide custom professional website design and development, blog design, social media design, website maintenance and consulting as well as graphic design services including logos and corporate identity designs, business cards, business stationery, brochures, flyers, postcards, newsletters, magazines, book covers and even interior design.
What hardware and software do you use?
I use a Mac Desktop and Windows laptop, both with the Adobe Creative Suite (Indesign, Photoshop, Illustrator, Fireworks, and Dreamweaver).
What are the three most important lessons you've learned since starting Designs by Rachelle?
You can not help everyone no matter how much you might want to. Even though I love what I do and I love to see my clients succeed, I have to understand that at the end of the day I am running a business. I'm still learning to say no.
How would you describe your personal design style? Name some of your influences.
My personal design style is artistic and seems to appeal to faith-based organizations. I love more corporate design, but most of my clients are drawn to designs with a more urban feminine feel. My influences are my visual and commercial arts teachers. When I'm designing, I replay what I learned from them regarding color and composition.
What is your favorite web working tip?
My favorite web working tip is that I try to stay up to date with the latest and greatest of everything Internet-related. I consider myself a bit of a geekette, and even though I may not have every new device, I like to read and understand what they are all about. I also make sure I try all the new web apps and services that can work for my clients and enhance my business.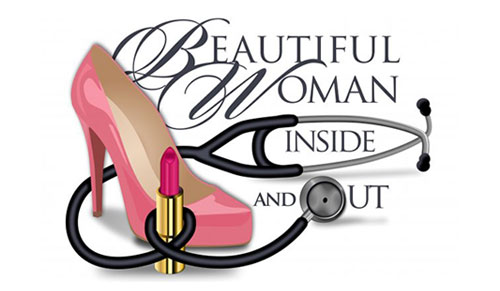 What do you feel is the key factor affecting web design today?
I think the key factor affecting web design today is the ever-increasing volume of devices that web designs have to work seamlessly with.
What is one design industry trend that you wish would go away?
I think design can be a matter of taste, good or bad, but for the most part I embrace it all because even if it doesn't appeal to me personally, there is a reason for that trend. I consider myself pretty open when it comes to design trends. I may not jump in and go along, but I still love to see the evolution. Lately, I've read a lot about the flat design trend; I don't have a strong like or dislike for it. It's design, and also art to me, so I appreciate it all.
What advice would you give to someone just starting out with web design?
Learn to code XHTML and CSS by hand. WYSIWYG editors can't handle everything and it helps if the design translates well once it is converted into code (whether you or someone else is doing the development work). At least learn basic SEO. Learn from the experiences of other designers.
What skills do you feel a web designer needs to have in 2013?
These are things not necessarily just for only 2013:
the ability and desire to evolve and grow
the ability to understand how your design will affect the development of the website
the ability to code by hand without a WYSIWYG editor
an understanding of color theory as well as how to choose and handle fonts
how to work with clients to help them understand that a website is not about what they like or don't like personally, but about what works and appeals to the user
If you could choose any space in the world and create a design for it, where would it be and what would you make?
My dream is to one day return to my roots as a visual artist. It's my dream to work in my own art studio creating artwork that is shown and appreciated around the world. Web and graphic design are how I've morphed my love of visual art to something that still provides a creative release.
---
About Rachelle: Rachelle Gould-Harris is a web designer and the owner of Designs by Rachelle. You can find out more information about her business at designsbyrachelle.com.