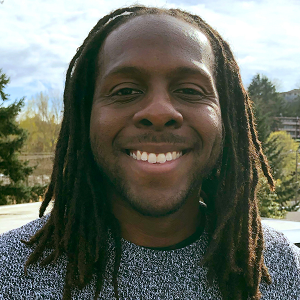 When I first chatted with Miles Anderson, he said that he's "just a normal guy who works hard." But then I heard his story and the growth in his career and well…Miles is no normal guy — he's extraordinary!
Miles talked about his recent move to Seattle in the midst of the COVID-19 pandemic, starting on the Xbox team at Microsoft, and how he's getting along during this time. He also spoke about his time at IBM and how it helped him grow as a designer, the power of self-education in tech, and what he would do in his career if failure wasn't an option. Miles is finally getting the recognition he deserves, and I'm glad to have him on the show to share what he's doing with you all!
Sponsor
Facebook Design is a proud sponsor of Revision Path. The Facebook Design community is designing for human needs at unprecedented scale. Across Facebook's family of apps and new product platforms, multi-disciplinary teams come together to create, build and shape communication experiences in service of the essential, universal human need for connection. To learn more, please visit facebook.design.