I am proud to present our summer interns for 2014! I'm super excited to work with them, and you'll be seeing more of their work in the next few months!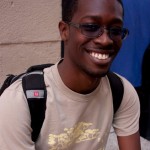 DIGITAL INTERN — Eric Huffman is a front-end developer from Detroit, MI. After updating different sites through WordPress, he decided to put his coding knowledge to work and learn more about the web through resources such as Codecademy and Treehouse. He is a graduate of Michigan State University and enjoys Detroit sports, film and hip-hop.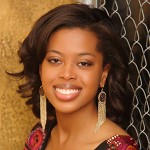 EDITORIAL INTERN — Rashida Otunba is an Atlanta native and a multimedia communications major at Georgia Southern University. She has a passion for reading, writing and all things media. During her time at Revision Path, Rashida hopes to learn more about online publishing and media.
MARKETING INTERN — Stefanie Philpott is a recent graduate from Roosevelt University where she obtained her Master of Science degree in Integrated Marketing Communications. She currently resides in Chicago, IL and is a recruiter by day and a marketing expert 24/7. One of her current ongoing roles is being the marketing director of a popular entertainment website. Her passion is in public relations, and she hopes to gain experience through internships and projects that will open the door to this field.
Welcome Eric, Rashida, and Stefanie!