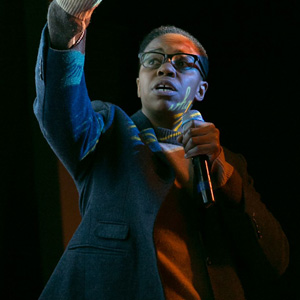 Leah Gilliam is a force. As an award-winning artist, she uses technology to tell stories, bring awareness to issues, and to ask questions about important topics. And as a design strategist, she lends her expertise with building inclusive spaces to organizations like Out in Tech and Girls Who Code, where she currently serves as VP of strategy and innovation. Did I mention she's also a creator who has made everything from 16mm films to interactive installations to board games?
Like I said, Leah Gilliam is a force.
We sat down to talk about how she first got involved in design strategy, and from there we explored her work as an artist and a teacher, and dove into topics surrounding creativity, finding balance, solving projects, and the notion of a Black queer design aesthetic. I'm so grateful to have the opportunity to share Leah's story and her work with you, so make sure you take a listen!
---
Did you like this episode? Get special behind-the-scenes access for just $5/month!
---
Revision Path is sponsored by Facebook Design. No one designs at scale quite like Facebook does, and that scale is only matched by their commitment to giving back to the design community.
Revision Path is also sponsored by Glitch. Glitch is the friendly community where you can build the app of your dreams. Stuck on something? Get help! You got this!

Revision Path is brought to you by Mailchimp. Huge thanks to them for their support of the show! Visit them today and say thanks!