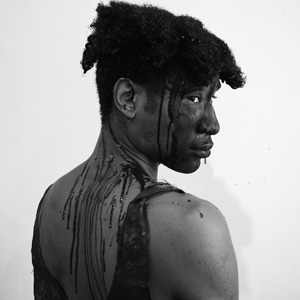 Jarrett Key creates works that transcend multiple boundaries. As a fine artist, Jarrett uses hair — like, literally painting with their entire head of hair — to make pieces that are full of life, passion, and tension. Speaking of tension, I just happened to have the chance to talk to Jarrett during a particularly tense time in life right now — graduate school!
We started off talking about what it's like adjusting to being back in Providence, Rhode Island, and Jarrett spoke about the decision to return and what they hope to gain from this experience. Jarrett also listed their artistic influences, remembered life growing up in the South, explained what people tend to get wrong about art, and more. According to Jarrett, everyone has a story to share if they take the time to dig deep and discover what it is. Hopefully this interview inspires you to do just that!
---
Did you like this episode? Get special behind-the-scenes access for just $5/month!
---