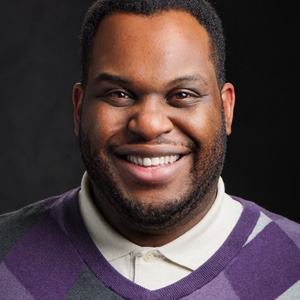 I first met Jordan in our Slack community, and ever since then, he's been a part of helping foster Revision Path's community. Currently, Jordan works as a research coordinator for the MyPEEPS project at the University of Washington, and helps use his skills in UX design and research to help social impact organizations and projects.
We talked about his current work at UW, and Jordan shared how he fell into UX design and research by accident after years of work in public health. From there, we talked about our experience meeting at XOXO this year, and had a great discussion about the importance of queer people in design. Jordan is committed to creating great design for social change, so definitely keep an eye out for more of his work in the future!
---
Did you like this episode? Get special behind-the-scenes access for just $5/month!
---
Revision Path is sponsored by Facebook Design. No one designs at scale quite like Facebook does, and that scale is only matched by their commitment to giving back to the design community.
Revision Path is also sponsored by Glitch. Glitch is the friendly community where you can build the app of your dreams. Stuck on something? Get help! You got this!

Revision Path is brought to you by Mailchimp. Huge thanks to them for their support of the show! Visit them today and say thanks!