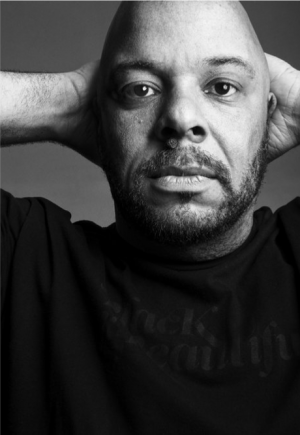 Jon Daniel, designer and creative director, passed away yesterday. Jon's work has been part of the design community for the past 30 years, and was best known as a design columnist for Design Week, his work with recognizing Black designers through his column Four Corners, and his exhibit Afro Supa Hero.
Let me add a personal story here. Jon was absolutely so supportive of Revision Path. I interviewed him back in 2014, and we bonded over our shared work of recognizing Black designers and their contributions. He was always nice, always positive, and always willing to help out and spread the word. I remember he sent me a poster and some buttons of his Afro Supa Hero exhibit, and I still have them on my desk back home today. Jon was also big about helping out the next generation of Black designers, and was always willing to connect with others to share his work. He even taught graphic design concepts to prisoners to help them gain useful skills once they were released.
Jon leaves behind his wife Jane, and his two sons Noah and Gil.
RIP Jon. Thank you for your contributions to the design world; you will definitely be missed.