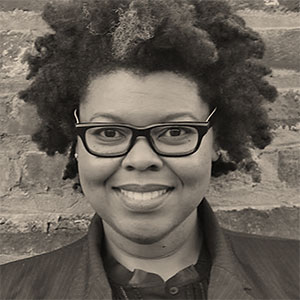 February on Revision Path is sponsored by Capital One, and we're bringing you the stories of four Black women that are part of the Capital One Digital team.
Meet Jamika D. Burge, PhD, dean of Eno University and a "human computer scientist" who works at the intersection of tech and design. She focuses on inclusitvity in AI and machine learning, and truly proves that tech and design aren't just one-dimensional subjects.
We spoke on her work at Capital One as she walked me through how Capital One uses technology in their digital team, and she talked about blackComputeHER, an organization and conference she created that is dedicated to supporting computer science and STEM education and workforce development for Black girls and women. Listen on for Jamika's thoughts on computer science at HBCUs, Black tech conferences, and more!
---
Big thanks to Capital One for sponsoring this month of Revision Path.
The Capital One Digital team is a diverse group of people who work together to build great products for the enterprise and to disrupt how people interact with their money, their bank, and their financial lives.
Curious about what they're working on and how they're growing?
Check them out at capitalonecareers.com or at their Medium community at medium.com/capitalonedesign.
---
Revision Path is sponsored by Facebook Design. No one designs at scale quite like Facebook does, and that scale is only matched by their commitment to giving back to the design community.

Revision Path is brought to you by Mailchimp. Huge thanks to them for their support of the show! Visit them today and say thanks!