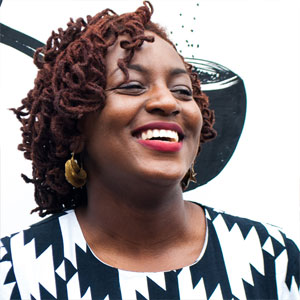 I've known about Gabrielle Smith's work since 2010 through her popular, award-winning website The:nublk, a platform that showcases the work of contemporary creatives and content with a focus on Africa, the Caribbean, and the diaspora. (Sound familiar?)
We talked about what Gabrielle has learned since starting The:nublk, Black people we should look out for in the British creative scene, some of the coolest projects she's worked with, and her advice for creatives who need a push. I'm really interested in seeing what Gabrielle's next move will be!
---

---
And of course, much thanks to Creative Market, a marketplace that sells beautiful, ready-to-use design content from thousands of independent creators around the globe.

Revision Path is brought to you by MailChimp. Huge thanks to them for their support of the show! Visit them today and say thanks!