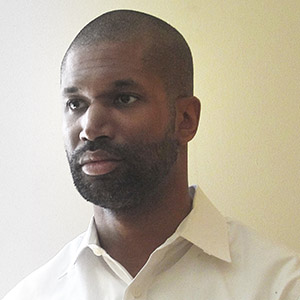 This week, I am thrilled and delighted to share with you the first in Revision Path's series of interviews with web developers and web designers. I had the honor of talking with Fredrick Royster, a Chicago-based web designer. If you've ever bought textbooks online through your college or university's bookstore, then you've probably seen his handiwork. Read on and find out about Fredrick's background, inspirations, and his thoughts on web design in the next few years.
Without further ado, here's Fredrick!
Tell us a little bit about yourself and what you do.
I work for efollett.com, a division of the Follett Higher Education Group. They own and operate 1400+ University, college, and community college bookstores in North America. I am the web designer and front-end developer. I design banner ads, landing pages and microsites. Just recently, I have been put in charge in making sure our websites are compliant with section 508/Americans With Disabilities act so customers with low vision or mobility problems are able to access and use our website.
What is the best thing about your job?
The best thing about my current job is that I've made some great friends, and have some supportive coworkers.
How did you get into design?
I had a couple of pathways into design.
I had always been into art and drawing ever since I was little. When I was little I wanted to be a car designer. I went to the Chicago Auto Show for 12 years in a row! I would take all the brochures, go home, and try to draw the cars and make up my own.
In middle school I started getting into comic books. Mostly Marvel titles, especially Spider-Man and all the X-Titles (X-Men, Wolverine, X-Factor, The New Mutants). I loved the art work of Arthur Adams, Jim Lee and Todd McFarlane.
I also got interested in design via album covers and music. In my junior year of high school, some friends introduced me to synth-pop music from the UK like New Order, the Pet Shop Boys, and Erasure. I was particularly struck with the work of Peter Saville, who worked on the album and single artwork for the New Order album Republic.
Mark Farrow, who did the album and single artwork for the Pet Shop Boys album Very, designed this unique plastic, Lego-like cover. I had never seen packaging design like that before.
So my love of music lead me to wanting to be a graphic designer.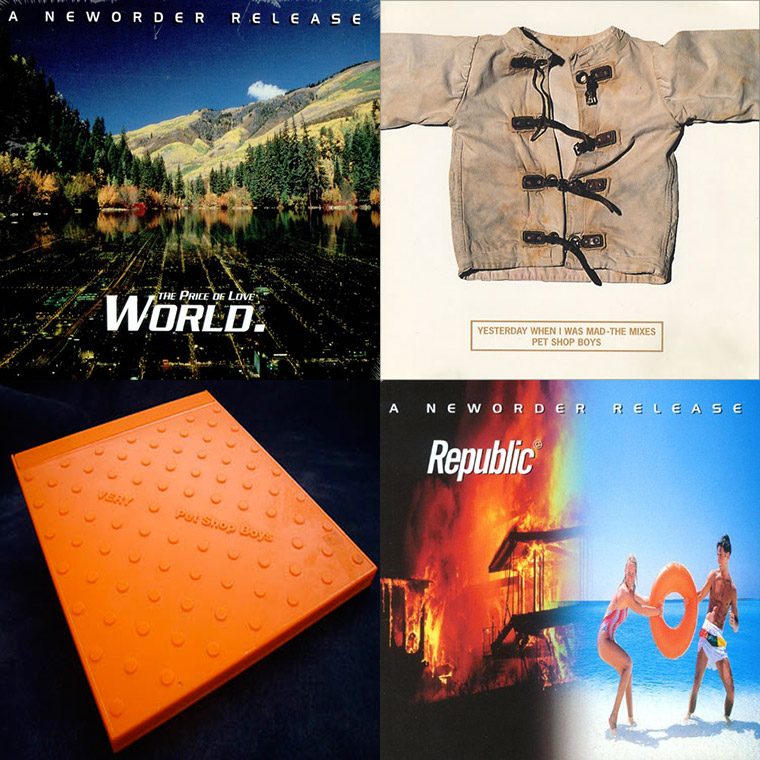 How do you get inspiration for your designs?
I love going to showcase sites like CSS Gallery, CSSMania, and CSSelite.com. I'm also very inspired by some friends who own design agencies abroad. Mark Raguz and Goran Peuc are Croatian friends who have a design agency called Nivas. Chris Palmieri, in Japan, has a design agency called AQ Works. They all really do amazing work, and I admire their entrepreneurial spirit.
What would you say is your favorite part of the design process (and what's the most frustrating)?
I would say my favorite part of the design process is the beginning. Doing the brainstorming, doing the research, settling on concepts and doing comps. Those first sparks of creativity.
I had a painting teacher in University tell our class "Starting and ending a painting is easy,  the hardest part is the middle". I would say the same for design. Sometimes you get stuck in the middle of the process. How can you push your concept further. It's missing something but you don't always know what. You get so attached, you're no longer objective.
Who do you look up to as a designer?
I've had a lot of influences over the years. I had a formal print education at the University of Illinois at Urbana-Champaign that was very rooted in Swiss/international style design and the Bauhaus, so that will always be my design anchor. Designers like Saul Bass and Paul Rand from the 60s. I love World War II propaganda posters, as well as 90s design houses like The Designers Republic, Me Company and the like.
If you could choose any space in the world and create a design for it, where would it be and what would you make?
Probably one of the most amazing places I've ever visited is the town of Dubrovnik in the Dalmatian region of Croatia on the Adriatic Sea. It's still has its defensive walls mostly intact from medieval times. It feels like you've been transported back in time to the 1500s or 1600s.
It would be an amazing experience to make a timeline of the city, from its 7th century beginnings to changing hands from Venice to the Austro-Hungarian Empire to the Ottomans to Napoleon to the Socialist days of Yugoslavia to the Yugoslavia Civil war of the 1990s. It has an amazing history.
Aside from HTML and CSS, what skills do you think a web designer needs in 2013?
Ah, a tough question! One thing I think web designers really need to start embracing, (including myself) is responsive design. It's kind of a big buzzword right now, but people access the web from so many different devices  with so many different screen dimensions. Web designers need to start looking beyond the desktop monitor and laptop screen.
What changes would you like to see in the design community in the next 5 years?
I think the economic downturn of the past years has had some negative effects on the graphic and web design communities.
It's become an employer's market, and employers are looking for these Swiss Army knife/jack-of-all-trades designers. Gone are the days when people would really hone their craft in a few areas instead of trying to know a little about everything. You may know a little bit about everything, but then end up knowing a lot about nothing. I'd like to see a team of collaborators all working together who know their perspective crafts really well. If you were building a house, you wouldn't have the plumber doing the electrical wiring, and the electrician pouring the concrete. It's great to have an understanding what everyone does, but know your own trade forward and backwards first.
Also post-recession, designers need to demand to be paid what they are worth. We are trained and skilled specialists. You either paid a considerable amount of money to go to school, or spent many hours teaching yourself how to do something.  If you're a freelancer, you can't constantly low-ball your estimates, because then people will expect that from you.
If you are a salaried designer, use tools like salary.com or the AIGA yearly salary survey and see what your colleagues are getting for the work you do. Your employer may be undervaluing your expertise. And that's why you get hired at a job; you have proficiency in that subject.
---
About Fredrick: Fredrick Royster is a designer for efollett.com based out of Chicago. You can find him online at his website, The Astrolabe.