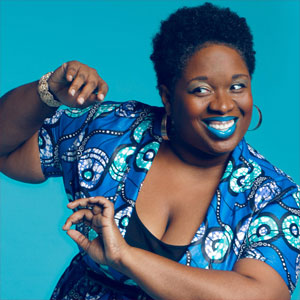 When Felicia Penza described herself to me as "a mother, artist, vocalist, and part-time Soul Train dancer", I knew I was in for a great interview! By day, Felicia is running the show as the jill-of-all-trades at the Phoenix Art Museum.
We start off by talking about her work at the museum, and from there go into how she first became interested in design. Felicia describes how she has seen the industry change in the past 15 years, explains why she decided to pursue a degree in design after working as a professional designer for 10 years, and we geek out a bit on typography and magazine design. Felicia's vibrant personality and tireless spirit really come through in her work. Get inspired and "break your eye open" with this week's interview!
---

---
Revision Path is sponsored by Facebook Design. No one designs at scale quite like Facebook does, and that scale is only matched by their commitment to giving back to the design community.
Revision Path is brought to you by MailChimp. Huge thanks to them for their support of the show! Visit them today and say thanks!