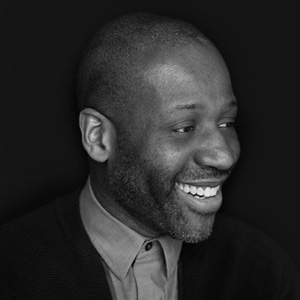 It's not an understatement to say that Eddie Opara is one of the most well-known multifaceted Black designers today. As a partner for Pentagram, his work spans a number of media — web, print, packaging, UI, installations, environments…you name it. It's really a privilege and an honor to speak with him not just about what he's done and his creative process, but about him as a person as well.
We spend some time talking about how he works with his team and with clients, and from there we go into Eddie's early life and career between London and NYC. We also included a few questions from our patrons, and Eddie gives some sage advice for the next generation of designers. It's a pretty wide-ranging interview, and I'm so glad Eddie was able to share his story and his thoughts with us!
---
Did you like this episode? Get special behind-the-scenes access for just $5/month!
---
Revision Path is sponsored by Facebook Design. No one designs at scale quite like Facebook does, and that scale is only matched by their commitment to giving back to the design community.
Revision Path is also sponsored by Glitch. Glitch is the friendly community where you can build the app of your dreams. Stuck on something? Get help! You got this!

Revision Path is brought to you by MailChimp. Huge thanks to them for their support of the show! Visit them today and say thanks!