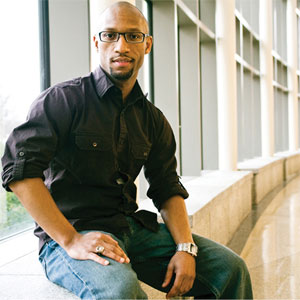 "If there's one thing I want people to know, it's that computer science is accessible by everyone." When Dr. James H. Hill told me that, I had a feeling this was going to be a pretty interesting interview. Dr. Hill is currently an associate professor of computer science at Indiana University – Purdue University Indianapolis (IUPUI) where he teaches undergraduate and graduate courses and serves as co-director of their Software Engineering and Distributed Systems research group.
We started off with Dr. Hill's backstory and how he got into computer science, and from there he walks us through his work at IUPUI and some of the current projects he's overseeing and researching. Dr. Hill and I also spoke about the current government administration's focus on computer science curriculum and what that means for educators and students. It's a great interview, and I'm always glad to get the chance to talk with a fellow Morehouse alum. Enjoy!
---

---
Revision Path is sponsored by Facebook Design. No one designs at scale quite like Facebook does, and that scale is only matched by their commitment to giving back to the design community.
Revision Path is brought to you by MailChimp. Huge thanks to them for their support of the show! Visit them today and say thanks!