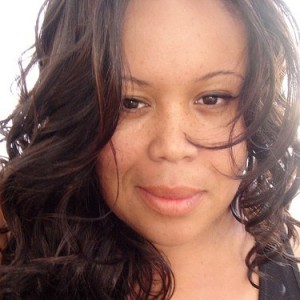 Just calling Dee Speed a "designer" is a gross understatement. With a background in science along with a penchant for the arts, Dee masterfully blends both disciplines to create more than just websites, but also art! She talks about her influences and motivations and drops some pearls of wisdom on design and creativity. I think you'll really like this interview!
Tell us a little bit about yourself and what you do.
In my current incarnation, I have the title of design lead for Google Analytics. I manage a team of 11 UXers that include interaction designers, visual designers, prototypers, and researchers. By day I'm a very proud Googler, but by night I spend time on my personal graphic design projects in my own studio (deedee9:14) as well as consulting with interior designers and homewares shops sourcing vintage home goods. Where I can, I squeeze in time as a traditional visual artist painting for my private clients. I wear a lot of design hats, I think.
How did you get started in the design industry?
I left an aspiring career in medicine. I was on my way to being a cardiac surgeon but felt that something about my chosen career path was falling short of everything I'd hoped it'd be. Since early childhood my parents had vehemently supported me in the arts, and I think I was leaving that behind. I'd always been a fine artist; a painter, and an early graphic artist in the traditional school of pen/paper/typesetting and print. I knew something was going on when I told my adviser I'd rather re-draw Grey's Anatomy than study it, so he put me in touch with his wife who was a scientific illustrator. In turn, she introduced me to my mentor, botanical illustrator Bente Starcke King at Cornell. http://youtu.be/51vbvxDIN7k I spent a few years studying for medical school while providing detailed illustrations for journal papers being published by other grad students. I dropped out of medical school and decided to pursue my early career as a scientific illustrator. I was terrifically happy. Sadly, academia didn't pay that well and I was learning to have expensive tastes in mid-century furniture and traveling, so I once again shifted gears and taught myself a couple of new software applications called QuarkXPress and Adobe Photoshop. I got a couple of early gigs in New York at some ad agencies and steadily built a portfolio of work. On a random trip to California, in fact my first trip ever to the West Coast, Disney recruited me and off I went. The industry at that time was made up of a lot of new "designers" who never had the benefit of university curricula geared towards HCI or graphic design. Those areas of study and degree programs didn't even exist yet. I was able to watch the field grow up along with me. Like many of us back in the day, I was purely self taught. To this day I continue to be. The rest is history you might say.
What is the best thing about what you do?
The people. I am so blessed and grateful to have worked with probably the best unknown geniuses in the industry. These are brilliant people who do stunning design work of all types and you'll never know who they are because they're not caught up trying to create a name for themselves. They've solved some amazingly complex problems and the stuff they've produced just works. I would not trade the time and friendships I've developed out of this for anything in the world. Additionally, I get to work on products with user bases in the millions. It's a rare treat to be able to effect that many people with your design decisions.
What is the hardest part of your job?
I've been in the corporate world for a long time having worked with companies like Yahoo!, Google, and Apple. Life is very fast paced here and the hardest part is often having to juggle a lot of stakeholders at once. I've learned that depending on the organization you work for, their philosophy behind user-centered design can seriously affect the type of design work you do. With every project comes compromise. I think that's why I have my own outside design interests away from my day job as well as encouraging this behaviour in others. You still need something you can call your own that you don't have to compromise on at the end of the day.
Let's switch gears to deedee9:14. How would you describe your personal design style? Who are some of your influences?
Complex simplicity. I like tackling hard interaction and visual problems, those things that are difficult to communicate in a way that makes them naturally intuitive. I like the process of distilling things (not to be confused with being a minimalist or devoid of style). I just like a certain clean warm human feeling aesthetic to what I do. It's probably why certain mid-century design appeals to me. Think Scandinavian glass forms, Danish furniture, the beautiful organic shapes used by Saarinen, Eames, Panton, Nelson, Risom. Artistically, I love painters Ellsworth Kelly, Sol Lewitt, Josef Albers, Mark Rothko and Bridget Riley for their stunning geometric sense. It's a bit strange having fine artists as influencers for my graphic design because they're not necessarily solving the same problems artistically that I am. I think it's the balance of their aesthetic I seek to achieve; balance between shape and colour, balance between content and emotion.
If you could choose any space in the world and create a design for it, where would it be and what would you make?
My own house. I've designed so many products and experiences for other people that I'd love to finally take on the task of designing my own living environment from the ground up. From the location and the land and the environment down to the materials, the acoustics, the lighting, the interior design — all of it. It would be a very intimate, maddening, and fulfilling experience.
How do you keep motivated and inspired?
Jealousy. Sheer unadulterated jealousy. That and a little bit of passion for being able to find creative solutions to problems. Honestly, the best way to get me off my butt when I've gotten comfortable or need some inspiration is to see something I wish I'd done. I love museums and who I consider my old masters; Sol Lewitt, Josef Albers, Rothko, Saul Bass, Paul Rand, Charles Harrison. It's real honest physical pain that makes me wish I'd been that brilliant. And I'm not confusing brilliance with notoriety. Just because something might be popular doesn't mean it's good. I'm talking about the stuff that makes you go, "Wow, they really solved something with this." Or, "This is totally beautiful and intuitive." I wander the halls of MoMA or LACMA and wait for inspiration to strike.
What is one industry trend that you wish would go away?
Skeuomorphism. In a grossly oversimplified definition, skeuomorphism is the act of making something look real. It is a visual style that tries to imitate real-world materials and textures. A good example would be a look at almost any of Apple's icon design or product design where they imitate leather stitching, polished metal, or glass. I've seen a lot of good executions on the technique and I've seen an awful lot of the bad. It's a trend that has been copied and used too far and wide without many designers asking why or if that level of fidelity is really necessary or appropriate to the design problem they are trying to solve. I'm not saying all design should be functional, flat and boring, but a lot of skeuomorphism is tied up in the functionality of the thing you're building. This also means you may be beholden to the limitations of the real-world object. When designing a calendar application for example, designers using the skeuomorphic approach recreate the similar look and feel of paper, texture, and layout. This usually means you get a one month view at a time. If you're working on integrating a calendar UI into a business application, the use case might call for the user being able to see month over month trends across several months at a time thereby causing the "realistic" visual UI to fall short of its desired goal. Skeuomorphic designs also bother me because they quickly look outdated. While I'm a big fan of a lot of vintage styles and objects, I don't think it's necessarily the goal of every app to have a nostalgic feel about it.
What do you feel is the key factor affecting web design today?
Responsive design. Design is no longer about the web. It only takes a look at the numbers to understand that our experiences aren't tethered to the computer. With mobile devices on our person 24/7 it's about designing for a new experience, the mobile one. The form factors are smaller, more varied, and designing for tablets, phones, phablets — whatever — is about designing succinct experiences that get people the information they need faster. Device design layers in other complicating factors including the industrial design of the device as well as the myriad of use cases surrounding when, where, and how you interact with it. Gone are certain input devices like the mouse and keyboard but there are gestural interactions that are now making their way back into the traditional desktop world. There's still a long way to go, and designers today need to experience working in all mediums. This includes taking a product from web to mobile or mobile app and vice versa. It's an interesting exercise to take a bloated web product and work to design it into a native app or an optimized mobile browser experience. Responsive design is trying to bridge the experience gap in a way that makes the technical implementation less costly.
What advice would you give to someone just starting out with web design?
Make a ton of mistakes and trust your gut. Solicit feedback at every possible turn. One of the hardest things to do is to take your work and present it to senior designers in your organization or other more established designers for feedback. The tendency is to play it close and focus inwardly on the work until you feel it's ready to present. Designers need to get over the fear and embarrassment of presenting work in progress. Once they get used to presenting their work they'll have thicker skin for accepting feedback, understanding compromise, and communicating their design decisions. The best designers are those who are comfortable communicating their intent who can also outlay their understanding of the problem they are trying to solve.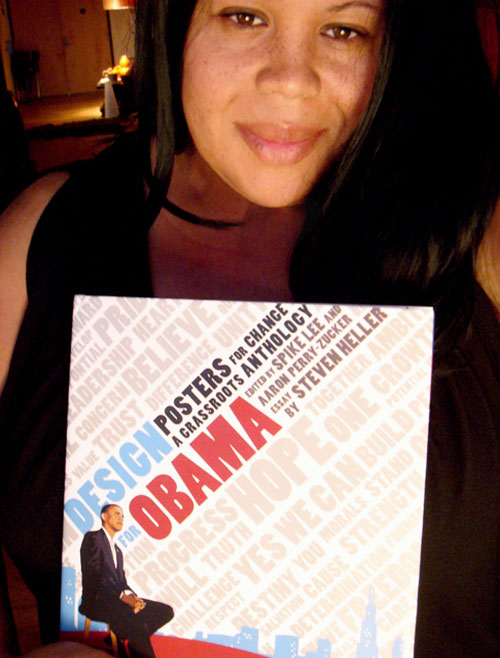 ---
About Dee: Dee Speed is an artist and design lead for Google Analytics. You can find her online at deedee9:14.