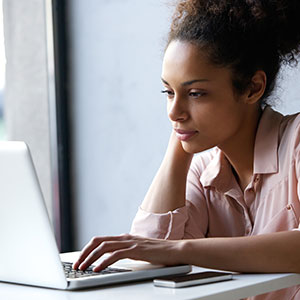 Co-working spaces are shared office environments where people pay rent for table or office space. Unlike typical office environments, most people using co-working spaces do not work for the same organization. However, co-working spaces can provide opportunities for collaborating and networking with other independent professionals. In addition to providing many of the amenities of a traditional office — Wi-Fi, a physical address, meeting spaces, etc. — co-working spaces also host fundraisers, happy hours, networking mixers, and other special events as a way for people to socialize with others "after work", so to speak.
Why are co-working spaces important specifically for Black designers and developers? Experts predict that 40% of the American workforce (about 60 million people) will be freelancers by the year 2020. Research from the Ewing Marion Kauffman Foundation revealed that over 64% of African-American millennials want to start their own businesses. As more Blacks around the world become entrepreneurs and freelancers, co-working spaces can become a valuable option.
While there are lots of general questions that freelancers must ask when looking for co-working spaces (rental rates, operating hours, after-hours building access, etc.), there are also concerns that may arise which are unique to Black web professionals. Would you feel alienated if the majority of co-working tenants are from different racial and cultural backgrounds? Would fellow co-working tenants be willing to share ideas or network with you? Winston "Stone" Ford, director of digital for NY-based branding and development firm Tasty, wrote about getting racially profiled at the co-working space where he often works. If (or when) these type of incidents occur, would there be any consequences for people who instigate them or would you be accused of pulling the "race card"? These are uncomfortable questions, but they're important topics to explore when pursuing a co-working space that works for you.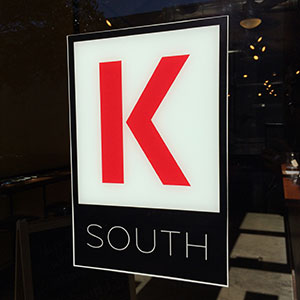 In some parts of the country, co-working spaces have developed outside of traditional tech enclaves to help bridge the gap and provide services primarily for Black businesses, nonprofits, and startups. In Atlanta, Kollective South opened near the Atlanta University Center to serve local organizations such as the Atlanta Food and Farm, Social Mission Architects and  non-profits like Black Girls Code.
The co-working space also offers classes teaching mobile ideation, HTML, and CSS programming. Kollective South founder Sian Morson started the co-working space in the neighborhood to bridge the tech gap and educate people in the black community about technology.
In New York, Harlem Garage provides discounts for minority and woman-owned businesses. Started in 2013 as a joint venture between co-working space provider MicroOffice Solutions and the New York City Economic Development Corporation (NYCEDC), Harlem Garage was designed as business incubator for organizations in the neighborhood.
The facility also serves as a community center for networking and panel discussions that are co-hosted with organizations in the neighborhood like Silicon Harlem and the Harlem Co-Working Group. According to the NYCEDC, the opening of Harlem Garage is part of an ongoing renaissance in Harlem to add economic activity and cultural amenities to the neighborhood.
The need to network and collaborate with other professionals is important for the survival of a freelancer. All around the world, professionals have started using co-working spaces to work, create ideas, and network with others. As a professional, if you're seeking a space that directly serves the community or a space that embraces diversity, take the time to research co-working spaces in your city that fit your freelancing needs.