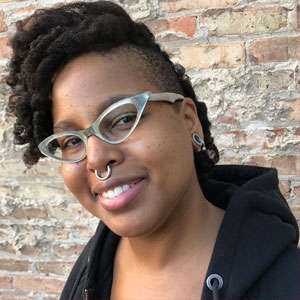 If you're fan of indie comics, then you've no doubt heard of C. Spike Trotman. The cartoonist and best-selling author is the founder of Iron Circus Comics, Chicago's largest comic book publisher. Aside from this, Spike is a master when it comes to crowdfunding. To date, she's raised over $750,000 between 13 successful Kickstarter campaigns, and there's no signs of stopping. As a matter of fact, her 14th campaign begins today! It's a fact: if there's anyone who is making comics a better and more approachable place, it's her!
Spike talked about her first foray into comics and how taking a nontraditional route ended up with the creation of some of her first successful works and setting a new standard for comics publishing today. We also spent some time talking about college time in the AUC (hey, it is HBCU Month!) Spike is blazing a trail and changing the game for comic creators everywhere!
---
Did you like this episode? Get special behind-the-scenes access for just $5/month!
---