The presenting sponsor for this week's episode is
VideoBlocks
! Go to
videoblocks.com/revisionpath
to get all the stock video you can imagine for just $149 a year!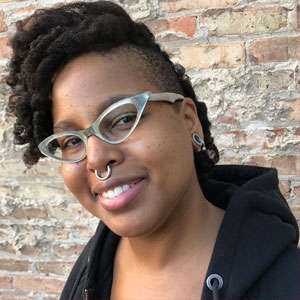 If you're fan of indie comics, then you've no doubt heard of C. Spike Trotman. The cartoonist and best-selling author is the founder of Iron Circus Comics, Chicago's largest comic book publisher. Aside from this, Spike is a master when it comes to crowdfunding. To date, she's raised over $750,000 between 13 successful Kickstarter campaigns, and there's no signs of stopping. As a matter of fact, her 14th campaign begins today! It's a fact: if there's anyone who is making comics a better and more approachable place, it's her!
Spike talked about her first foray into comics and how taking a nontraditional route ended up with the creation of some of her first successful works and setting a new standard for comics publishing today. We also spent some time talking about college time in the AUC (hey, it is HBCU Month!) Spike is blazing a trail and changing the game for comic creators everywhere!
---
Did you like this episode? Get special behind-the-scenes access for just $5/month!
---
Revision Path is sponsored by Facebook Design. No one designs at scale quite like Facebook does, and that scale is only matched by their commitment to giving back to the design community.
Revision Path is brought to you by MailChimp. Huge thanks to them for their support of the show! Visit them today and say thanks!