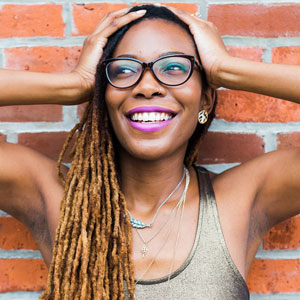 We've had several folks from Slack here on Revision Path, and the latest one is digital designer Angelica McKinley! She has a wealth of experience in digital storytelling from working at The New York Times, and she's now making the switch from print to tech.
We talked about her work at The New York Times, which went into a discussion on how Black creatives use tech as well as on the importance of HBCU pipelines. Angelica also shared what has her excited at the moment, and what she plans to accomplish for the rest of this year. 2017 has been a big year for Angelica, and I'm glad that she's one of hundreds of talented Black creatives out in the Bay Area!
---
Did you like this episode? Get special behind-the-scenes access for just $5/month!
---
Revision Path is sponsored by Facebook Design. No one designs at scale quite like Facebook does, and that scale is only matched by their commitment to giving back to the design community.
Revision Path is brought to you by MailChimp. Huge thanks to them for their support of the show! Visit them today and say thanks!