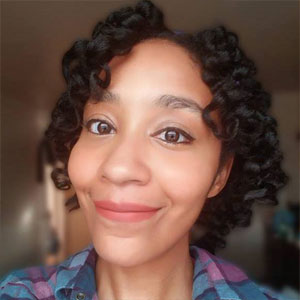 When Asia and I spoke before recording, she told me that one thing she wanted people to take away from our talk was that it doesn't matter what your path is, there's a way into technology. I think that's super important for people to hear, especially when there's so much talk about college programs, hackathons, and the like. There's more than one way to be a part of this industry, and Asia's story definitely illustrates that.
We started off talking about the work she's currently doing as a product designer at 2U, including learning how she approaches new projects and the tools she uses. From there, we talked about how she got into design, how her college experiences shaped her, and her love for mentoring and volunteering. We also spend some time going into game design and Asia shared the game she's most interested in and the one she most wants to design. Thank you Asia for such a thoughtful interview!
---

---
Revision Path is sponsored by Facebook Design. No one designs at scale quite like Facebook does, and that scale is only matched by their commitment to giving back to the design community.
Revision Path is brought to you by MailChimp. Huge thanks to them for their support of the show! Visit them today and say thanks!