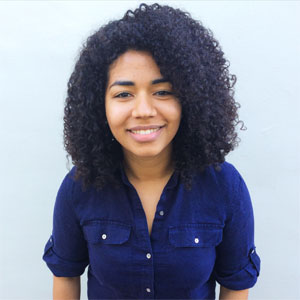 I had the great pleasure to talk with Ashley Nelson-Hornstein, a Syracuse University graduate and an iOS developer for Dropbox. She may be fairly new to the company, but she has cut her teeth as an iOS dev at probably the best place anyone can learn it — Apple.
We talked about her journey from Apple to Circa to Dropbox, spoke a bit about her accessibility work she's doing (and why it's so important), and talked about her conference talks, such as her talk at Yandex in October 2014. Ashley definitely knows her stuff, and I think she's one to watch out in Silicon Valley.

Revision Path is excited to partner with
Lesbians Who Tech
for the
2015 Lesbians Who Tech Summit
in San Francisco! Revision Path fans get 25% off with the code
LWTREVPATH
.
Register today!
---
Help Support Revision Path
If you like this episode and want to support the show, visit us on Patreon and become a patron!
---
And of course, much thanks to Creative Market, a marketplace that sells beautiful, ready-to-use design content from thousands of independent creators around the globe.

Revision Path is brought to you by MailChimp. Huge thanks to them for their support of the show! Visit them today and say thanks!