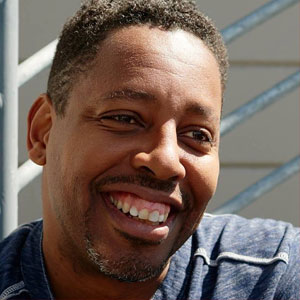 When you think about a designer who has built a body of work, think of Ariem Anthony. As a production design manager for Airbnb, he serves a critical role between the design and engineering departments. More than that, Ariem is a self-taught designer with over 25 years of experience to his name across print, web, multimedia, for companies such as Apple and Netflix.
We start off by talking about the importance of production design, discussing Airbnb's open culture, exploring the advantages of being a self-taught designer, and going into what kept him motivated throughout the years as the design industry has grown and changed. Ariem's journey as a designer is proof that doing the work can take you farther than you ever imagined!
---

---
Revision Path is sponsored by Facebook Design. No one designs at scale quite like Facebook does, and that scale is only matched by their commitment to giving back to the design community.
Revision Path is brought to you by MailChimp. Huge thanks to them for their support of the show! Visit them today and say thanks!