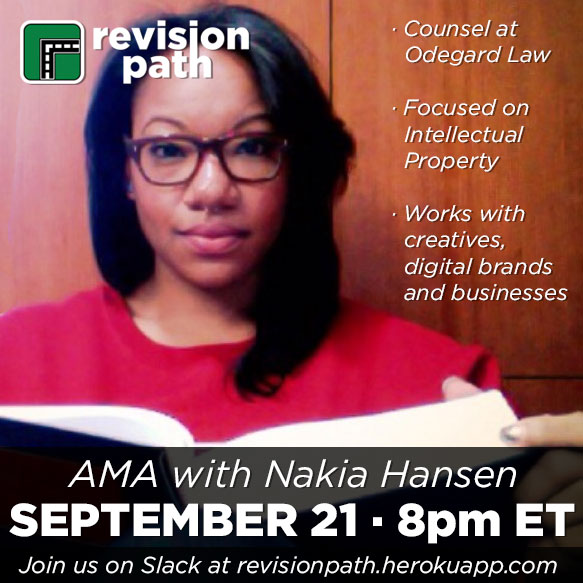 On September 21 at 8pm ET, we're going to have a special AMA chat with Nakia Hansen, counsel at Odegard Law in New York City!
Nakia specializes in intellectual property, so if you have any questions about copyrights, trademarks, contracts, working with digital brands and business, or about making the Internet safe for women and people of color, make sure you join us!
Become a member of our Slack community using the ticket link below and join the #ask-me-anything channel on September 21 at 8pm ET.
Join Our Slack Community for Our AMA Chat!
(Can't make the chat? Send me your questions and I'll make sure they're answered during the AMA!)
Thanks, and see you soon!
(NOTE: The information provided in this month's AMA chat is not intended to be nor is it a replacement for individual or business legal advice, and your participation in the chat does not create an attorney/client or other legal relationship.)