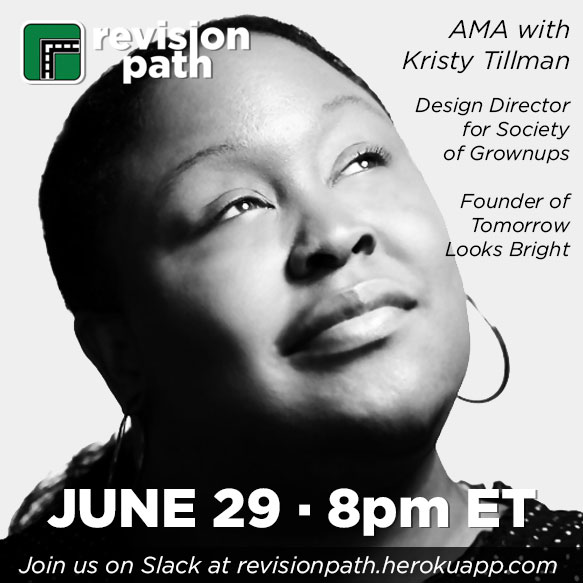 On June 29 at 8pm ET, we're going to have our monthly AMA chat! Our special guest is Kristy Tillman, design director for Society of Grownups. Kristy is currently making waves with her project Tomorrow Looks Bright, a curated newsletter highlighting creative projects from Black women around the globe sent directly to your inbox every Sunday.
Join our AMA chat on Slack using the button below!
Join Our Slack Community for Our AMA Chat!
(Can't make the chat? Send me your questions and I'll ask them during the AMA!)
See you soon!