It's December 1, so you know what that means — it's time for our annual Holiday Gift Guide! Don't worry if you didn't get any holiday shopping done during Black Friday or Cyber Monday — nearly everything on our gift guide is under $100, so you won't break the bank. Check out what we've rounded up and find out how you can win an item from this year's gift guide!
Note: Affiliate links are used throughout this Holiday Gift Guide, and buying items through them means Revision Path gets a small cut from the retailer. It's another great way to support Revision Path and pick up something nice!
Books
A Life's Design: The Life And Work of Industrial Designer Charles Harrison
When I was a kid, the View-Master was one of my favorite toys. But I had no idea that one of the designers was a Black man! Charles Harrison is an industrial designer with over 50 years of experience, including being the manager of Sears, Roebuck and Company's design group. In this memoir, you'll learn about his life, his career, and how he was involved in the design of over 750 different consumer products. It's definitely a must-read for any designer.
Five Simple Steps' Pocket Guides
There's so much to learn out there in this industry, and with web courses, hackathons, and coding bootcamps, it can be hard to get a quick, concise primer on a specific subject. Five Simple Steps' pocket guides are here to help! These small digests cover a number of topics from brand guidelines to version control with Git. You can also pick up the digital versions for less than a venti frappucino at Starbucks.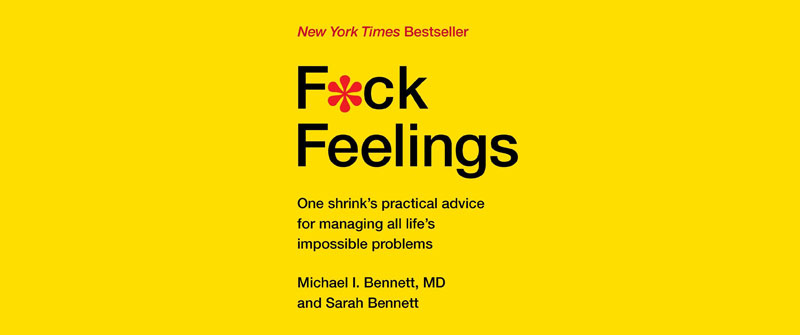 Fuck Feelings: One Shrink's Practical Advice for Managing All Life's Impossible Problems
Amazon, $10.99 (Kindle)
Let's face it: this industry has a lot of really fucked up parts to it. Fuck Feelings is the cut-to-the-chase therapy session that you have been looking for that will help you learn about your inner asshole so you don't become an outer one. Lord knows we don't need more of those!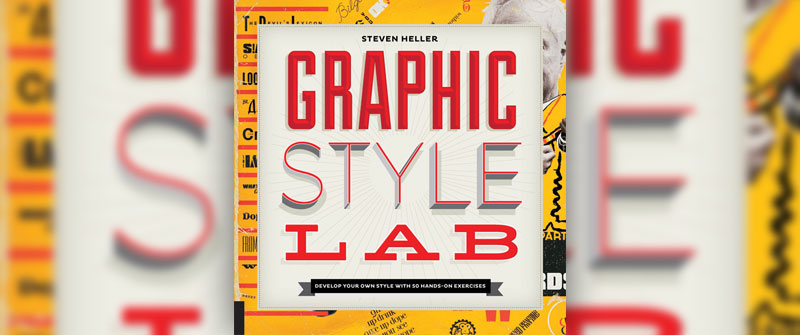 Graphic Style Lab: Develop Your Own Style with 50 Hands-On Exercises
Getting a handle on your own unique style as a designer is one of the first steps to creating really great things in this world. This book by acclaimed designer Steven Heller includes 50 experiments that apply the fundamental principles of graphic design in a way that is creative, fun, and interactive.
The Little Know-It-All: Common Sense for Designers
An interdisciplinary knowledge and understanding of design is practically requisite these days with the integration and crossover of evolving media. If you went to art or design school, then you know that's nothing new…but what about the rest of us? This book is an indispensable manual for professional designers and other media pros that packs a lot of information in one handy place.
---
Education
Build Your First E-Course
Wouldn't it be nice if you could stop worrying so much about money? Teach your way to financial security and creative freedom with this affordable course that shows you how to create your own e-course. $20 gets you 10 lessons with 20 videos in total, along with a free month of Teachery. Share your passion with the world and get paid!
A Goldbean Subscription
Now that you're rolling in dough from teaching your own course, learn how to put that money to work for you! Give yourself or someone you care about the gift of financial empowerment with a subscription to Goldbean. You'll learn about investing, how to read a portfolio, and gain access to low-cost trading. Their interface is simple to use and the information is very easy to understand. Give the gift of Goldbean this holiday season!
Learn Lettering
seanwes.com, free with paid upgrades
Hand lettering really blew up in 2015! Everyone from big brands to small businesses used hand lettering on everything from album covers to magazine covers to billboards in Times Square. Learn this super valuable skill from hand lettering master Sean McCabe and help take your work to the next level!
---
Electronics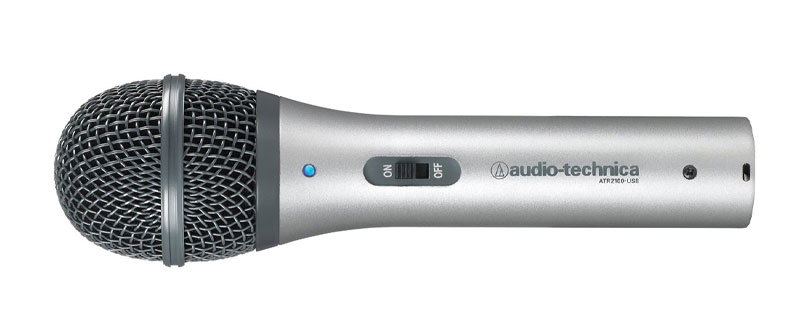 Audio-Technica ATR2100-USB Cardioid Dynamic USB/XLR Microphone
Everyone and their mother either has a podcast or plans to come out with one soon. One thing that sets the great podcasts apart is audio quality, which means you've gotta get a decent microphone. (No, the one on your computer or on your earbuds does not count.) This Audio-Technica microphone is a favorite in the podcasting community, connects to your computer by USB, connects to mixers via XLR, and it's at a great price. Step your audio game up!
Google Chromecast (2015)
The original Chromecast was on our 2013 Holiday Gift Guide, but Google has come out with a new version that upgrades everything! The Wi-Fi has been bumped up to 802.11ac with three antennas for better reception. Couple this with the new Chromecast app and you're all set to stream all your media to any TV with an HDMI port. Looking for a little more? Grab a Chromecast Audio and cast your music to the best speakers in your home.
DESTEK 3D VR Headset
The revolution might not be televised, but I've got a feeling it will at least be in VR. Google Cardboard has helped bring VR tech to the masses, but if you're looking for something a bit more substantial (and that works with a large variety of smartphones), check out this headset. Turn your phone into a VR viewer!
iOrange-E Type-C USB Cable
More devices are coming out these days with Type-C USB connectors, such as the new Macbook and the Google Nexus 5X and 6P. But where can you get cables that are a) good quality and b) won't trash your device? Look no further. Make sure you check the comments from Google engineer Benson Leung about this cable so you know why it's highly preferred!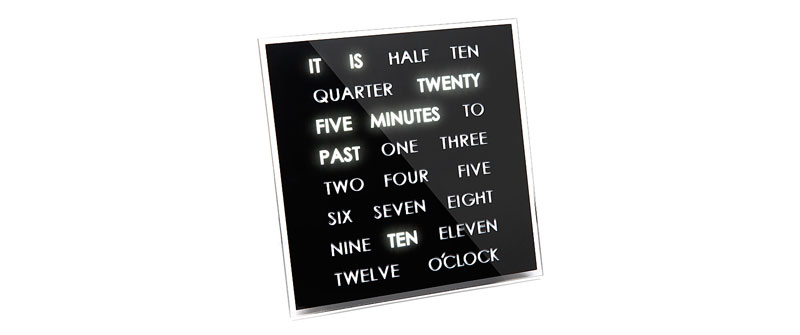 LED Word Clock
Forget numbers — the LED Word Clock displays the time as text! Easy to set and even easier to read, this clock is large enough to hang on your wall but also small enough to display on a table. Bonus points if you hang it over your desk and just point to it when people ask you the time.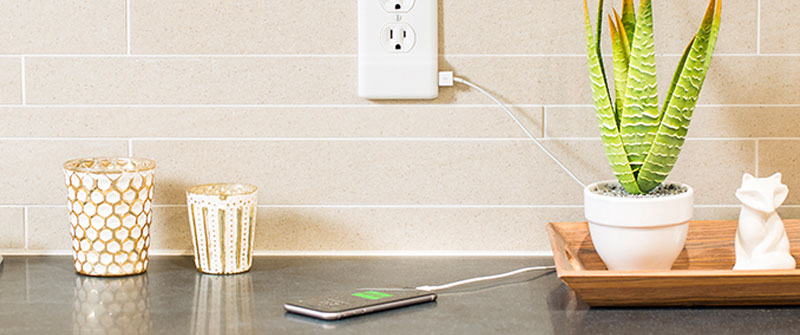 SnapPower Duplex Charger Single
We've had device chargers on the gift guide before, but here's the thing about them — they always end up taking up outlet space! What if you could charge your device via USB and still keep your outlets free? Well SnapPower is here! Easily convert your outlet cover plate to an attractive USB charger — no wires or batteries needed!
Sphero BB-8 App-Enabled Droid
This is the droid you're looking for! I got a chance to try out one of these a few weeks ago, and it's so much fun! You can control its movement with the Sphero BB-8 app or your voice, it records virtual holographic videos, and it can even explore on its own. This is really fun for kids (and kids at heart).
Thinkware H50 HD Dash Cam
Unless you've been living under a rock for the past few years, you know that interactions between police and U.S. citizens have been at an all-time high. And these days, making sure you get video of these interactions could be the difference between life and death. This dashboard camera is small, simple to install, and includes a built-in thermal sensor.
WeMo Switch
Control your electronics from anywhere with this Wi-Fi enabled outlet. The WeMo Switch works with Amazon Echo for quick home automation, and it even connects with IFTTT. Forgot to turn the lamp off before you left home? Send a text and let an IFTTT recipe turn it off instantly. Pretty dope!
---
Software
Fontstand
Designers love fonts, but they can be expensive! Even worse, sometimes you just need to experiment with a font to see if it's the one you need for your design, but there's not an easy way to do without buying it flat out. Fontstand is here to change all that. Using their service — Mac OS X only — you can try fonts out for free or rent them by the month for desktop use in OS X apps. Very cool! (Now bring it to Windows, please!)
Sketch
If you design using a Mac, then chances are you've heard about Sketch. This drawing application is giving Photoshop a run for its money when it comes to UI and mobile design with a fully vector-based workflow and continual updates. Stay up to date on the latest tools!
---
Paper Goods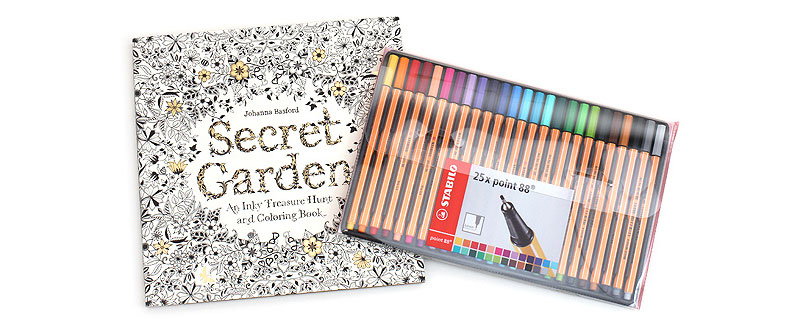 JetPens Adult Coloring Book Set
Coloring books aren't just for kids anymore. There have been a number of adult coloring books popping up on store shelves lately, and this set from JetPens is a great introduction (or re-introduction, right?). Get your zen and spend a few minutes coloring in the fantastical flora and fauna, solving puzzles, filling in unfinished drawings, and searching for hidden animals and objects.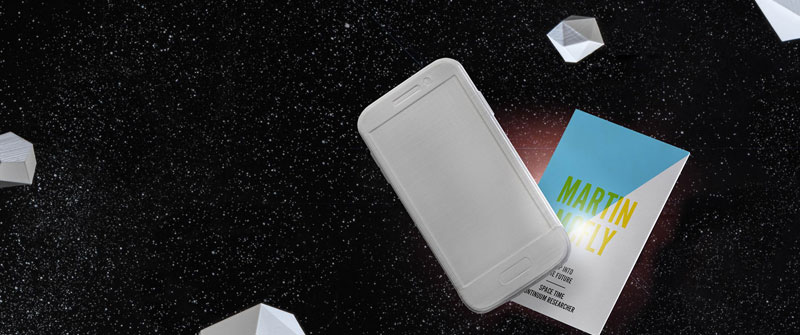 NFC Business Cards+
MOO, $29.99 / 20 cards
NFC stands for near field communication, and these business cards are embedded with an NFC chip that triggers special digital actions. Just tap one of these cards against an NFC-enabled device and you can do a number of cool things like display your contact information, send them to a website, share a Spotify playlist, or anything you can think of! These cards work with Android and Windows phones (sorry, Apple).
Stencil House Industries Love Heart Print
The holidays is all about love, and now you can bring a piece of it home with this gorgeous print from House Industries, the masters of mid-century modern design. At 26″ x 26″, this print will easily become the focal point of any room. Want it in a different language? Choose from Spanish, Korean, German, Greek, Japanese, Bengali, Arabic, French, Russian, Swedish or Hebrew.
Super Mario Mini Blank Books (Set of 3)
This year celebrates 30 years of gaming's favorite mustachioed plumber, and now you can carry around a piece of the legacy in these notebooks from Thinkgeek. Sketch out your favorite level designs on the special endpapers, and use the pages inside to keep any of the Mushroom Kingdom's most treasured secrets. This set comes with two 5″ x 7″ notebooks (lined and blank) and a 3 1/2″ x 5″ pocket notebook (graph paper).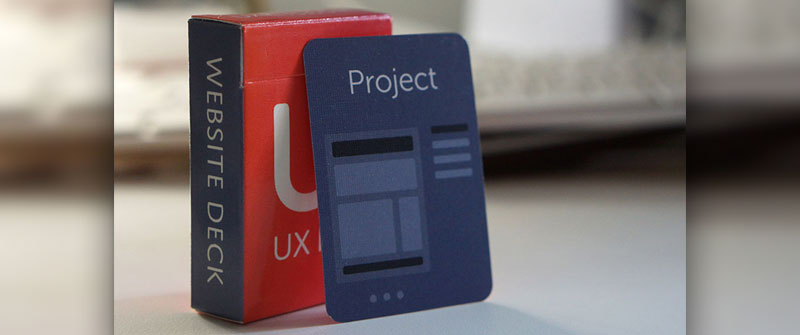 Website Deck
I recently discovered these beauties at a design conference, and now they are quickly becoming a regular tool in my arsenal. These 54 wireframe cards are super useful for mapping out a website's information architecture for your team or for your client. At just under 3″ in height, these cards won't take up a ton of space and they're printed on good quality 310gsm linen card stock. One deck is good for small sites, but I recommend picking up two or three if you're doing large sites.
---
Miscellaneous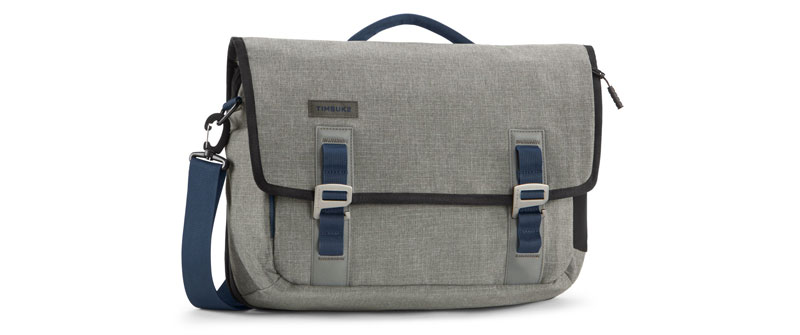 Command TSA-Friendly Messenger Bag 2015
Timbuk2 bags are built to last. I've had my current Timbuk2 bag now for over five years, and save a few nicks and scratches it's still in great condition. Timbuk2 has redesigned their line of messenger bags, and this Command TSA-Friendly bag is one of their best. I really like that you can easily use it when going through airport security and not have to take your laptop out of your bag. With three sizes and 7 color combinations, you can find the bag that's right for you, and Timbuk2's lifetime warranty ensures that they will repair your bag if it gets really banged up.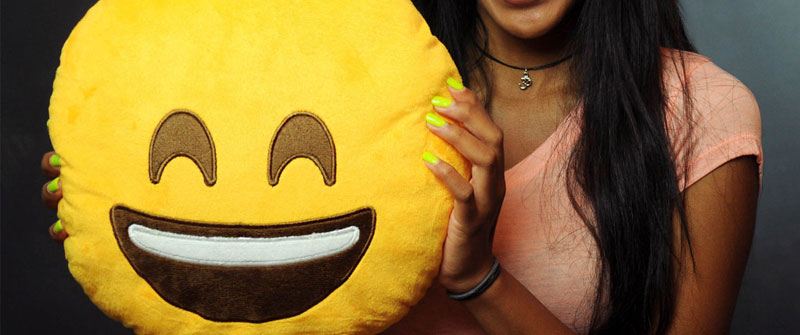 Emoji Pillow
Add a little fun to your surroundings with an emoji pillow! Maybe you need a little grin or a smirk or a poop emoji from time to time. Don't we all? With six available emoji pillows, you're sure to find something that you like. These also make great office decorations!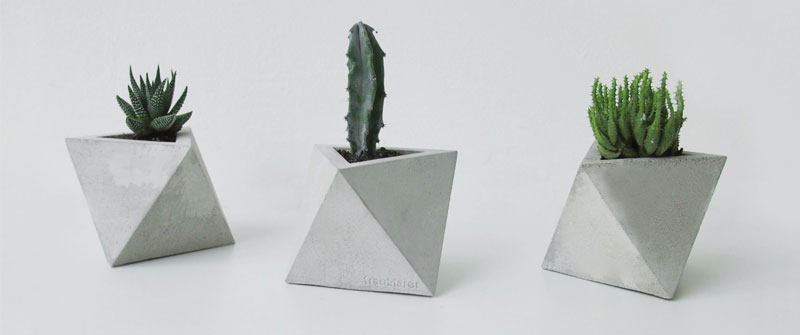 Frauklarer Octahedron Concrete Planter
Now you can really grow a rose out of concrete in these cool geometric planters. (Okay, they actually recommend succulents or cacti, but whatever.) These planters are around 4.33″ x 4.33″, so they would look great on a desk, shelf, or windowsill. Check out the other concrete planters they have in hexahedrons, icosahedrons, and dodecahedrons!
Silkscreen Kit
I've been interested in silkscreening my own t-shirts for a while now, and this is without a doubt the simplest and most affordable screen printing kit I've run across. For $15, you'll get a pre-made screen with your own design and enough ink for 10-20 prints. Great for any apparel, tote bags, posters, holiday cards, or packaging! What will you create?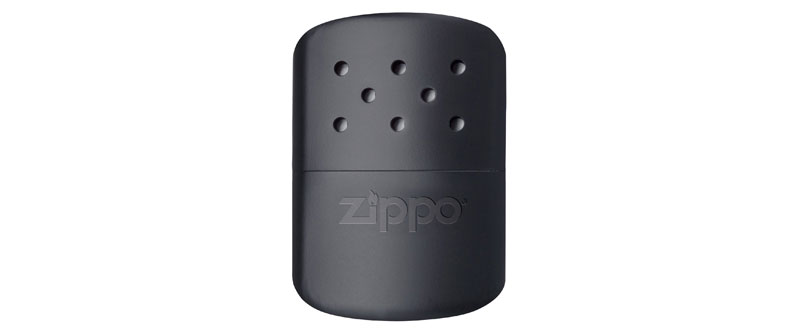 Zippo Hand Warmer
There's no better way to keep your hands warm on a cold day than with one of these babies. You can get up to 12 hours of warmth in one filling, it fits easily into your pocket, and it's perfect for sporting events or anything that's going to have you out in this winter weather for an extended period of time. Make sure you keep it in the special warming bag!
Becoming a Patron of Revision Path
Patreon, starting at $1.00 / month
We just celebrated hitting 100 episodes of the podcast this year and our interviews have been featured on the AIGA website! Both of those are tremendous milestones that we were able to accomplish because of our patrons.
So if you've enjoyed any of the interviews we've done this year, please consider becoming a patron of Revision Path over on Patreon! The pledge levels are affordable, and you get access to great perks like early access to interviews, free giveaways, and Revision Path swag like t-shirts and stickers! Please consider becoming a patron and help keep us creating the content you want to see.
---
See anything you like on this year's gift guide? We're giving away one item from our gift guide this year, and you could be the lucky winner! Just fill out the form below. Contest ends at midnight on December 15, 2015!