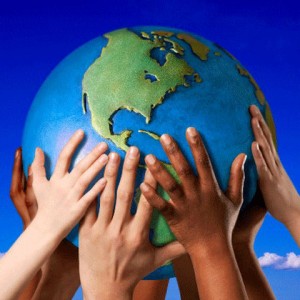 A picture is worth a thousand words, and for bloggers, it's that realization that makes stock photos such an important part of their website.
If you run a site that focuses on diversity, here are a few sites that highlight the broad spectrum of races in photography.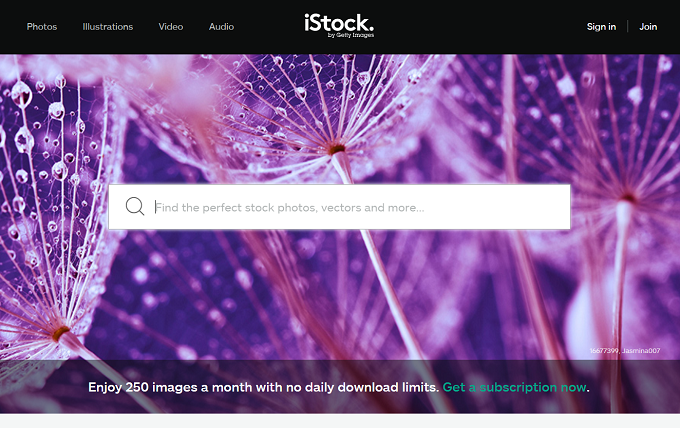 iStockphoto is a site that offers a wide variety of diverse stock photos and illustrations. The site offers affordable monthly subscription packages to its users and has no daily download limitations.
Crystal Graphics presents an assortment of photos at inexpensive prices. Patrons can download photos individually or purchase a yearly subscription that allows 100 photos per year.
If you're looking for a wide range of options Big Stock Photo is your best choice. With thousands of choices to pick from, Bigstock's assortment of multicultural photos is extremely impressive, and they offer a range of monthly subscriptions users can select from, ranging from 5 to 20 photos per day.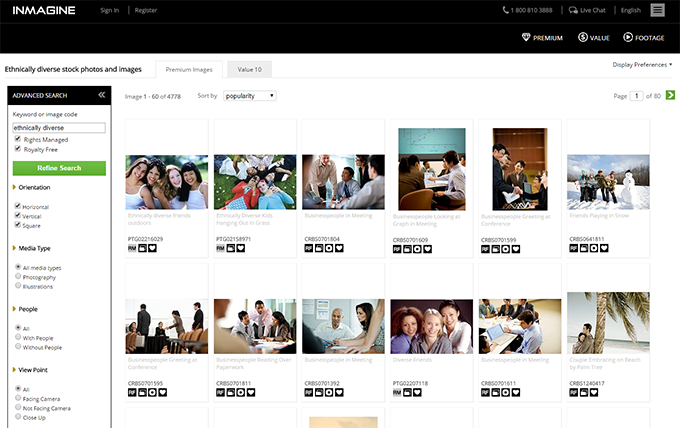 Inmagine offers a selection of high quality multicultural photos, and advanced searching options that make searching for exactly what you need incredibly efficient. Clients can filter images by camera angle, picture orientation, and even ethnicity, which makes searching for your blog's specific needs simple.
Deposit Photos houses royalty free high quality images and illustrations from as low as $49 a month and also offers a pay-as-you-go option for users to receive credit that lasts a whole year.
Dreamstime is a great place to find diverse visuals. The site uses credits as currency as opposed to money and gives users various payment options to purchase plans, which also gives users unrestricted access to their free image library as well as royalty-free images.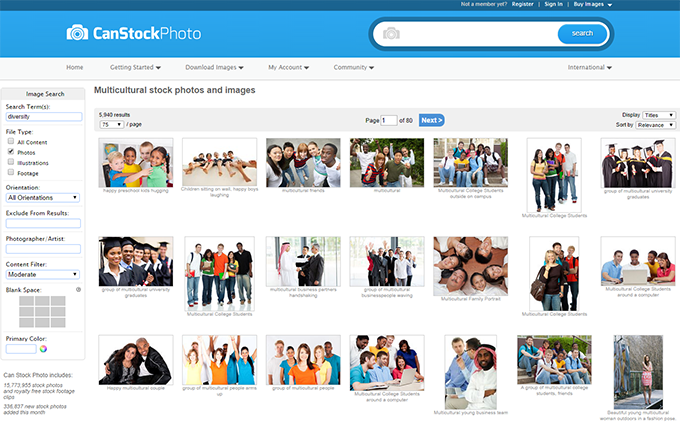 Can Stock Photos houses photographs from thousands of providers and adds thousands of affordable pictures each day. Can Stock Photos makes a wide range of subscription packages available to patrons, ranging from a week to a year.
Fotilia houses a large amount of stock photos under the multicultural and diverse tags. If you are need of a large amount of photos, subscription plans range from one month to a whole year!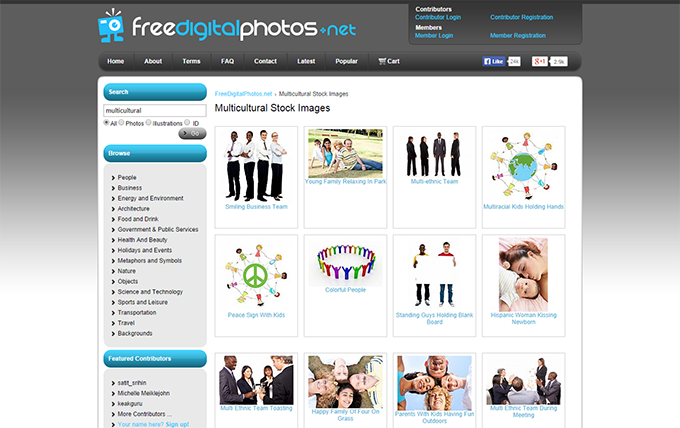 As the name suggests, this site offers quality images for free! Photos can be downloaded immediately, no registration needed!
Thinkstock is a site that merges photos from Getty Images to present carefully edited content to patrons. Subscription packages allow users to make monthly payments for their required amount of pictures.