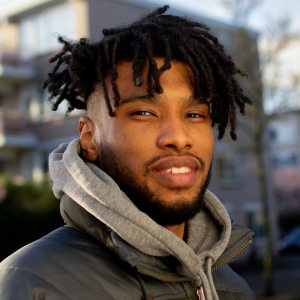 We're back in Europe this week (not literally) to talk with interaction designer Tevin Stuurland. He just graduated from college recently, so this was a great time to chat about work and the future, especially during this unprecedented pandemic.
Tevin walked me through what he's doing to keep busy these days, and he discussed growing up Black in The Netherlands, the ups and downs of learning design in college, and shared some of the contributions people of color have made to the Dutch design scene. It's amazing to learn about the experiences of Black designers all over the world, and I'm glad Tevin could share his thoughts and perspectives!
Sponsor
Facebook Design is a proud sponsor of Revision Path. The Facebook Design community is designing for human needs at unprecedented scale. Across Facebook's family of apps and new product platforms, multi-disciplinary teams come together to create, build and shape communication experiences in service of the essential, universal human need for connection. To learn more, please visit facebook.design.