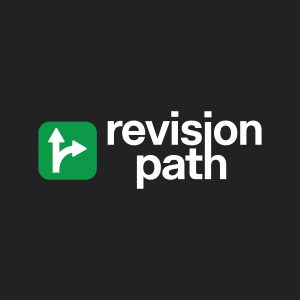 Hey! It's Maurice — founder, executive producer, and host of the Revision Path podcast.
Like I mentioned on this week's episode, Revision Path really needs your help.
Over the years, I've been really fortunate to keep Revision Path going through a number of different methods: sponsorships, donations, the job board, and money out of my own pocket.
But the past few years have been tough. The COVID-19 pandemic, the changing attitudes around podcasting, mass layoffs over the past year, the "DEI space", the overall U.S. economy…all those things have taken a toll on keeping the podcast afloat. (And keeping me afloat, to be honest.)
So what does this mean for Revision Path? Well for now, the plan is to continue producing episodes — and we have some great episodes coming up — but unless we can find a strategic partner or more sponsors soon, we will have to sunset the show by the end of the year.
Hopefully that won't happen, but this is the reality that Revision Path is currently facing.
So again, if you're in a position to help us out, whether that's through donating or sponsoring, every bit helps to keep the podcast going.
Donate to Revision Path
Thank you so much!
Maurice Cherry
Founder, Host, Executive Producer