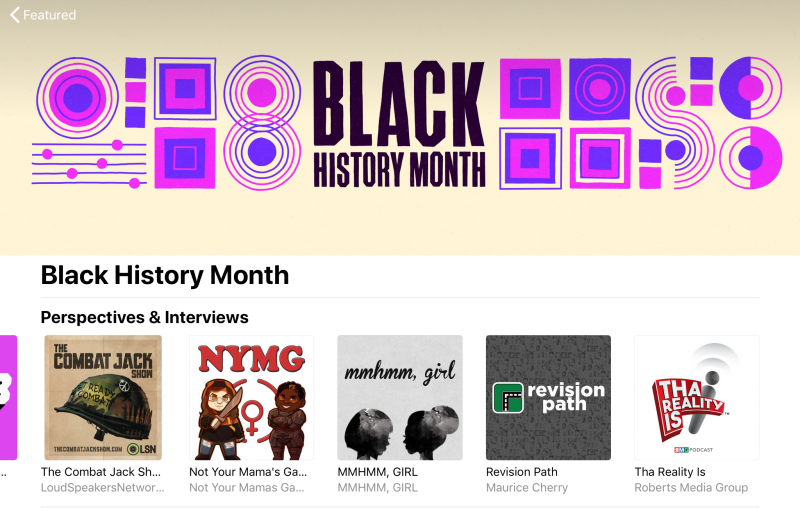 Once again it's on!
Revision Path is featured on iTunes with a host of other great Black podcasts for Black History Month!
In the Podcasts app, scroll down to Editors' Picks and you'll see a title for Black History Month. We are included in the the "Perspectives & Interviews" section along with Tea with Queen and J, Friends Like Us, MMHMM, Girl, and many other fantastic shows.
Thanks Apple Podcasts!
For more great Black (and PoC) podcasts, check out podcastsincolor.com!